Introducing the 2011-2012 class of Distinguished Alumni
by Gina K. Logue, Drew Ruble, and Randy Weiler
Many MTSU alumni bring the University recognition and prestige through their innovative work and loyal support. Each year since 1960, MTSU's Alumni Association has recognized accomplished alumni with the association's highest honor—the Distinguished Alumni Award. This year's honorees include a map librarian, a country politician, and a Brazil-born businessman. Each is well deserving of the honor, and their personal stories don't make for a bad read, either.
Hudson on the Hudson
Alice Hudson ('69)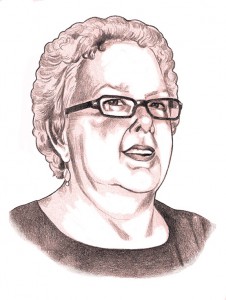 Alice Hudson didn't need a map to get from her hometown of Oak Ridge to Murfreesboro or from Murfreesboro to New York.  All she needed was her love of geography and a college education.  On her second summer trip to visit her sister in the Big Apple in 1970, Hudson was hired as a map cataloguer and reference librarian at the New York Public Library.  The rest is not only NYPL history-it is the history of New York.
By October 1981, Hudson was chief of the Lionel Pincus and Princess Firyal Map Division of the New York Public Library system.  Its holdings include "more than 433,000 sheet maps and 20,000 books and atlases published between the 15th and 21st centuries," according to NYPL.  The New York Times, which once called Hudson "a poet of place," described collection visitors as a hodgepodge of builders, developers and architects, novelists, and urban archaeologists-even "conspiracy theorists decoding the World Trade Center bombing."
Hudson's 1969 bachelor's degree in geography from MTSU has served her well in helping navigate the technological changes in both cartography and library science over the years. The brave new world of Google Earth and MapQuest is not alien to Hudson.
"I think they're a lot of fun because they brought a lot more people to the importance of geography and spatial relationships," Hudson says.
Nevertheless, the librarian who took her geography courses in Kirksey Old Main retains a fondness for the tactile sensation of holding a map, like a journalist who won't give up a subscription to the hard copy edition of the newspaper just because it's accessible online.
"I like to have the map in my hand where I can see the entire map of the state of Tennessee, not just a three-inch square in my car," Hudson says.
Retired since July 2009, Hudson considers her paramount achievement the co-founding of a group the Mercator Society to raise money to expand and maintain the library's world-renowned map division.  According to the Times, the NYPL collection, the largest in any public library in the country with the exception of the Library of Congress, grew exponentially during Hudson's tenure. MTSU
The Community Servant
George W. Fraley ('55)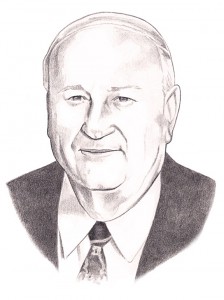 First as a Franklin County commissioner, then county executive, and finally as state representative for the 39th district, comprising Franklin, Moore, and part of Lincoln counties, retired public official George Fraley always made taking care of the home front his primary goal.
It was Fraley, a lifetime farmer, former educator, Korean War veteran, and Arnold Engineering Development Center engineer, who, during his term as Franklin County executive, steered Nissan Corp. to build an engine plant in Decherd.  Other political achievements included securing funding for a new library and a nursing center at Motlow College.
In endorsing him for reelection, former Gov. Phil Bredesen once said Fraley's "commitment to putting people first" had brought "new jobs and opportunities" to his district.  John Hood ('54, '74), former state representative and current MTSU official, says of Fraley that "no one was more diligent in working for his constituents on individual issues as well as matters of general concern for the good of all Tennessee."
Fraley, who served as president of the Franklin County MTSU Alumni Association, credits much of his success to his MTSU education.  He adds that much has changed about MTSU since 1955.
"When I started in school, we had to hitchhike from Franklin County and Winchester," he says.  "There were only three cars on campus with Franklin County tags.  Then when the quarter ended, everybody had to hitchhike back." MTSU
Budding Business Titan
Jeferson Jorge ('99)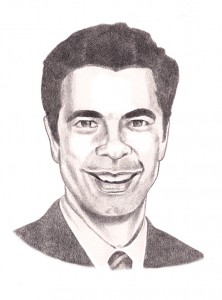 Launching a new business in a slumping economy that had in particular devastated the Detroit, Mich., area may not have indicated the smartes decision for most people.  But MTSU alumnus Jeferson "Jeff" Jorge ('99) is not most people.  Passionate about helping other businesses grow, Jorge took a leap of faith in 2009, becoming principal and executive partner in the Royal Oak, Mich.-based consultancy group Global Development Partners Inc.
Jorge's previous professional success includes being one of the youngest employees to ever lead large-scale, global implementations at TRW Automotive; earning a sales achievement award for having a key role in securing one of the largest contracts in company history for Delphi; and serving as a leader on a team that won seven international advertising awards with Delphi.
A native of Brazil, Jorge credits Dr. Sid Sridhara, professor in the Department of Engineering Technology, for preparing him for real-world business experiences.
"Everyone with whom he comes in contact with receives the same level of dignified respect and is held in high regard," Jorge says.  "I have tried to embody this quality of 'human respect and deference to all' since meeting him, and the effects in my life have been transformational."
Informed that he had been awarded the 2011-2012 Young Alumni Achievement Award by MTSU, Jorge said he was "overwhelmed, honored, and humbled," adding that his hope is to leverage it to continue the work I have set out to do in simultaneously helping companies and socially responsible causes." MTSU

---