Dr. David L. Lavery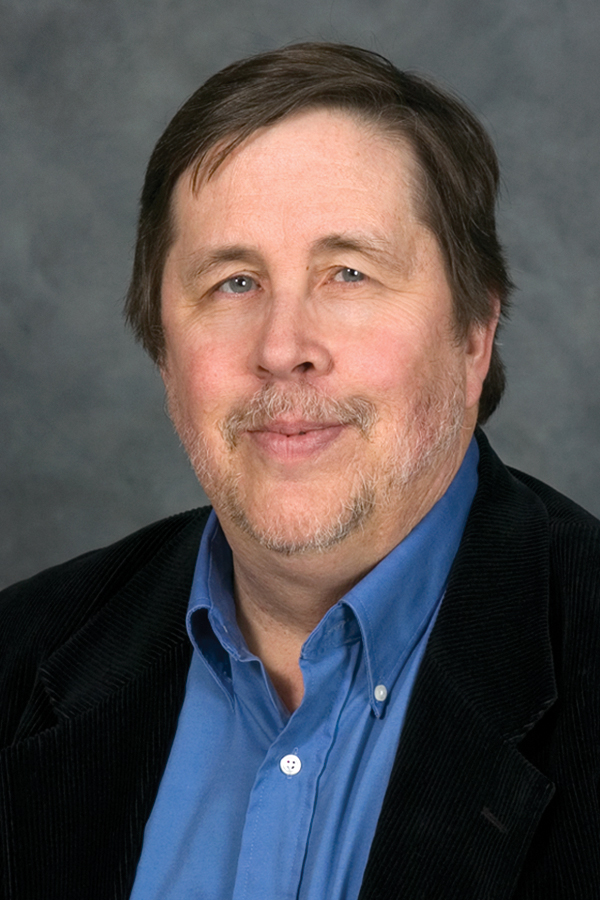 David L. Lavery, professor of English and director of the department's Graduate Studies, died Aug. 30, 2016, at the age of 67. He was author, co-author, editor, or co-editor of over 20 books on popular culture and authored more than 150 published essays, reviews, and chapters. Dr. Lavery was considered an expert on the television series Lost, Buffy the Vampire Slayer, and The Sopranos and had lectured around the world on the subject of television.
Dr. Lavery was hired at MTSU in 1993 and won the University's Distinguished Research Award in 2006. He also served as chair in film and television at Brunel University in London from 2006 to 2008. Dr. Lavery earned his Ph.D. in English in 1978 at the University of Florida, where he was selected as a member of Phi Beta Kappa.
His career trajectory, which began with a desire to focus on American literature and specialize in Native American literature, took a surprising detour out of the realm of the canon of literature and into the uncharted waters of popular culture, particu­larly television studies. The first leg of that journey was his dissertation, which came out of a push to see a Federico Fellini film. Then, during an early stint at the University of Memphis as a professor of communica­tion and film studies, Dr. Lavery was asked to teach a class called TV and Culture.
"At first, I thought it was ridiculous, but I enjoyed it," he said. Little did he know, but he was in the first group of scholars engaged in groundbreaking studies about TV and its impact on our culture. After arriving at MTSU, he continued to break new ground, bridging the gap between pop culture and the canon. Lavery created the first scholarly book devoted to an individual TV series, Twin Peaks,
and had planned to teach a class on Game of Thrones in Fall 2016 when he became ill. According to Dr. Lavery, the division between low and high culture is not as strong as it once was—or as people thought.
"As a graduate student, I used to hate TV," he once said. "I thought it was Orwellian and would ruin our souls. I never pictured myself here, in this career. And I'm having fun. . . . No one has ever invited me to Australia to talk about Wallace Stevens, but they have invited me there to talk about Buffy."
Dr. Lavery had a profound impact on students and colleagues and will be greatly missed by the University community. A memorial service officiated by Rabbi Rami Shapiro was held Sept. 2 at Woodfin Memorial Chapel.
"We are shocked and saddened by the passing of Dr. David Lavery, an outstanding member of our faculty and one of the nation's leading scholars on popular culture," MTSU President Sidney McPhee said. "His insight and scholarly study of cultural phenomena of television enriched the understanding of colleagues, peers and students. We join his family and friends in mourning his death."
Dr. Lavery was survived by his wife, Joyce Kling Lavery; two daughters, Rachel Lavery and her husband Neel Dhingra, and Sarah Porterfield and her husband Jason; and four grandchildren. A native of Oil City, Pennsylvania, he was the son of the late Donald and Martha Sherman Lavery.
Memorials may be made to the MTSU Foundation in memory of Dr. David L. Lavery.
Dr. Craig Carter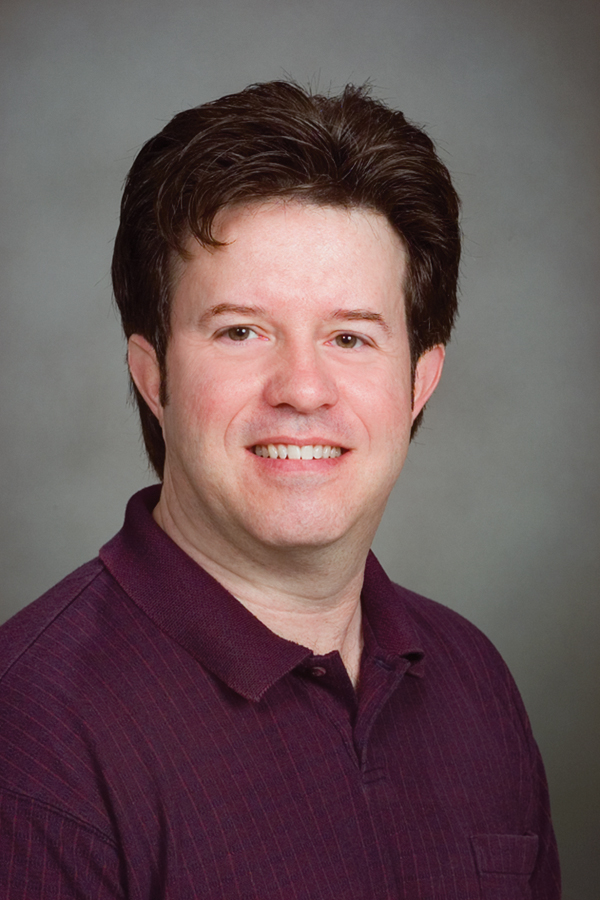 William Craig Carter, a professor in Sociology and Anthropology, died from cancer at Alive Hospice in Nashville on March 26, 2016, at age 58. Dr. Carter is survived by his daughter, Vivian, and her mother, both his parents, a brother, two sisters, and several nieces and nephews. He also left many friends, co-workers, and students at MTSU where he had taught since August 2003.
His students generally praised him for his lively and entertaining presentation ability, intellectual and scholarly approach, fairness, and his willingness to meet students outside of class for assistance. Dr. Carter taught courses in introductory sociology, theory, social interaction, criminology, deviance, and drugs and alcohol. He was demanding as an instructor and held high expectations for his students, which they sometimes struggled to meet, but he was always willing to work with students and took time to help them be the best they could be. He made a difference in his students' lives and was committed to their success.
Dr. Carter's recent research focused primarily on identity and interactions, particularly the management of deviant identities. He published works on infidelity accounts, the negotiation of deviant identities among exotic dancers, and the use of ambiguous nonverbal aligning actions in identity management. Other work focused on self-perceived stigma due to obesity of people attending health clubs and gyms. One of his most recent works dealt with emotional support among cancer patients.
His service to the Department of Sociology and Anthropology and the University was extensive. He served on the University's Committee on General Education, Grade Appeals Committee, and Activity Fee Allocation Committee. In the department, he served on the sociology undergraduate program committee, the graduate program committee, the graduate admissions committee, the scholarship committee, the community development committee, and numerous master's thesis committees. Recently, he had assumed the role of graduate program director and was working on several graduate program initiatives at the time of his death. He also served as an advisor for the minor in Criminology.
In addition, he was a talented musician and a loving father.
Dr. Carter will be sorely missed by his family, friends and colleagues.
Dr. Mario Perez-Reilly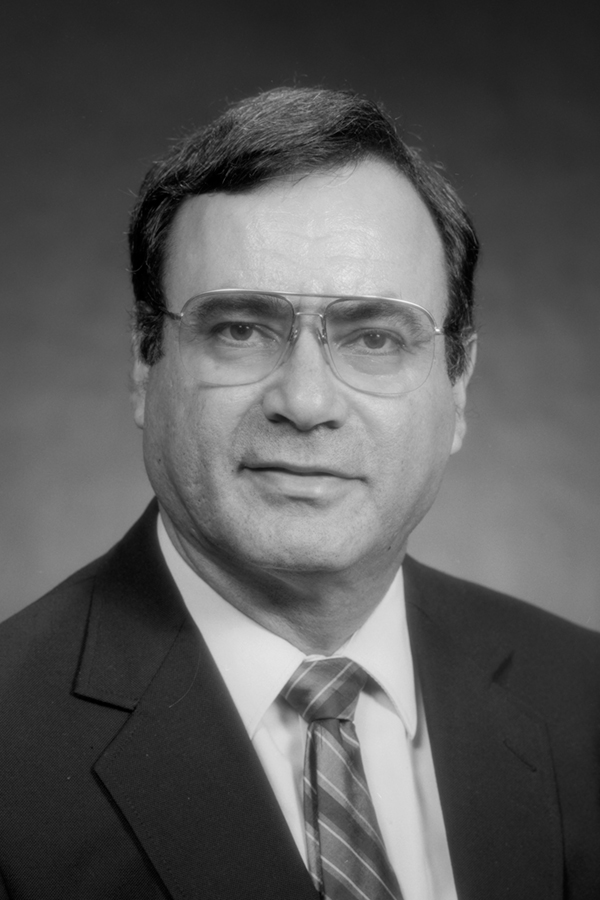 Retired Political Science professor Mario Perez-Reilly passed away peacefully on Wednesday, July 6, following an extended illness. He was 79 years old, and was preceded in death by his parents, Mario Perez-Grau and Katherine Reilly Perez of Deltona, Florida.
Those left to mourn his loss are his beloved wife and companion of 54 years, Elizabeth; daughter, Angelina Perez (Marco Barsacchi) of Livorno, Italy; sons Philip Perez (Elizabeth Workman) of Nashville; and M. David Perez of Kingston Springs. Dr. Perez-Reilly had one grandson, Joseph Perez, age 13, the son of Philip and Elizabeth. Other survivors include his brother Juan Perez-Reilly (Awilda Torres) of Ponce, Puerto Rico; sister Leticia Adams (Michael) of Orlando, Florida; nieces Katiana Perez (Jose Vargas ) and Karina Perez (Dr. Jaime Fumero); and nephews Ian Adams (Chani) of Indian Head, Maryland and Mario Perez-Torres (Naida Barreto) of Ponce, Puerto Rico. He also left his beloved dog, Bella, who kept him company through much of his illness.
Dr. Perez-Reilly came to the United States from Puerto Rico at age 19 to attend the University of Tennessee, where he also was a member of the track team. Upon graduation, he pursued graduate study at the University of Kansas. There he met Elizabeth, who was also a graduate student. The two were married in March 1962 and moved to Knoxville the following September so that he could work toward a Ph.D. in Political Science at UT. After completing his doctoral coursework, Dr. Perez-Reilly began teaching Political Science at MTSU, where he enjoyed a long and distinguished career of 49 years. Upon retiring this past May, he was awarded the title of professor emeritus. He had a positive influence on the lives of many students for about five decades.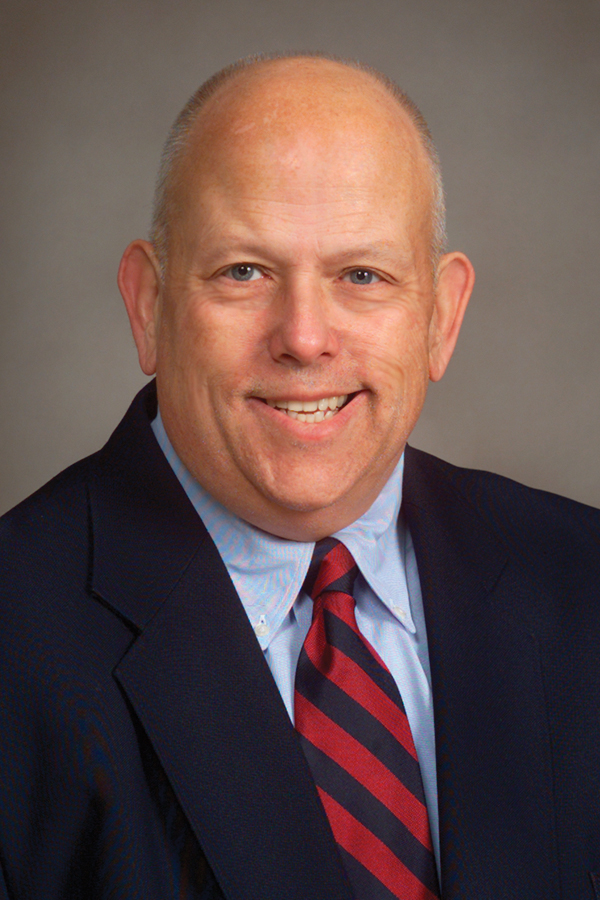 Dr. Russell Church
Russell Church, former MTSU debate coach and professor, devoted his efforts to a lifelong pursuit of education for himself and his students. From 1998 to 2006, Dr. Church served as chair of the Speech and Theatre Department. As a sign of his continued interest in expanding his own knowledge, he took a sabbatical in the spring of 2002 to study Organizational Communication and Culture at the University of Memphis, which was to be the basis for future research in those areas. Health issues interfered with those plans, however, and, after succumbing to strokes and the development of Alzheimer's, Dr. Church quietly passed away on July 6, 2016.
A Memphis native, he began his college education at Memphis State University where he earned his bachelor's degree in 1968. He then earned a master's degree at Southern Illinois University, followed by a Ph.D. in Rhetoric and Communication in 1976 at Temple University in Philadelphia. He was an active participant in disciplinary organizations at the state, regional, and national levels and presented numerous competitively selected papers at conferences.
Dr. Church's passion was debate and he spent long hours training and rehearsing debaters, driving them to tournaments across the country (often on a shoe-string budget!) and offering them advice and encouragement as they aimed for success in their academic and work careers.  He served as the debate coach at a variety of universities and, under his guidance, debaters from MTSU, John Carroll University in Ohio, and the University of Tennessee were among those who competed successfully at regional and national tournaments. Given his dedication to debate, it was natural for him to serve as president and treasurer of the Cross-Examination Debate Association (CEDA). Dr. Church also contributed to debate as the lead author of an argumentation textbook that was the first book to focus primarily upon debating value resolutions, Values and Policies in Controversy: An Introduction to Argumentation and Debate, published in 1986. His contributions to debate were recognized with three awards: one from CEDA and two from the Pi Kappa Delta National Honorary Forensics Society.
Dr. Church's efforts were not confined to debate, however. He taught courses in persuasion, the history and criticism of Rhetoric, political communication, communication theory, and public speaking. He often employed innovative teaching strategies, as when he had students come to class as different rhetoricians and answer current policy questions from that person's point of view.
To his friends, he was an engaging conversationalist who used his quick wit to make insightful observations about life as well as to provide welcome humor. We have fond memories of the joy he received from having people over for a party, his sweet—often mischievous—smile when in the middle of a lively conversation, and the love he had for his cats. To his students, he was a caring mentor who encouraged and challenged them to use their abilities to achieve success in life as well as in the classroom.
For those wishing to honor his memory and support his love of debate, we request that tax deductible donations be sent to the General Debate Fund so that a scholarship for debaters can be established in his memory. Information can be found at mtsu.edu/debate/giving.php.
He was a good friend with a kind heart who will be missed.
---