Hard work and a commitment to lifelong learning propels sports advisor and MTSU doctoral student Michael Lawson
by Drew Ruble
Michael Lawson, 36, isn't your typical MTSU student. It wouldn't be out of the ordinary for Lawson to have to step out of a class briefly to take a phone call from the National Football League Players' Association, or from the head of sports marketing at Anheuser-Busch, or from one of the men he works for, who include (arguably) the best offensive and the best defensive players in all of professional football—Tennessee Titans running back Chris Johnson and Pittsburgh Steelers defensive back Troy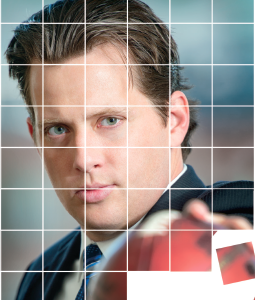 Polamalu.
A soon-to-graduate Ph.D. student in the Health and Human Performance program at MTSU, Lawson is a Nashville-based professional sports management advisor who has already achieved, career-wise, what other students in his classes dream of one day doing. Anyone who has seen Polamalu's and Johnson's hugely successful television commercials are familiar with Lawson's work. A nationally recognized branding and marketing expert, Lawson has also consulted for some of the largest and most successful companies in the world. They include O'Reilly Auto Parts, global soccer conglomerate FIFA, and the aforementioned Anheuser-Busch, to name a few. (Lawson does not negotiate player contracts; he directly manages the marketing, endorsement, and public relations strategies for professional athletes. He does, however, negotiate professional and collegiate coaching contracts.)
Lawson's professional success has him traveling more than 200 nights a year. He granted MTSU Magazine an interview the morning after he attended the 2013 Super Bowl. It's not unusual for Lawson to work 80 hours a week. And yet the father of four has somehow found a way to take 12 hours of MTSU doctoral level coursework each semester—requiring a study time commitment of about 25 hours a week.
Why does he do it? One conversation with him makes it clear that Lawson is a lifelong learner who firmly believes in the power of continuing education. He also has his eye on obtaining the academic credentials required to one day work in a university setting like MTSU, where he can share the benefit of his business experience with younger people vying to be entrepreneurs like himself. MTSU's doctoral program offers exactly what Lawson needs to make that dream a reality.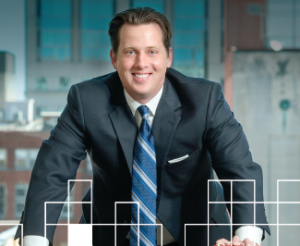 "Yes, it can be hard to come back from, for instance, New Orleans and to go straight to an advanced data analysis class from six to nine o'clock on a Tuesday night," Lawson admits. "But that's the process I signed up for. That's what I need to do to accomplish what I ultimately want to accomplish. Because any innovation or advancements that can help you understand what is happening in your profession are good. You continually apply it. It has to be about continuing education because that makes you better."
Clearly, getting better is something Lawson excels at. Consider his career path. Originally from Elkhart, Ind., and a defensive back on the Indiana State University football team, Lawson for a time harbored dreams of playing in the NFL. Instead, with a degree from the sports management program at ISU in hand, Lawson set his sights on becoming an athletic director at a major college. His first job out of college was working at West Point in marketing as a writer for their public affairs office in athletics.
It was at West Point that Lawson met the high-profile athletic director for the Louisville Cardinals, Tom Jurich. Lawson was soon hired to run the Kentucky university's athletic marketing and put together their sponsorship program. The timing was perfect. Basketball coach Rick Pitino had just been hired to coach the basketball squad. Louisville football was on the upswing nationally and was soon to become a top-10 program. Lawson helped modernize the way the university was selling sponsorships by packaging media elements like radio rights with signage and events and promotions. With Lawson's help, the university quadrupled revenues from sponsorships. He established a solid reputation in his field.
Lawson parlayed that experience into a position with Nelligan Sports, an aggregator of college properties that specializes in bundling radio, TV, and promotional rights of multiple college athletics programs in order to sell sponsorships to corporate entities like Chevrolet—as opposed to more traditional approaches like selling to individual truck dealerships. When Nelligan would ink a deal with a Ball State or Marquette for its services, Lawson would relocate to the university, assemble a team, and negotiate deals to increase marketing value. Nelligan eventually signed MTSU, the alma mater of Lawson's in-laws. So Lawson and his family moved to Nashville.
At Nelligan, Lawson got a call from Jonathan Blue, an old friend and a booster from his days with the Louisville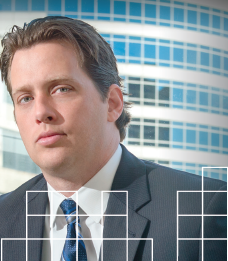 Cardinals. Blue, an entrepreneur and private equity specialist, was busy acquiring and tying together various sports businesses— from SFX's tennis practice, which represented six of the top- 10 women players in the country to pro football super-agent  Joel Segal's practice, which included clients Michael Vick and Chris Johnson. Blue needed someone to put a public relations and marketing front together and to negotiate his largest endorsements. He wanted Lawson.
Lawson spent the next several years with Blue, building a particularly special bond with Titans running back Chris Johnson. While on a Nike photo shoot in Oregon, that relationship drew the attention of Steelers star Polamalu, who soon left one of the largest marketing and public relations agencies in the world to have Lawson represent him. When Blue decided to cash out of the entertainment area, Lawson continued for a short time working for the buyer, Europe's massive Lagardere Unlimited agency.
After seeing Lagardere through a transitional period, Lawson had the professional equivalent of a Jerry Maguire moment. (Remember the moment in that famous movie about a sports advisor when the character portrayed by Tom Cruise issues the famous line, "Who's coming with me?" and hangs his own shingle?) Lawson opened his own independent, Nashvillebased sports management practice, 4A Management (an allusion to his four children, whose names all start with A ), with a roster of clients that included Johnson, Polamalu, Tampa Bay Buccaneers' receiver Vincent Jackson, and Vanderbilt University baseball coach Tim Corbin, to name a few.
Lawson's reputation is built on aligning his athletes with brands that well reflect the image they wish to convey. That's why you won't see Polamalu representing any junk food brands. Instead, he opts for lending his image to brands such as Head & Shoulders. Most recently, Polamalu agreed to become chief spokesperson for the Veterans of Foreign Wars (VFW).
Lawson's careful handling of his clients is reciprocated with unwavering commitment from them. Take for instance a Super Bowl–week interview with Chris Johnson on national television, during which Johnson was asked to name the eight people he would take for a ride in program sponsor Hyundai's new eight-passenger vehicle. Johnson named Lawson among the family members he would take.
Lawson's goals are to continue his successful sports practice, but also to use his Ph.D. to become a working professor. "What I am really passionate about is that ability to influence and work with students in a campus environment on a day-today basis . . . to help provide value back that maybe benefits that next wave of people."
Lawson credits MTSU sports management program director Colby Jubenville with inspiring and pushing him to pursue the Ph.D. Jubenville, meanwhile, credits the University's commitment to the region for attracting stars like Lawson to campus.
"Those who think MTSU isn't serious about connecting with industry or serving the needs of the marketplace should take note of these kinds of relationships on our campus," Jubenville says. "Look no further than Michael Lawson's presence on campus to see that the University is in tune as an educational partner for this region and the nation . . . that we know what is good for the student, the University, the state of Tennessee, and our economy."
---