Happy spring! Even though we want to welcome spring into our homes, we first need to clean up the mess winter has left behind.
As we practice social distancing and work to "flatten the curve" of COVID-19, you're likely going to spend a lot more time at home than normal. Not only that, but you are also expected to be just as productive as we finish the semester.
The best way to finish strong this semester is to start with a tidy workspace, so spring cleaning is more important than ever! Here are some helpful tips for a clear home and a clear mind!
Donate your unused clothes and items
You don't realize how much stuff you actually have until you sort through all of it. Keep the essentials, but think sustainably. It's important to think about what will be useful years down the road. Keep in mind, though, the worst thing you can say to justify keeping something is, "I'll probably need this in the future." What will you need? What do you use?
Now that you've sorted your clothes and unused items, don't simply toss everything away! Donate everything to Goodwill or The Salvation Army. Your trash might be another person's thrifted treasure.
Use a planner, and I mean actually use it
Your mind's a terrible office. As much as you like to think your mind is a steel trap and nothing escapes you, you're human, and not making notes and to-do lists will eventually catch up with you. You encounter so much daily information that trying to remember the essentials like assignments and errands are sometimes quickly lost in all the noise. Dusting off that unused planner or opening up your phone's calendar app can help get those thoughts in order.
As we move into a period of distance learning, keeping your information organized is more important than ever. Keeping track of due dates and exam deadlines are crucial to finishing strong this semester.
Here at the Student Voice, we've said it time and time again that planners are incredibly helpful in keeping your life in check. Seeing your assignments written out can help you stay on top of everything.
Don't like paper planners? Try a couple of organization apps like Evernote, Google Keep and Trello that can help you stay on top of assignments, personal goals and interesting articles you would like to read later since you're being yelled at for having your phone out in class.
Dust your entire living space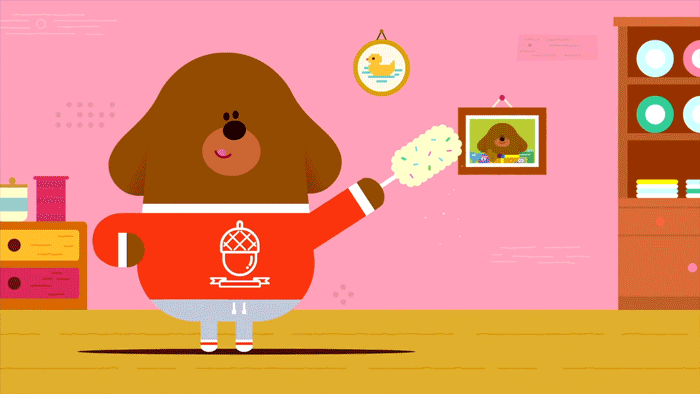 It's so easy for dust to gather, and it's even easier for us to ignore it. With allergy season in full swing, the dust around you can add to the allergies that pollen causes. Take a little time one morning to dust every piece of furniture, ceiling fan, and vent. Your nose will be grateful, and your home will be clean.
Storage baskets are your best friend
If you want your room to look like it's straight out of an IKEA catalog, you should think outside (or, inside) the box! Storage baskets are great ways to stay organized and add a chic, clean look to your living area. From finding an easy way to store all of your crafting supplies to finally organizing that one drawer with miscellaneous things stuffed in it, storage baskets of all sizes can turn your home into a mid-century modern dream.
Don't want to go to IKEA for storage boxes? Your favorite stores, from major retailers to dollar markets to thrift shops, have some equally appealing and functional baskets to choose from.
Clean out your fridge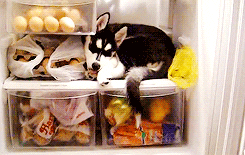 When was the last time you went through your fridge to pull out expired foods? Nothing ruins a meal more than using an expired condiment or drinking sour milk. Sure, you might not ever touch the year-old salsa on the bottom shelf, but throwing it out frees up some fridge space and completely reduces any risk of you accidentally using it.
If you're going to toss any food out that's stored in glass jars, be sure to thoroughly rinse them and send them to recycling! Might as well save the planet while you save space in your fridge.
---
Author Trianne Newbrey is a May 2019 graduate of Middle Tennessee State University. The views and opinions expressed above are her own and don't necessarily reflect the official policies or positions of Middle Tennessee State University.
---
---