A question-and-answer session about MTSU's new governance structure with President Sidney A. McPhee
In October, Tennessee Gov. Bill Haslam announced the eight nominees to the newly created MTSU Board of Trustees, a result of his FOCUS Act passed by the General Assembly in 2016 to give the former Tennessee Board of Regents universities increased autonomy to support student success. What are your thoughts as this new board prepares to go to work?
I am thrilled and very excited by the nominees put forward by Gov. Haslam for the Board of Trustees for Middle Tennessee State University. I am very familiar with our nominees and know well the broad range of experience and expertise they will be able to offer our University. We are honored that these outstanding citizens have allowed the governor to put their names forward for service to our University and the communities we serve.
I believe this new proposal advanced by the governor, as well as the corresponding new level of independence for the former TBR universities, is truly bold and potentially transformational for MTSU. I look forward to learning and exploring the opportunities it could provide toward our mission of ensuring student success and providing more graduates for the state's workforce.
Bring us up to speed on other aspects of MTSU's work in preparing for the implementation of the FOCUS Act.
In October, MTSU and the five other former TBR institutions transmitted Substantive Change Review proposals to our accrediting body, the Southern Association of Colleges and Schools Commission on Colleges. The body requires such notification when there is a significant modification or expansion in the nature and scope of an accredited institution. This February–March, the Tennessee Higher Education Commission will present and review appropriation, capital, and tuition recommendations to legislative committees. THEC will also work with the UT and TBR boards, as well as the six boards that are forming, to understand campus revenue needs and prepare binding tuition recommendations. In March, the state will offer professional development sessions for the members of the six new boards. And in April, the six new boards of trustees are expected to meet for the first time.
With regard to our internal preparation for the new governance changes, our campus FOCUS Act Transition Team, divisional working groups, and subcommittees worked extremely hard to review all MTSU policies and TBR policies and guidelines to determine which ones were applicable after the transition to a local board of trustees. Revisions proposed by the MTSU Transition Team were posted on a new FOCUS Policy webpage. As with our current policy review process, policies reviewed by the FOCUS Act Transition Team were emailed to the campus for review. This began last summer. The normal 30-day comment period was expanded in order to provide faculty with adequate time for review upon their return to the campus. Finally, also last summer, several MTSU administrators joined me in a meeting with Russ Deaton, THEC's acting executive director. I was pleased to review THEC's priorities during this transition and its commitment to a smooth changeover.
Thank you, Mr. President. MTSU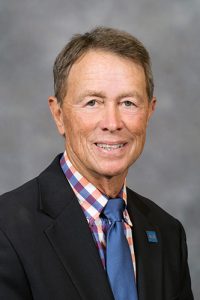 W. Andrew "Andy" Adams is the former chairman and CEO of National Healthcare Corp. and previous CEO of both National Health Investors Inc. and National Health Realty Inc. He serves on the board of directors of Lipscomb University, SunTrust Bank, and Boy Scouts of America. Adams holds bachelor's and master's degrees in Business Administration, both from MTSU.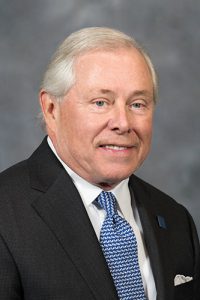 J.B. Baker is CEO and owner of Sprint Logistics. He attended Martin Junior College and earned his bachelor's from MTSU. He is the former owner and chairman of the board for Volunteer Express and Associated Companies, having worked at the company for 30 years. He has served on a number of professional and civic boards, including Martin Methodist College, Goodwill Industries, Saint Thomas Hospital Health Services Fund, and the Nashville Symphony.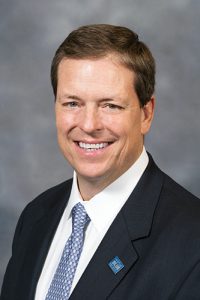 Pete Delay leads the Nashville office of Forterra Building Products and was most recently president and owner of Sherman-Dixie Concrete Industries Inc. He previously served on the board of trustees of the University of the South–Sewanee and as chairman of the Montgomery Bell Academy Annual Fund.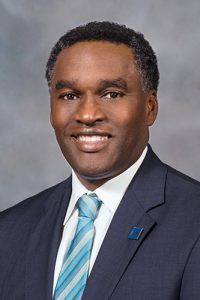 Darrell Freeman Sr. is the executive chairman of Zycron Inc., an information technology services and solutions firm based in Nashville. He served on the Tennessee Board of Regents, as well as a number of boards and committees in middle Tennessee. He holds bachelor's and master's degrees from MTSU.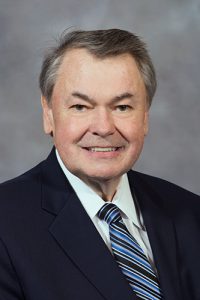 Joey A. Jacobs is the chairman and CEO of Acadia Healthcare. With prior postings in Hospital Corporation of America's Tennessee Division and Psychiatric Solutions Inc., he was awarded MTSU's Jennings A. Jones Champion of Free Enterprise Award in 2013. He serves on the board of the Monroe Carell Jr. Children's Hospital at Vanderbilt. Jacobs received his bachelor's degree from MTSU.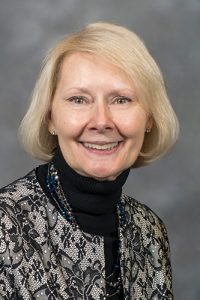 Christine Karbowiak is executive vice president, chief administrative officer, and chief risk officer of Bridgestone Americas Inc. She is active in community organizations and has served on the boards of the Tennessee State Museum Foundation, Japan America Society of Tennessee, Tennessee Business Roundtable, and Franklin American Music City Bowl. She holds bachelor's, master's, and law degrees from the University of Illinois.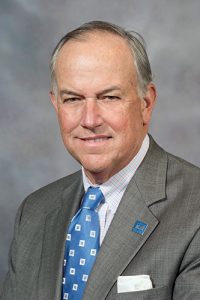 Stephen B. Smith is chair of the board of Haury and Smith Contractors Inc. He has served on the board of the Metropolitan Nashville Planning Commission and Regional Transit Authority and chaired the board of directors of Metropolitan Nashville Parks and Recreation. He graduated from MTSU and was awarded the Jennings A. Jones Champion of Free Enterprise Award in 2010.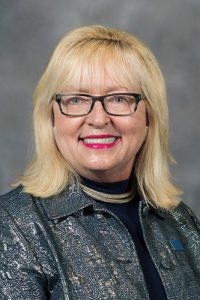 Pamela J. Wright founded Wright Travel. She was an employee of the Tennessee Department of Corrections before opening her first travel agency. The agency has since grown to 28 offices spanning seven states. She holds a bachelor's degree in Psychology from MTSU.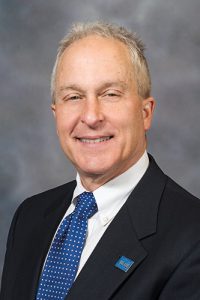 Faculty and student representatives
In addition to the nominees by the governor, MTSU's Faculty Senate chose Tony Johnston, a professor in the School of Agribusiness and Agriscience in the College of Basic and Applied Sciences, as the first faculty representative of the Board of Trustees. The MTSU Board will determine a process for the selection of a non-voting student representative.
---