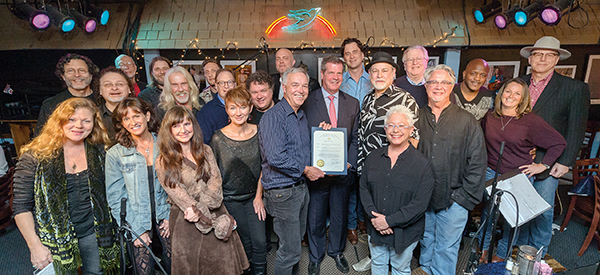 Freedom Sings at the Bluebird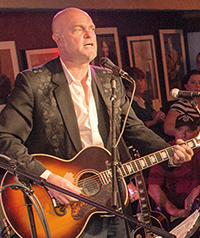 Freedom Sings is a celebration of free speech and music that tours college campuses across the nation. Two sold-out concerts at Nashville's Bluebird Cafe last October commemorated the organization's 15th anniversary. If the event had a positively Blue Raider feel, that's because MTSU Electronic Media Communication (EMC) faculty, staff, and students were front and center organizing and orchestrating the whole thing.
The signature program of the Newseum Institute's First Amendment Center, Freedom Sings features prominent recording artists playing music that has been banned or censored or has called for social change. Launched in 1999, the program has toured the United States under the direction of Ken Paulson, president of the First Amendment Center and recently appointed dean of MTSU's College of Mass Communication, and Gene Policinski, the institute's chief operating officer and senior vice president of the center.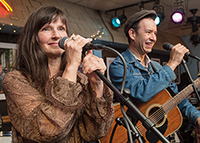 "For 15 years, we've been privileged to tell the vibrant story of the First Amendment with the help of extraordinary musicians," Paulson said. The event featured Janis Ian, Ashley Cleveland, and Don Henry (all Grammy winners) and Bill Lloyd, Kim Richey, Gretchen Peters, Webb Wilder, Will Kimbrough, Jonell Mosser, Lari White, Joseph Wooten, Dez Dickerson, and others. (The backing band included Dave Pomeroy, Craig Krampf, Danny Flowers, E-Street Band bassist Garry Tallent, and Lloyd.) "It's a hallmark of our program that our students learn very quickly to work at a professional level," Paulson said.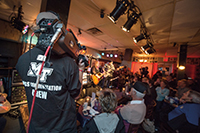 Nashville mayor Karl Dean attended the event and honored Freedom Sings with a city proclamation, calling the program a "critically acclaimed multimedia experience" that invites audiences "to experience the First Amendment in a new way."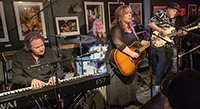 MTSU crews work regularly with ESPN3 and Sinclair Broadcasting Corp. to produce sports broadcasts and other events and have gained a strong reputation for their work on projects with PBS affiliates. For the past two summers, dozens of MTSU EMC students worked the Capitol Records street party in Nashville—modulating audio, operating high-definition cameras, conducting interviews, and recording concerts for the label.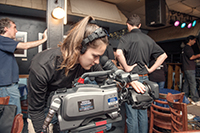 Getting a preprofessional experience that few, if any, of their peers nation wide could possibly obtain, Mass Comm students worked behind the scenes at the Bluebird for both events. The Bluebird Cafe is known worldwide as an epicenter for the best in songwriting. Students used the college's $1.4 million mobile video production lab, managed social media content, helped with public relations, and covered the event for student media outlets.
Editorial contributions by Gina E. Fann
---