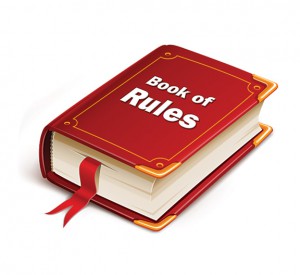 Unscrupulous sports agents can cause great damage to a university's athletics program, but if you ask Bruce Pearl or Jim Tressell, they'd probably tell you some wounds are self-inflicted.
That's why MTSU created "Compliance Corner" on its website to help boosters avoid NCAA rules violations that could result in sanctions against a student-athlete or the University. There could even be serious consequences for the offending booster, no matter how innocent the mistake might seem.
"If you do things you aren't supposed to do, you are only hurting the school and may be 'disassociated.' You wouldn't be allowed to go to games," says Assistant Athletic Director Daryl Simpson.
According to faculty athletics advisor Terry Whiteside, the NCAA's rules are strict.
"We have a saying that if something is just good old-fashioned Southern hospitality, it's probably an NCAA rules violation," he says half-jokingly.
Fortunately, boosters don't have to guess at what's permitted and what's out of bounds. The dos and don'ts are spelled out at www.goblueraiders.com.
Examples include that MTSU student-athletes may not receive a special discount, payment arrangement or credit on a purchase (e.g., airline ticket, clothing) or a service (e.g., laundry, dry cleaning) from an MTSU employee or an MTSU booster.
It is also not permissible to allow MTSU student-athletes to use a telephone or credit card for personal reasons without charge or at a reduced cost.
Boosters at MTSU have not caused any difficulties with the NCAA, but at other schools there have been instances of "boosters run amok," Simpson says. "A lot of things don't seem like a big deal, but the rules are in place because someone did something."
Be a fan. Follow the rules. MTSU
---