You Do What?
Gayle Duke

Gayle Duke ('65), helped Neil Armstrong reach the moon. Now her love for MTSU will help generations of students who will study in MTSU's new $147-million Science Building reach for the stars.
Duke and her husband, Dwayne, are including the University in their estate. It will endow scholarships for science students who, like Gayle, will be the first in their families to go to college.
Duke understands the value of a degree in the sciences. After graduating with a degree in mathematics and the experience of taking the first computer science class ever offered by the University, Gayle joined IBM in Huntsville, Ala., where NASA was taking the first steps toward the moon.
"President Kennedy had decided we were going to the moon. It was exciting—such a special time," Gayle says.
She recalls working on an Apollo flight control computer with only 16 kilobytes of memory to help guide the moon capsule on its round-trip journey of more than 475,000 miles. (Today, even a smartphone's capacity is measured in gigabytes.)
Gayle worked on Skylab (the first U.S. space station), Spacelab, and the space shuttles.
At MTSU, Gayle had the support of mentors whose encouragement helped her graduate in just three years. Her work-study scholarship helped make college possible.
She was barely aware she was one of just a handful of women studying mathematics, much less pioneering the then-exotic field of computer science.
"I always had professors I could go talk to. You felt cared for," she says. She developed confidence and rose through the ranks at IBM, eventually managing a department of male engineers.
"I've never been one to be intimidated," Gayle says. MTSU
Thomas "T" McFerrin    
Thomas "T" McFerrin ('64), a Murfreesboro native and graduate of Murfreesboro Central ('60) was inducted into the Georgia Athletic Coaches Association Hall of Fame in 2014. During his 38 years as a head football coach, McFerrin built winning programs at nine high schools. His 340 career wins is fourth all-time among Georgia football coaches. He won two state football championships—at Elbert County in 1995 and at Jefferson in 2012. Neither program had ever won a state title before McFerrin. The Atlanta Journal-Constitution named him high school football coach of the year in 1982, 1995, and 2012. The NFL's Atlanta Falcons awarded him a Lifetime Achievement Award in 2013.
Larry Williams
The Federal Aviation Administration (FAA) presented Larry Williams ('71, '76, '95) of Murfreesboro with its Master Pilot Award in 2014. Williams learned to fly in 1964 at the Murfreesboro airport and has had a long and distinguished aviation career as a flight instructor, charter pilot, airline pilot, corporate aviation department manager, university faculty member (Auburn and MTSU), aviation author, and FAA aviation safety inspector (for more than three decades). Williams retired in 2010 but has since worked internationally as a safety consultant for foreign civil aviation authorities, airlines, corporate aviation departments, and others.
Eddie Gossage

Eddie Gossage ('82) is president of Texas Motor Speedway (TMS), where in 2014 he introduced the Big Hoss, a huge video screen along the backstretch. It's the largest HD screen in the world and was used at races last year. In 2012, d magazine credited Gossage with turning the 1,500-acre, $250-million TMS into one of Dallas-Fort Worth's "most underrated sports success stories, annually making millions of dollars for its owner."
A legendary promoter, Gossage is well known for using creative, even outrageous, methods to promote the track and NASCAR. In 2010, he offered a Dallas-area radio personality $100,000 to change his name to TexasMotorSpeedway.com and get a tattoo with the new name. The prank received international attention. MTSU
Nancy Williams
The Tennessee Department of Economic and Community Development named Nancy Williams ('84) Tennessee Main Street program director in 2014. Main Street helps Tennessee communities revitalize downtowns and central business districts. Williams has more than 30 years of experience in communication, community development, historic preservation, and association management. Most recently, she was Main Street's director at the Heritage Foundation of Franklin and Williamson County, which included directorship of the Downtown Franklin Association. During her time at that position, Franklin earned national recognition, including fourth place on the 2012 Best Places to Visit for Historic Preservation list compiled by livability.com. MTSU
Britnee Kinard

The Lincoln Awards, recently created by the charitable arm of the Friars Club to recognize outstanding achievement in providing support to veterans and military families, selected MTSU graduate Britnee Kinard ('05) as one of its 10 inaugural, national recipients. Kinard is a full-time caregiver for her husband, U.S. Army Purple Heart recipient Douglas H. Kinard Jr., and a full-time mother to two sons, including her eldest Blayne, who was diagnosed with Autism Spectrum Disorder in 2013. Last year, inspired by her 15-month struggle to get her husband's service dog, Gunner, approved by the V.A., Kinard founded the SD Gunner Fund to assist Veterans and disabled children with expenses associated with owning service animals. Kinard also works with several other Evans County, Georgia organizations to provide support to military families and those with autistic children. True Blue! MTSU
Randy Knight
Randy Knight ('83), who grew up in Rutherford County and was hired by Nissan at age 22, was named vice president of Nissan Manufacturing USA's plant in Smyrna in 2013. The plant is the largest producer of vehicles in the nation. At the time of his appointment, Automotive News described Knight as "the hometown kid who made good." Formerly director of material handling and production control, Knight joined Nissan in 1983 as a production technician. The plant he now runs employs more than 7,000 people and has an annual payroll of more than $275 million. It produces Altima, Maxima, Pathfinder, and Infiniti vehicles plus the all-electric, zero-emission Leaf. It houses the country's largest lithium-ion automotive battery plant to support production of the Leaf.
Demetria N. "Dina" Elosiebo 
In her first semester at MTSU in 1998, Demetria N. "Dina" Elosiebo ('02) was the only African American and the only woman in her aviation class. Now, 1st Lt. Elosiebo is a rotary wing pilot of Army Black Hawk helicopters in the District of Columbia National Guard. A platoon leader with an air ambulance unit in the D.C. area, she flies two or three times a week and stays in a constant state of readiness. Her unit hoists people from difficult-to-reach places with as little as one hour's
notice and cares for the critically injured en route to hospitals. She's the first African American woman in her current post. She became a Black Hawk pilot in February 2014 at age 33. MTSU
Chad Hutson
Chad Hutson ('94) is cofounder and president of Leviathan, a Chicago-based conceptual design company. Leviathan projects are in the spotlight at art exhibits running in different parts of the world, including the ongoing CHGO DSGN exhibition at the Chicago Cultural Center and Digital Revolution: An Immersive Exhibition of Art, Design, Film, Music, and Videogames at London's Barbican Centre. Hutson is a past presenter at the annual South by Southwest festival in Austin, Texas. MTSU
Mary Esther Reed          
Mary Esther Reed ('92, '94, '96), mayor of Smyrna, has served on the Smyrna Town Council since 2003. Reed is a former classroom teacher at John Coleman Elementary and Smyrna Primary Schools. Today, she owns and operates the Learning Circle, an educational supply store. She has served on the boards of the MTSU National Alumni Association and the Blue Raider Athletic Association. MTSU
Bobby Bosko Grubić and Robert Rowles

Mass Comm alumni Bobby Bosko Grubic´ ('99) and Robert Rowles ('99) produced an award-winning short film, The Parting Shot, which was one of ten semifinalists out of 500 entries in the 2014 Producers Guild of America Make Your Mark competition. The awards ceremony was held at the AT&T Theater in Los Angeles. Entries were judged by a panel including Kathy Bates, Danny DeVito, and Michael Douglas. The Parting Shot is an action-drama about a government undercover agent who struggles to keep his family safe. Grubic´is known for his corporate production and TV commercials, and he won Emmy Awards in 1999, 2006, and 2007. Rowles, a visual effects compositor, has worked films including The Hobbit, The Hunger Games, The Incredible Hulk, and Day After Tomorrow. He also worked on the team that won the 2007 Academy Award for Best Visual Effects (The Golden Compass.) MTSU
Courtney Blooding
After moving from Tennessee to Los Angeles, Courtney Blooding ('03) began working for David Foster, a multiple Grammy winner and Academy Award nominee. Blooding worked closely with Foster on demanding, high-profile productions worldwide, including coordinating, managing, contracting, engineering, singing, and producing with the likes of Josh Groban, Cher, Paul Anka, Michael Bublé, Richard Marx, Celine Dion, Whitney Houston, Andrea Bocelli, Seal, Quincy Jones, Stevie Wonder, Oprah Winfrey, Donna Summer, and Michael Bolton, among others. Blooding studied voice and recording industry management at MTSU and auditioned for American Idol 7. Recently, she became head of business operations for Momentum, a California-based custom music provider. MTSU

Allison Bradley Frazee
Allison Bradley Frazee ('08, '10) was named one of six new assistant athletic directors at Vanderbilt University in 2014. Frazee is assistant AD for sales and marketing. She was once a graduate assistant at MTSU. MTSU
Matt Vanderpool

Matt Vanderpool ('05) is executive director of the Tennessee Golf Association (TGA), which comprises approximately 200 golf courses and more than 32,000 members. The TGA conducts 17 annual state championships and administers the USGA Handicap and Course Rating Systems for Tennessee golfers. A native of Rutherford County, Vanderpool began working for the Tennessee Golf Foundation during his freshman year at MTSU. The TGA hired him in 1999. He became assistant executive director in 2002 and executive director in 2008, replacing the legendary Dick Horton, who had served since 1974. In addition to his TGA responsibilities, Vanderpool regularly serves on the Rules Committee at various USGA national championships and other regional and national competitions. MTSU
Emmanuel "Manny" Tyndall
Veteran law enforcement professional Emmanuel "Manny" Tyndall ('09) was named to lead Tennessee's Office of Inspector General (OIG), which pursues fraud connected to TennCare, the state's healthcare insurance program, and has investigated cases leading to more than $5 million repaid to TennCare. Tyndall has been with the OIG since its inception in 2004 and was one of the first five special agents hired to work in the agency's criminal investigation division. MTSU
Jeremy Qualls

Jeremy Qualls ('08) was named athletic director and physical education specialist for Williamson County Schools. Qualls earned his master's in Administration and Supervision at MTSU. After playing basketball at Austin Peay, he taught and coached at Northeast High School in Clarksville. He has since taught and coached basketball in Tennessee and was athletic director at Lexington High School. For the last four years, he has been principal of Hickman County Middle School. MTSU
Wes Compton
Back in 2013, MTSU's first Student Business Idea Competition, held in conjunction with the University's observance of Global Entrepreneurship Week, offered $2,500 in cash prizes, including $1,200 for first place. The Wright Travel Chair in Entrepreneurship in Jennings A. Jones College of Business and MTSU's Tennessee Small Business Development Center sponsored the then new annual contest. Wes Compton ('13) of Chattanooga, a senior at the time, won the top prize for his business software idea to prevent cyberbullying by alerting parents to potentially harmful keywords and phrases in their children's online communications. (The idea was that software could flag questionable interactions before they appear in social media.) Compton, who later graduated with a B.B.A., today works as an equity controls analyst for financial services giant UBS. MTSU
1970s
Randy King ('73, '84), Murfreesboro, was inducted into the TSSAA Hall of Fame in April 2014. The 23-year head boys' basketball coach for Oakland High School is now athletic director for Providence Christian Academy in Murfreesboro.
J. Steven Fults ('77), Wilson, North Carolina, was given the Lincoln Financial Faculty Member of the Year award at the 112th commencement exercises of Barton College. The award recognizes teaching excellence and commitment to student success. Fults is director of the gerontology program at Barton and has a combined 25 years of teaching experience at Utah State University, the University of Tennessee–Knoxville, Bowling Green State University, and Barton.
Gregory L. Wade ('77), Franklin, has a new book, Broken Valley: A Wartime Story of the Hopes and Fears of Those Left Behind in a Remote East Tennessee Valley. He works to preserve Civil War battlegrounds and is founder of the Franklin, Tennessee, Civil War Round Table.
Robert Campbell ('79), Columbia, is working with the Martha O'Brien Center in East Nashville as a mentor and teacher.
Donna Landrum Tarver ('79), Rossville, Georgia, retired from Hamilton County Schools after
30 years of service.
1980s
Kathryn Williams Jones ('83), Murfreesboro, accepted the position of sales manager/broker for Bob Parks Realty Murfreesboro's Northfield Office.
Tammy Lamberth ('86), Cottontown, was named Teacher of the Year for North Sumner Elementary School, where she teaches special education.
Mark Stout ('86), Spring Hill, has been named Nissan's divisional general manager, global talent management, at the company's headquarters in Yokohama, Japan. Stout will oversee global Nissan talent management and coordinate with the Renault-Nissan
Alliance HR group.
1990s
Kathryn Arce ('90), Kissimmee, Florida, and Rebecca Grinnals run an international wedding consulting firm called Engaging Concepts. They were among the top innovative people with one of the best events strategy brands of 2014, according to BizBash, a trade journal website.
Karen Simpson Palin ('92), Madison, has been promoted to director of technical operations for the Tennessee Performing Arts Center (TPAC). She supervises technical staff and maintenance and coordinates tech production and theater
use with clients and other
TPAC departments.
Craig Boswell ('93), Smyrna, is a correspondent for CBS Newspath, the network's 24-hour news service for CBS stations and broadcasters around the world. Boswell began his broadcast journalism career as a producer at WKRN-TV in Nashville and later was an anchor and reporter for the station.
Lewis Harkness ('93), Fort Mill, South Carolina, a television sports journalist who recently joined ESPN, began work on the production team for the new Southeastern Conference television network, SEC, in August 2014 at ESPN headquarters in Charlotte, North Carolina.
Donald Gandy Jr. ('94) is vice president of North American sales for London-based
Cognia Inc.
Lori Sain Smith ('94), launched her own interior design firm, Daffodilly Design, primarily serving middle Tennessee for residential and commercial applications, garden design, and holiday and event styling. Smith grew up working in her mother's antique business, The Daffodilly, in Bell Buckle. She began her professional career in retail operations and healthcare marketing and PR with the Reeves-Sain Family of Medical Services in 1997.
Philip Crabtree ('97), El Paso, Texas, transferred to Fort Bliss, Texas, to serve as deputy public affairs officer of the 1st Armored Division. Maj. Crabtree's duties include planning all public affairs communication for the division and Fort Bliss, including digital and social media. He is also principal speechwriter for Maj. Gen. Sean MacFarland, commanding general of the division.
Brian Gray ('97), Soddy Daisy, has been promoted from sales manager to Comcast Business Services regional sales coach.
André (A. J.) Bahou ('99), Brentwood, was elected president of the Tennessee Intellectual Property Law Association (TIPLA). Bahou has been a leader in the organization for several years, most recently as vice president on its board of directors. He's a registered patent attorney who practices intellectual property law.
Heather Jensen ('99), Hermitage, has been appointed community relations officer for the Tennessee Department of Transportation's Region Three, based in Nashville. She has more than 10 years of experience in television news reporting, anchoring, editing, and producing in major markets, most recently as a reporter/anchor for WKRN News 2.
Clarence Parks ('99), Nashville, has been appointed president of First Columbia Gold Corp.
2000s
Henry Bedford IV ('01), Brooklyn, New York, was an associate producer on the film Foxcatcher, a psychological thriller released in November 2014.
Sonya L. Sanderson ('02), Lake Park, Georgia, of Valdosta State University's Department of Kinesiology and Physical Education, was awarded the 2014 VSU Faculty Excellence in Advising Award.
The History Press published the latest book by Gordon ('03) and Traci Nichols Belt ('03) of Kingston Springs. John Sevier: Tennessee's First Hero examines the extraordinary life
of Tennessee's first governor.
Carla Hayes ('03), St. Louis, was named diversity leadership fellowship director for FOCUS St. Louis. Hayes was previously named one of 30 Leaders in Their Thirties by North County Inc., a regional development group.
Benjamin Henson ('03), Atlanta, recently became manager of communications for the Georgia Association of Broadcasters.
Ryan Blazer ('04), Long Beach, California, is working with Signature Entertainment (in conjunction with Nederlander Concerts) to develop a casino division. He is also opening an artist management division for Signature Entertainment.
Michael Knight ('04), Lafayette, Louisiana, is in-school suspension coordinator at Ossun Elementary School.
Jason Cox ('05), Keizer, Oregon, is a communications specialist for the Oregon School Employees Association.
Audrey Starr ('05), Dayton, Ohio, associate director of communications at the University of Dayton, was recently appointed communications vice president of the Junior League of Dayton, an organization of women committed to promoting volunteerism, developing the potential of women, and improving communities.
Courtney Vickers ('05), Murfreesboro, has taken a position as director of student support
(special education) at the Nashville Academy of Computer Science, a charter school that opened in 2014.
Katelynn Baker ('06, '11), Nashville, is events sales and services manager for the Tennessee Performing Arts Center.
Ynetia Avant ('07, '11), Murfreesboro, is the new principal of Kittrell Elementary School.
Jenna Kelley ('07), Cleveland, joined the sales team of the Chattanooga office of Full Media.
Andy Lowe ('07), Knoxville, now heads the valuation, litigation and business transition services group for Lattimore Black Morgan & Cain in Knoxville as an accredited senior appraiser.
Jordan R. Haskins ('08), Lafayette, received his Doctorate of Osteopathic Medicine from Kansas City University of Medicine and Biosciences and has started a three-year residency in family medicine at Oklahoma State University Medical Center in Tulsa.
Brian Solomon ('08), Nashville, is marketing and communications manager for Franklin Theatre.
Ashley DeSabetino Stearns ('08), Murfreesboro, received a J.D. from the Nashville School of Law. She is an associate with the Law Office of W. Kent Coleman.
Nikki Etemadi Watson ('09, '11), Brentwood, has joined Lattimore Black Morgan & Cain as a senior staff accountant in the shared services internal accounting department. She was previously staff auditor with Byrd, Proctor & Mills CPAs.
2010s
Matthew E. Wallace ('10), Nashville, is a managing partner at Wallace/Hinote. He is a member of the American Institute of Certified Public Accountants, the Nashville Entrepreneur Center, and the Tennessee Society of Certified Public Accountants.
Matthew Wozniak ('11), Chattanooga, is president and cofounder of Angels of Care, based in Annapolis, Maryland. The in-home senior care business offers personal companionship and medication management to senior citizens and people with disabilities.
Richel Albright ('12), Franklin, has joined McNeely Pigott & Fox Public Relations.
Charity Blair ('12), Austin, Texas, recently graduated from the pastry and baking program at Austin's Escoffier School of Culinary Arts. She works for La Condesa restaurant in Austin as a pastry cook.
Lauren Eddings ('12, '14), Murfreesboro, has joined the assurance and audit services team at Lattimore Black Morgan & Cain as a staff accountant working with healthcare, not-for-profit, and real estate companies.
Elliott Elsey ('12), Charleston, North Carolina, is manager and engineer of Truphonic Recordings Studio, where he records local and major label artists as well as ADR (looping) for film and television.
Trisha Thompson Murphy ('12, '13), Rockvale, has been named assistant director of annual giving at MTSU.
Fadia Patterson ('12), Murfreesboro, has joined ABC affiliate WEHT in Evansville, Indiana,
as a reporter and producer.
Devin Wayne ('13), Mt. Juliet, has joined Lattimore Black Morgan & Cain as a staff consultant in the security and risk services department. She will primarily be performing information technology
compliance audits.
Phillip Dixon II ('14), Goodlettsville, was a video intern aboard the exploration vehicle Nautilus, a 64-meter research vessel operated by Ocean Exploration Trust, on its 2014 expedition in the Gulf of Mexico. (The trust's founder and president is Robert Ballard, leader of the team that discovered the wrecks of RMS Titanic and the German battleship Bismarck.)
Alaya Howard ('14), Nashville, is communications assistant for Titan Web Marketing Solutions, a Murfreesboro-based digital agency. Howard assists the agency and clients with social media and email marketing.
Katie Tierney ('14), Gatlinburg, has joined Lattimore Black Morgan & Cain as a staff auditor. She will be working in industries including real estate, restaurants, professional service organizations, and manufacturing.
BABY RAIDERS
Evan Grant Anderson, born August 8, 2014, to Patrick ('11) and Cammie Hickerson Anderson ('02) of Smyrna.
Marin Kennedy Basinger, born November 6, 2013, to Jason and Jennifer (Kennedy) Basinger ('00) of Murfreesboro.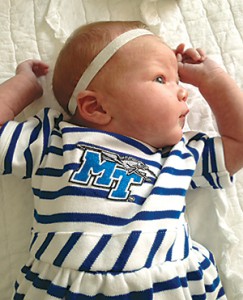 Kinleigh Capri Bills, born August 28, 2014, to Jeremy ('08) and Heather Bills of Murfreesboro.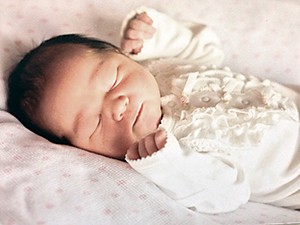 Lydia Elizabeth Bishop, born July 7, 2014, to David Bishop ('13) and Lihong Wang of Spring Hill.
Fiona Everly Black, born May 29, 2014, to Sam and Alison Black ('02) of Nashville.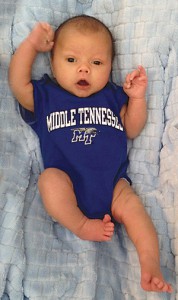 Jamison Kohlton Bradford, born May 21, 2014, to Joseph ('98) and Emily Bradford of Lewisburg.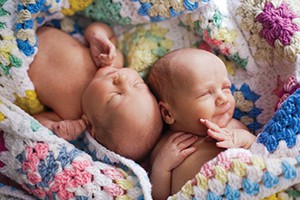 Harper Paige and Fletcher Drew Gallian, born July 21, 2014, to Keith Gallian ('97) and Elizabeth Bronson of Mokena, Illinois.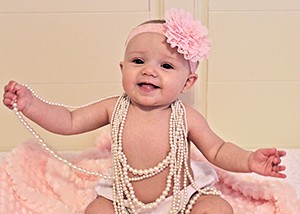 Ava Jayne Goedecke, born September 17, 2013, to David ('11) and Jayna Whittaker Goedecke ('11) of Mountain Brook, Alabama.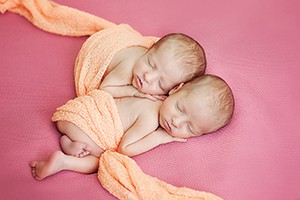 Identical twins Vera Elizabeth and Violet Helen Graham, born May 17, 2014, to Matt ('00) and Ashley Swafford Graham ('01) of Chattanooga.
Davy Lee Hicks, born April 4, 2014, to Lee and Kelly Dewey Hicks ('07) of Bradyville.
Gianna Bella Mason, born April 1, 2014, to Marc Mason and Asia Vanatta ('01) of Alexandria, Virginia.
Bristol Marie Reed, born January 2, 2014, to Josh ('04) and Toni Little Reed ('06) of Lexington.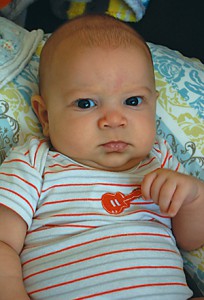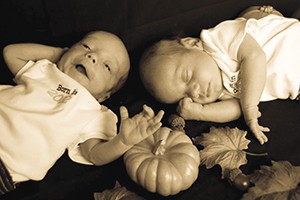 Ethan Frederick and Asher Christian Steurer, born September 9, 2012, and Beckett Richard Steurer, born May 14, 2014, to Ron ('99) and Lisa Steurer of Nashville.
Ava and Gavin Travis, born December 22, 2013, to David Travis Jr. ('05) and Crystal Baker-Travis ('05) of Murfreesboro.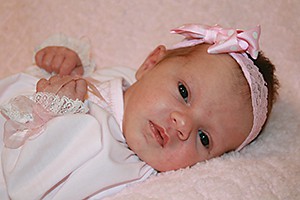 Addison Hope Wright, born September 24, 2014, to Richard ('07) and Debbi Hope Wright ('02) of Murfreesboro.
In Memoriam
1930s
Jewell Goodman ('38), Pelham, May 18, 2014
Evelyn Meadows Saine ('36), Dallas, Texas, May 7, 2014
1940s
Margaret Cox Bibb ('40), Clarksville, April 22, 2014
Robert L. Couch Jr. ('49), Tullahoma, August 11, 2014
Sarah Case Harris ('42), Valley, Alabama, July 11, 2014
James Kennon ('41), Memphis, August 22, 2014
Doris Mason McGregor ('45), Hillsboro, Texas, July 3, 2014
Jane Maxwell Tucker ('45), Murfreesboro, April 20, 2014
Betsy Foutch Willis ('49), Murfreesboro, April 19, 2014
1950s
Cary Armstead ('56), Columbia, July 12, 2014
Evelyn Johns Dooley ('57), Fayetteville, May 3, 2014
Dorothy Douglass ('54), Gallatin, September 24, 2014
Robert Dyer ('52), Blacksburg, Virginia, May 29, 2014
Bob Hardison ('52, '55), Franklin, September 7, 2014
James Hayes ('51), Murfreesboro, July 9, 2014
Charles Henry ('50), Chattanooga, January 27, 2013
Rebecca Seat James ('50), Franklin, September 20, 2014
Evelyn La Fevor ('57), Watertown, February 18, 2014
Mildred Lassiter ('53), Oak Ridge, May 3, 2014
Odie Lowery ('56), Hendersonville, May 20, 2014
James McKee ('57), York, South Carolina, March 27, 2014
Mary Nelson Pennington ('52), Hermitage, July 18, 2014
Samuel Rigney ('57), Snellville, Georgia, August 2, 2014
Neuva Sears ('54), Franklin, August 21, 2014
Dewey Simpson ('51), Maryville, March 31, 2014
Joseph Smith ('51, '57), Murfreesboro, May 7, 2014
James Taft ('58), Nashville, September 5, 2014
1960s
Helen West Alexander ('60), Readyville, July 12, 2014
Vernon Amos ('67), Hermitage, June 2, 2014
Sandra Bates ('65, '66), Corryton, August 3, 2014
Loren Carswell ('67), Culver, Indiana, June 16, 2014
David Cline ('60), Greenbrier, September 5, 2014
Ronald Coleman ('65,'69), Murfreesboro, May 1, 2014
Robert Compton ('66), Fletcher, North Carolina, January 9, 2014
Jerry Daly ('67), Athens, Alabama, August 23, 2014
John Dillon ('61), Franklin, August 12, 2014
William Ealy ('65), Nashville, January 12, 2014
Glenn Harris ('69), Tacoma, Washington, July 22, 2014
Robert Hatcher ('60), Brentwood, July 22, 2014
Margaret Bardin Mason ('66), March 21, 2014
James Painter ('62, '63), Columbia, June 3, 2014
Christopher Parker ('61), Tucker, Georgia, May 11, 2014
William Perkins ('64), Counce, August 15, 2014
Joe Pollock ('61), Huntsville, Alabama, June 13, 2014
James Roberts ('64), Soddy Daisy, May 2, 2014
Carol Rose ('69, '78), Florence, Alabama April 11, 2014
Jacob Rowe Sr. ('67), St. Augustine, Florida, September 13, 2013
Dwight Storey ('62, '67), Frankewing, May 21, 2014
Margaret Weeks ('66), Seymour, March 21, 2014
Barbara Williams ('68), Decherd, May 20, 2014
Charlene Buchanan Williamson ('66, '67), Donna, Texas, July 26, 2014
1970s
Michael Abston ('76), Las Vegas, Nevada, April 24, 2014
Guy Anderson ('71), Farmersville, Texas, May 14, 2014
David Attaway ('79), O'Fallon, Illinois, August 29, 2014
James Avaritt Sr. ('77), Murfreesboro, August 14, 2014
Hugh Blair IV ('73), Soddy Daisy, May 20, 2014
Jerry Blevins ('71), South Pittsburg, June 7, 2014
Anne Rhea Browning ('70), Chattanooga, July 16, 2014
William Brunson ('75), Columbia, August 21, 2014
Carol Ward Cannon ('79), Nashville, July 10, 2014
Robert Cook ('70), Colorado Springs, Colorado, March 21, 2014
Willie Coleman ('76), Nashville, August 17, 2013
Melvin Daniels ('75, '81, '01), Murfreesboro, August 2, 2014
Marilyn Denlinger ('75), Lisle, Illinois, September 13, 2014
Barbara Dodd ('77), Mt. Juliet, May 20, 2014
Clara Duesterhoeft, Collinwood, August 29, 2014
Deborah Ann Freeze ('75), Murfreesboro, February 6, 2014
Larry Grantz ('77), Ponca City, Oklahoma, April 17, 2014
Patricia McNeal Harris ('71), Paducah, Kentucky, September 4, 2014
Jean Harsha ('70), Fallbrook, California, May 2, 2013
James Holmes ('72), Nashville, July 25, 2014
Murrey Holton ('71, '73), Chapel Hill, April 15, 2014
Robert Hooper Jr. ('71), Lynn Haven, Florida, May 9, 2013
Huey Johnson ('73), Plainfield, Illinois, April 14, 2014
Christopher Wayne Keen ('77), Huddleston, Virginia, May 2, 2013
Arthur Kinzel ('73), Columbus, Georgia, June 11, 2014
Darrell Knox ('73), Murfreesboro, September 16, 2014
Cheri Garner Miller ('75, '87), Tullahoma, May 23, 2014
Naomi Parker Pedigo ('76), Murfreesboro, September 19, 2014
Joseph Robinson ('72), Deltona, Florida, April 10, 2014
Albert Stone ('71), Murfreesboro, May 14, 2014
Robert Tittsworth ('79), Knoxville, July 6, 2014
Kathleen Vaughn ('74), Madeira Beach, Florida, September 15, 2014
William Weldon ('73), Readyville, March 23, 2014
Jimmy Wheeley ('70, '77), Lafayette, July 4, 2014
Darrell K. Williams ('74), Franklin, July 9, 2014
1980s
Donna Crutcher ('81), Lebanon, May 11, 2014
John Evans ('86), Maryville, August 5, 2014
Richard Johnson ('85, '88), Christiana, May 1, 2014
Kevin Kyle ('82), Cedar Rapids, Iowa, June 28, 2014
Thaddeaus Mason ('88), Murfreesboro, June 13, 2014
Jeffrey Moore ('81), Nashville, June 9, 2014
Anita Patrum ('88), Beechgrove, July 26, 2014
Sterling Seat Jr. ('80), Mt. Juliet, May 10, 2014
Greggory Simerly ('84), Murfreesboro, July 19, 2014
Elizabeth McAllister Smith ('83), Murfreesboro, May 31, 2014
Diane Grimes Stikeleather ('82, '87) Gallatin, August 4, 2014
Lori Worthington ('86), Murfreesboro, July 22, 2014
1990s
Jere Gardner ('95), White Bluff, February 10, 2014
Rawlin Jernigan ('91), McMinnville, April 18, 2014
Lynn McGuire Glessner ('95), Renton, Washington, June 22, 2014
Barbara Gunter Hall ('92), Piedmont, South Carolina, August 30, 2014
Annie Peels ('95), Shelbyville, August 6, 2014
Thomas Price Jr. ('94, '02), Murfreesboro, July 30, 2014
Kerry Rushing ('93), Nashville, July 16, 2014
Will G. Shipley ('96, '01), Hendersonville, September 4, 2014
Louis D. Stringer ('90), Lucedale, Mississippi, September 21, 2014
2000s
Janice Adcock ('03), Smyrna, September 23, 2014
Robert Biddle IV ('09), Hermitage, January 29, 2014
Erik Blom ('09), Fairview, May 1, 2014
Kristin Hayes ('05), Franklin, May 15, 2014
Shonta Whorley Lamb ('02, '11), Shelbyville, August 27, 2014
Chad Lemons ('02), Nashville, April 26, 2014
Karen Martin ('06), Murfreesboro, May 14, 2014
Cameron Parnell ('06), Pecos, Texas, April 28, 2014
James Parnell ('01), Nashville, June 29, 2014
David Pierce ('00), Nashville, July 22, 2014
2010s
Brandon Clark ('11), Hermitage, July 17, 2014
Michael Schussler ('12), Greenbrier, April 10, 2014
Ashton Thomas ('13), Smyrna, September 28, 2014
Austin Troutt ('13), Murfreesboro, September 13, 2014
Bonita Woitkowiak ('10), Murfreesboro, August 31, 2014
Jay Wolf ('13), Tampa, Florida, August 13, 2014
---