Raiders of Industry
by Drew Ruble
Outstanding alumni bring MTSU prestige and distinction through their professional careers, loyal support, and service to the wider community. From 1960 to present, the MTSU Alumni Association has recognized accomplished alumni in various categories. Here are the 2015–2016 honorees.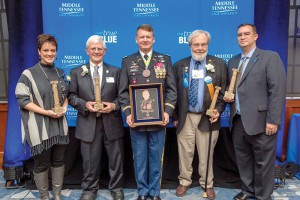 DISTINGUISHED ALUMNI
Col. Jeff Bonner ('82)
Bonner earned numerous awards—including Legion of Merit and Bronze Star—in a distinguished military career in active duty and reserve capacities. He finished his tenure rated as the best commander within each two-star commander's span of responsibility. In 1998, he returned to MTSU as an assistant professor of military science, joining a core group of fellow alumni to rebuild the ROTC program. A corporation owner, Bonner works with major hydrocarbon organizations to increase the effectiveness of their global corporate social responsibility programs in Iraq, Libya, Egypt, Syria and Kurdistan.
YOUNG ALUMNI ACHIEVEMENT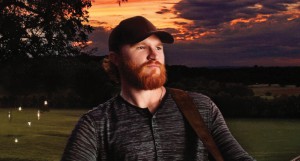 Eric Paslay ('05)
Paslay has helped shape the current sound of country radio. Jake Owen's "Barefoot Blue Jean Night," which Paslay wrote with Dylan Altman and Terry Sawchuk, was named ASCAP's 2012 Country Song of the Year. The Eli Young Band's "Even If It Breaks Your Heart," written by Paslay and Will Hoge, was nominated for both a 2013 Grammy for Best Country Song and CMA Song of the Year in 2012. He also co-wrote Love and Theft's No. 1 hit "Angel Eyes," as well as Rascal Flatts' new single "Rewind." Amy Grant recruited Paslay to join her and Sheryl Crow when she covered his song "Deep As It Is Wide" on her latest album. Paslay also has a burgeoning career as a recording artist.

ACHIEVEMENT IN EDUCATION
(MTSU faculty, current or retired)
Dr. Derek Frisby ('94)
One of the most popular instructors on campus, Frisby also leads the MTSU Signature Abroad program, which he created. Since 2012, he has led at least two trips per year, including a 2012 trip to Vietnam where MTSU students joined local veterans who were returning to the area for the first time in 40 years. Frisby, a veteran who is always front and center when it comes to the University's efforts to assist MTSU student-veterans, is also the Blue Raider Athletic Association president.
ACHIEVEMENT IN EDUCATION (non-MTSU)
Charles Massey Jr. ('64)
Massey was chair of The Ohio State University Department of Art from 1982 to 1988. His work, the majority of which is prints and drawings, has been shown internationally in more than 900 exhibitions and has been included in more than 90 public collections around the world, including the Library of Congress. In the early 1980s, he established the MTSU Department of Art's Charles and Ola Belle Massey Memorial Art Scholarship, which he still funds and manages.
SERVICE TO THE UNIVERSITY
Richard Key ('62)
Key has served as president of the Alumni Association and serves on the Past President's Council. A member of the Golden Raiders Society, Key has been a Blue Raider Athletic Association member since 1984 and is a member of the 1911 and Walnut Grove giving societies. In 2014, Key established the Charlene Key and Jan Key Endowed Fund for Excellence, named after his late wife and their daughter, in the Jones College of Business.
SERVICE TO THE COMMUNITY
Britnee Kinard ('05)
Kinard founded the SD Gunner Fund, which assists veterans and disabled children with the financial expenses associated with owning service animals. The organization was inspired by her own 15-month struggle to obtain a service dog for her military-wounded husband. She expects to assist 3,000 military families in the coming year. Kinard is the recipient of the inaugural Lincoln Award, which was presented to her in Washington, D.C., by the Friars Club Foundation.
True BLUE!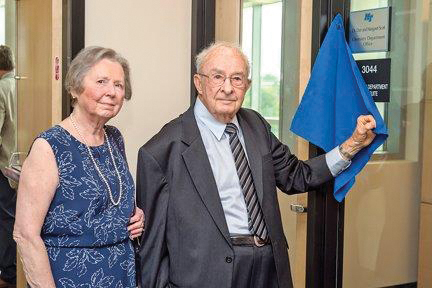 Dan and Margaret Scott
MTSU honored longtime contributors and Murfreesboro residents with the naming of the Dr. Dan and Margaret Scott Chemistry Department Office during a ceremony in May 2015. Dan Scott ('50) served as department chair for 11 of his 37 years in higher education before retiring in 1992. Margaret Scott ('66) retired as an associate professor in collection management-acquisitions in James E. Walker Library the same year. The Dan D. Scott Endowed Scholarship for Chemistry majors was established in 2008. Margaret Scott received the King-Hampton Award in 1993 for significant contributions to the advancement of women at MTSU.

Donna Scott Davenport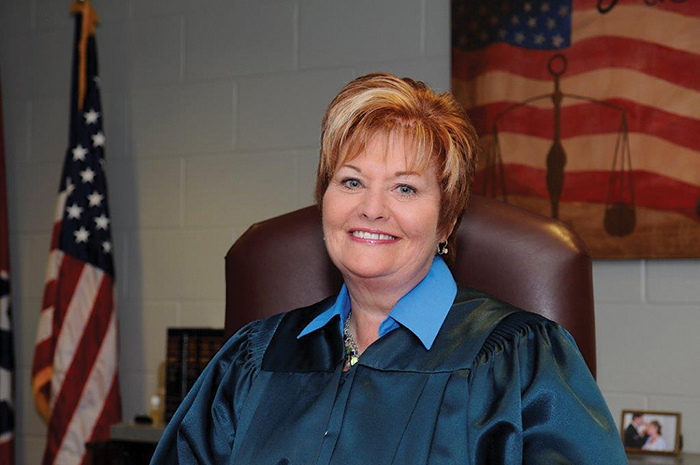 The Hon. Donna Scott Davenport ('78, '90), Rutherford County
juvenile judge, was appointed in 2015 by Governor Bill Haslam to serve on the Tennessee Department of Health's Child Fatality Review (CFR) team. The team oversees the review of case information for deaths with the hope of better understanding why children die and what action can be taken to prevent future deaths. It also makes recommendations for changes to any law, rule, and policy that would promote the safety and well-being of children. Approximately 40,000 children aged 0–17 die annually in the U.S. Davenport recently served as a commencement speaker at MTSU's December 2015 graduation ceremony.
Mark Claypool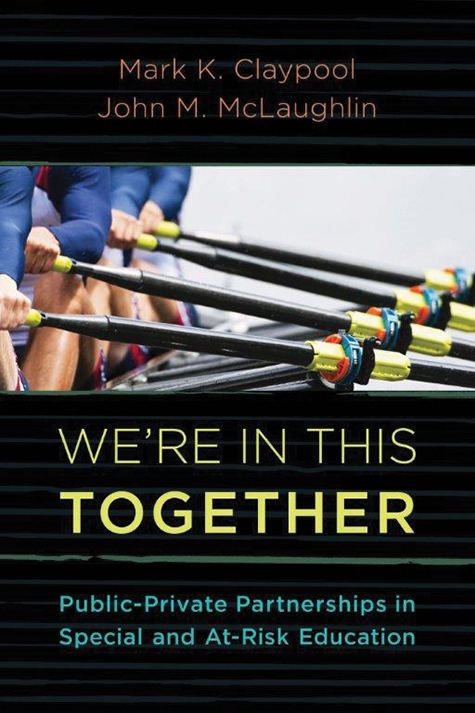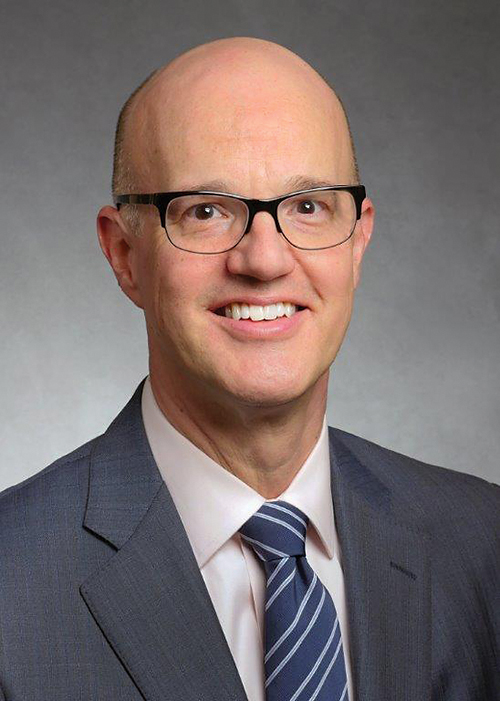 A social worker and education administrator, Mark Claypool ('86, '97) grew frustrated by decreasing resources for children with learning differences, so he founded Educational Services of America (ESA) in 1999. ESA is the nation's leading provider of behavior therapy and alternative and special education programs for children and young adults. The company provides services to more than 13,500 clients and students each day in areas ranging from working with children who have autism or a related disorder to alternative education programs for students who have dropped out of school or are at risk of dropping out. Claypool, a frequent speaker about the value of public-private partnerships in education and behavioral learning, sees himself as a social entrepreneur who believes that all children can advance academically, behaviorally, and socially if they are given the right tools in the right environment. To that end, he cowrote We're in This Together: Public-Private Partnerships in Special and At-Risk Education, published in June 2015.

Jill Moss Baffert, Carolyn Moss, Ginger Moss Buttrey, and Brian K. Buttrey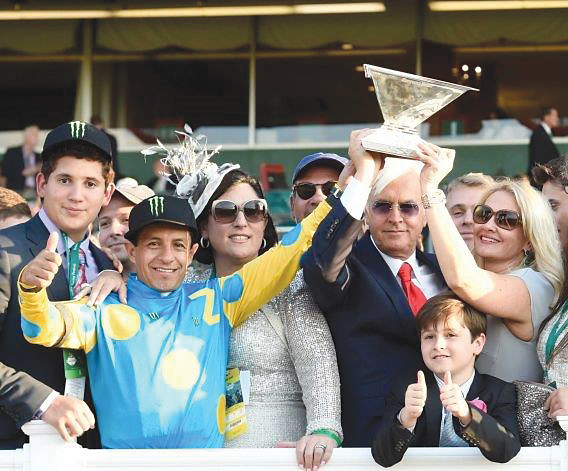 There's a True Blue connection to the 2015 Triple Crown winner, American Pharaoh. Jill Moss Baffert ('93), at far right, who studied broadcast journalism, is the wife of Bob Baffert, world-renowned horse trainer and the trainer of American Pharaoh. The couple is pictured here with their son, Bode Baffert. Jill's mother, Baffert's mother-in-law, is Carolyn Moss ('97), a retired English teacher from Hickman County High School. Carolyn Moss's other children also graduated from MTSU. Ginger Moss Buttrey ('99) is child service coordinator for the Head Start program in Hickman, Lewis, and Perry counties. Brian K. Buttrey ('00) owns BG Corrections and contracts with the Hickman County Court System as a probation officer. American Pharaoh retired to stud in 2015.

Seven MTSU graduates were nominated for the Rutherford CABLE ATHENA award
recognizing individuals who excel in their professions, give back to their communities, and help raise up other leaders, especially women. They included:
B. Ayne Cantrell ('64,'76), Murfreesboro, a Professor Emerita at MTSU, where she taught English and Women's Studies for 30 years, and also coordinated the Women's Studies Program;
Amanda Gordon ('67), Murfreesboro, one of only 11 African-American students to attend MTSU in 1967, who is actively involved in the work of the Salvation Army, providing food for the homeless, and Delta Sigma Theta Sorority, Inc.'s, Rutherford County Alumnae Chapter;
Rebecca Akin Bookner ('73, '80), Murfreesboro, a career educator who serves as president and CEO of Family Staffing Solutions, Inc., which has offices in Middle Tennessee and Texas;
Suma M. Clark ('70, '77), Murfreesboro, a community activist and among the founders of Recycle Rutherford, who directed MTSU Publications and Graphics for more than 30 years and is the author of Traditions of Excellence: The First 100 Years, published as part of MTSU's Centennial celebration;
Lana Carmen Seivers ('72), Murfreesboro, Dean of the College of Education at MTSU and former commissioner of Education for the state of Tennessee, where she helped establish the state's Voluntary Pre-K program and the adoption of more rigorous state standards through the Tennessee Diploma Project;
Phyllis P. Washington ('74, '77), Murfreesboro, the Coordinator of Secondary Instruction for Rutherford County Schools, who previously worked at MTSU as Director of Student Organizations and Minority Affairs;
Paula Stampley Mansfield ('82), Murfreesboro, Senior Vice President for Community Banking at First Tennessee Bank's main office in Murfreesboro and past president of the MTSU National Alumni Association; and,
Hope Tenpenny ('07,'08), Murfreesboro, Controller of Reeves-Sain Medical, a graduate of Leadership Rutherford, and President Elect of the Junior League of Murfreesboro.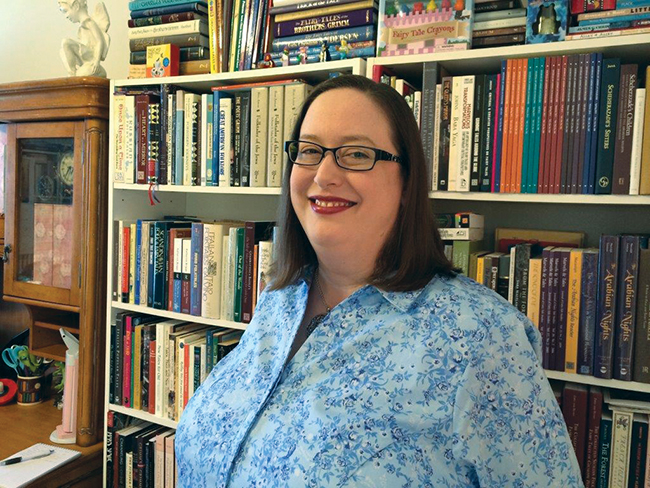 Heidi Anne Heiner
If the words "fairy tales" conjure up the sanitized, happily-ever-after stories made famous by Disney films, Heidi Anne Heiner ('96) has a little warning: fairy tales are not child's play. Heiner has helped thousands discover the depth of fairy tales through her meticulous research—a never-ending endeavor that has made her website, www.SurLaLunefairytales.com, a favorite among scholars and casual readers alike. A casual reader could dig for days on the site to learn more about "Sleeping Beauty," "Cinderella," "Hansel and Gretel," and many other lesser-known tales. Scholars often cite SurLaLune. The site offers 47 annotated tales, 1,600 more tales in e-books, links to Heiner's own books and recommended titles, 1,400 illustrations, and abundant commentary. The site averages 2,000–3,000 unique visitors per day.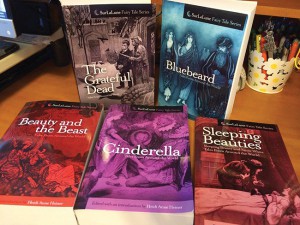 "I'm not a true academic," Heiner said. "I'm a website ambassador for fairy tales." Since 2010, Heiner has published 10 books based on her extensive research. Her latest, The Grateful Dead, was released in April 2015.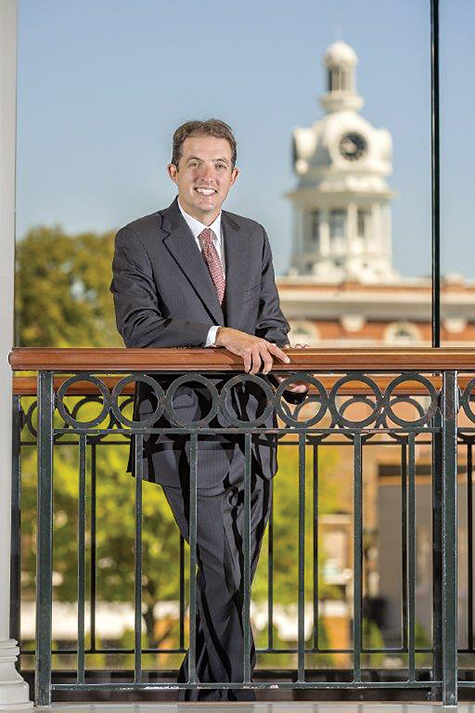 Shane McFarland
In 2014, Shane McFarland ('97), an accounting major, was elected mayor of Murfreesboro, Tennessee's fastest-growing city and the 10th-fastest-growing city in the United States, according to Governing.com. When he succeeded Murfreesboro's longtime mayor Tommy Bragg, McFarland became, at age 39, the youngest mayor in the city's history. That fact probably didn't surprise anyone who's followed his long winning streak. McFarland was president of his class at Grundy County High School and continued that trend at MTSU, becoming SGA president his junior year. Within just a few years of earning his accounting degree, he had established a side career in city government, serving on Murfreesboro's Parks and Recreation, Cultural Arts, and Planning Commissions before being elected to the city council in 2006. He kept his council seat until he was elected mayor. Professionally, McFarland launched his own construction and development company in 2008. Shane McFarland Construction, now with five employees, has made its mark in middle Tennessee with luxury homes and custom professional buildings.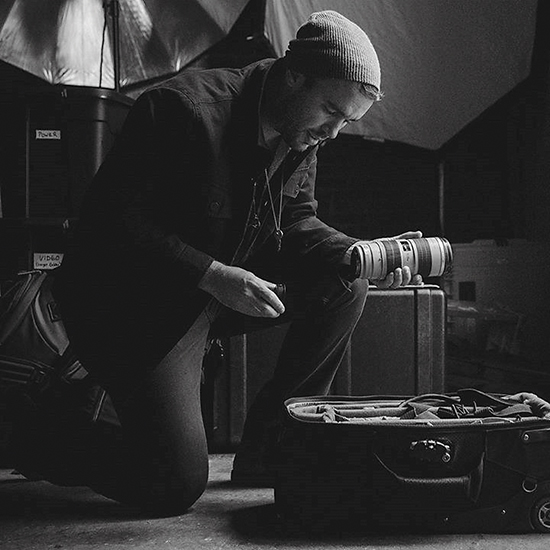 Jeremy Cowart
Celebrity photographer Jeremy Cowart ('99) was among the very few photographers selected to document Pope Francis's first visit to the United States. He visited New York City, Philadelphia, and Washington, D.C., in September 2015. Cowart has photographed many celebrities including Taylor Swift and the Kardashians, and he shot the cover of Tim Tebow's best-selling book. His list of clients includes Rolling Stone, USA Today, and Time, among others.

Chris Hefley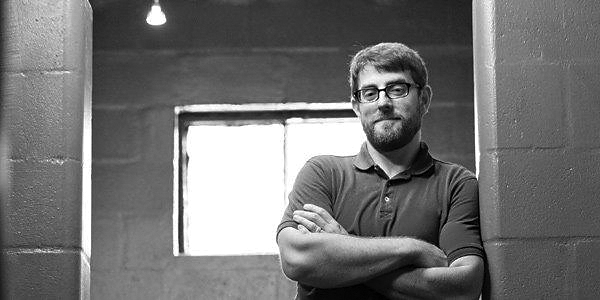 Chris Hefley ('99), cofounder and CEO of Franklin-based LeanKit, is a graduate of MTSU's Computer Science Department, the largest in the state. The self-described software developer turned entrepreneur provides software that companies use to follow the progress of their work, transforming the way people plan and manage their work, the way people collaborate, and the way that supervisors forecast, budget, and steer their organizations. Clients include Spotify, NBC Universal, Rolls-Royce, JetBlue, AOL, Geico, Monster.com, OfficeMax, DirecTV, Groupon, Nokia, and the government of Ontario, Canada, to name a few. Hefley's company employs about 100 people, following its recent acquistion of Nashville-based custom software developer Firefly Logic. With numerous MTSU alumni on staff, LeanKit served as the title sponsor for the Jan. 29–31, 2016, Hack-MT, a gathering of software developers, visual designers, programmers and computer science students from the Midstate. During Hack-MT, teams invented new Web platforms, mobile apps and electronic gadgets.

Lauren Wray Grisham
Lauren Wray Grisham ('06) simply says she "works at Antique Archaeology Nashville and sometimes I'm on TV." But by "on TV," the store manager of Antique Archaeology means she makes regular appearances on American Pickers, the smash hit program on the History Channel. The Nashville resident landed a major role on the program after Mike Wolfe, the star and creator of the show, opened Antique Archaeology in an old automotive plant in Marathon Village.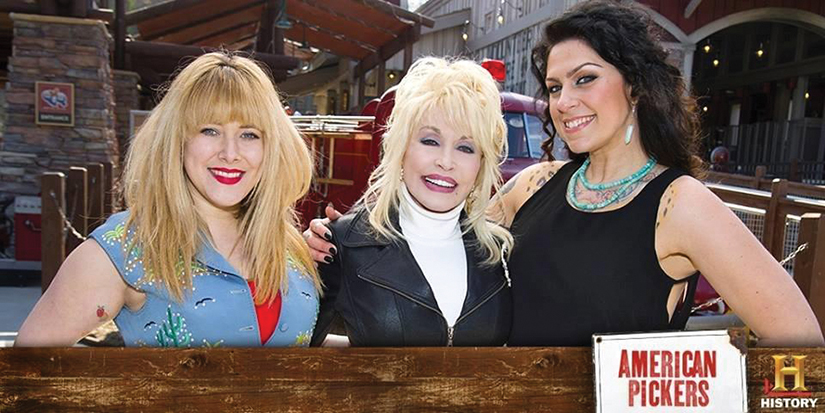 It joined the original Antique Archaeology in Le Claire, Iowa, as a focal point of the show's adventures. Wolfe's reality show enjoyed its eighth season on the air in 2015. The show follows Wolfe and fellow antique and collectible picker Frank Fritz as they travel around the U.S. buying or "picking" various items for resale from people's homes, barns, sheds, outbuildings, and other places where they have stored antiques and collectibles.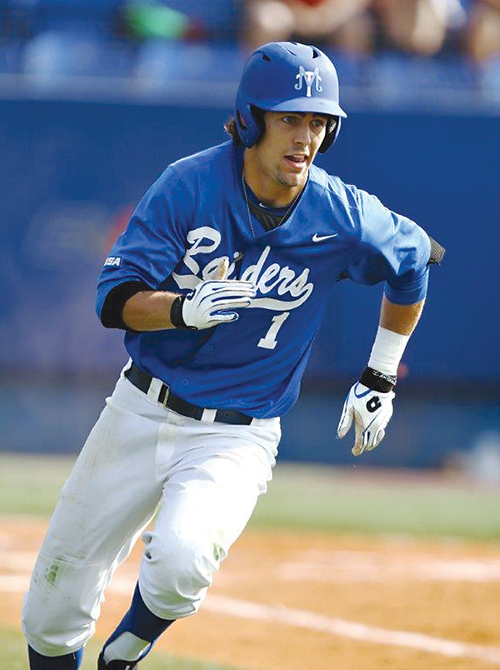 Ronnie Jebavy
Former MTSU center fielder Ronnie Jebavy was selected by the San Francisco Giants in the fifth round of the MLB First-Year Player Draft in 2015. He decided to forgo his final year of eligibility with the Blue Raiders and sign with the Giants organization. The 156th overall selection, Jebavy became the highest drafted player from MTSU since former outfielder Bryce Brentz was chosen 36th overall in 2010. With this selection, Jebavy became the 68th player ever to be drafted from MTSU. Jebavy's older brother, Ryan Stephens, who played at MTSU from 2011 to 2014, is a member of the Rockies organization. A Blue Raider has now been drafted in the top 10 rounds of the draft for two consecutive years. Pitcher Zac Curtis was selected by the Arizona Diamondbacks in the sixth round in 2014.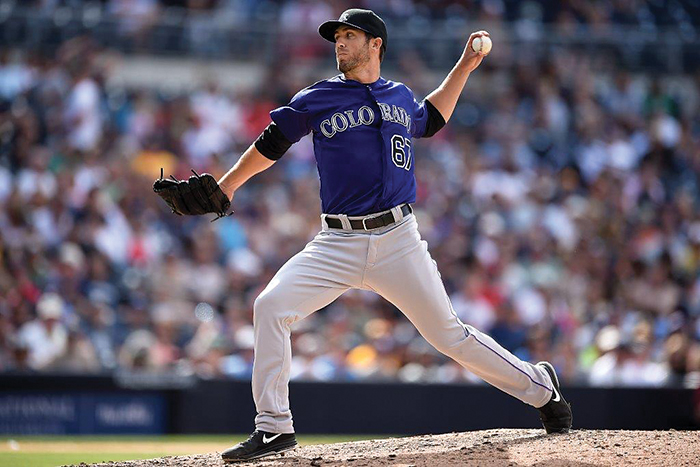 Ken Roberts
When Ken Roberts ('10) took the mound for the Colorado Rockies May 3, 2015, in San Diego's Petco Park, it had been 13 years since a former MTSU baseball player had made a pitching debut in a Major League Baseball game. Roberts was unfazed by the moment, tossing a scoreless frame. What made it even more special for Blue Raiders fans is that former MT star catcher Michael McKenry (2004–06) was behind the plate for the Rockies during Roberts's debut. In that moment, the two former MTSU standouts etched themselves into Blue Raider history as the first pair of former MTSU players ever to form an MLB battery.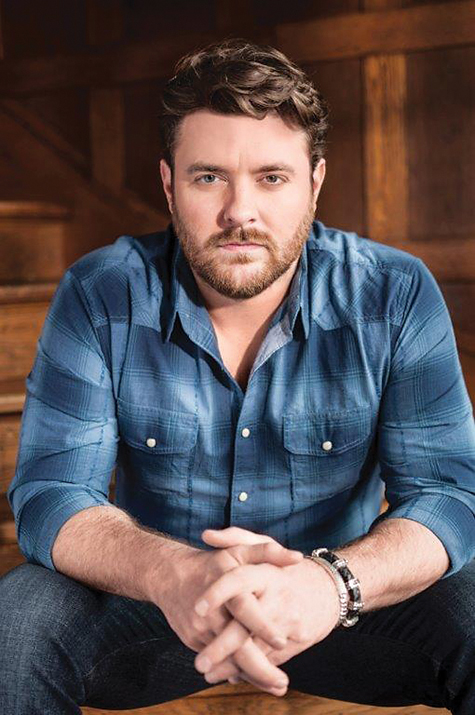 Chris Young
In fall 2015, Grammy-nominated Chris Young's smash single "I'm Comin' Over" become the fastest-selling single of his career. The title track led off his fifth studio album, released November 13. Each raced to No. 1 on Billboard's album and airplay charts. Young kicked off his "I'm Comin' Over" world tour in September 2015 in Nashville at the new Ascend Amphitheater.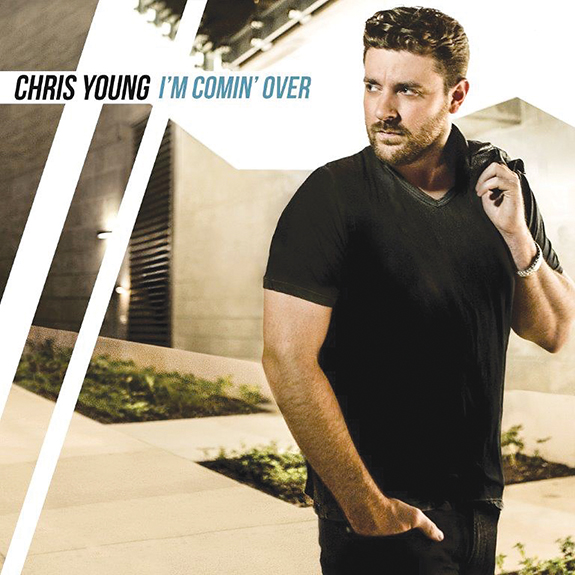 Recently named British Country Music Award International Act of the Year, Young has become a key ambassador for country music abroad, and he returned to Europe late last year, headlining nine sold-out shows in England, Germany, Ireland, Scotland, Sweden, and Switzerland. Earlier in 2015, he played to audiences in Australia, South Korea, and Japan. Young credits much of his success as a chart-topping artist to his time spent as a student at MTSU. He has also contributed to the University by giving a significant amount of his surplus musical equipment to MTSU—soundboards, cables, lighting, video, and staging—for use in on- and off-campus events.

BABY RAIDERS
Piper Rose Boehms, born May 13, 2015, to Sid ('12) and Charlotte Smith Boehms ('11) of Dickson.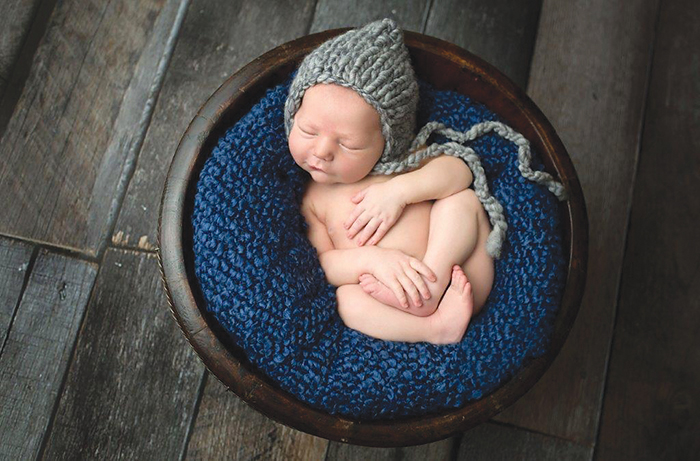 Cooper James Perry, born July 9, 2015, to Dustin and Jennifer Kennedy Perry ('07) of Portland.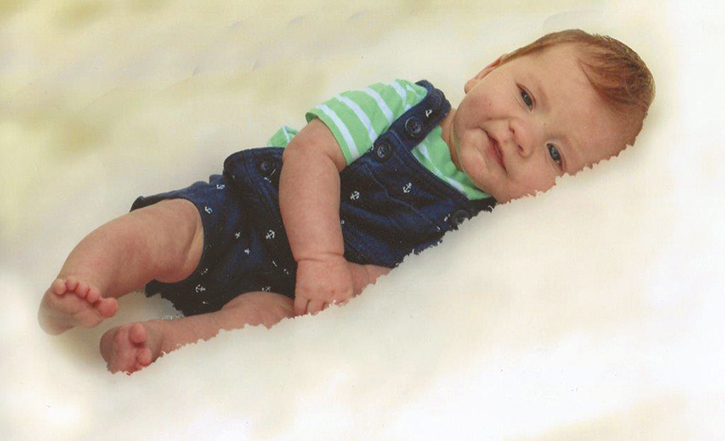 Andrew Massey Redd, born February 16, 2015, to Eric ('98) and Andrea Coates Redd ('98) of Chapel Hill.
Alaina Jane Schrader, born March 11, 2015, to Jason ('14) and Lisa Thomason Schrader ('02) of Murfreesboro.
Emmett James Starr, born May 8, 2015, to Jeffrey and Audrey Scruton Star ('05) of Dayton, Ohio.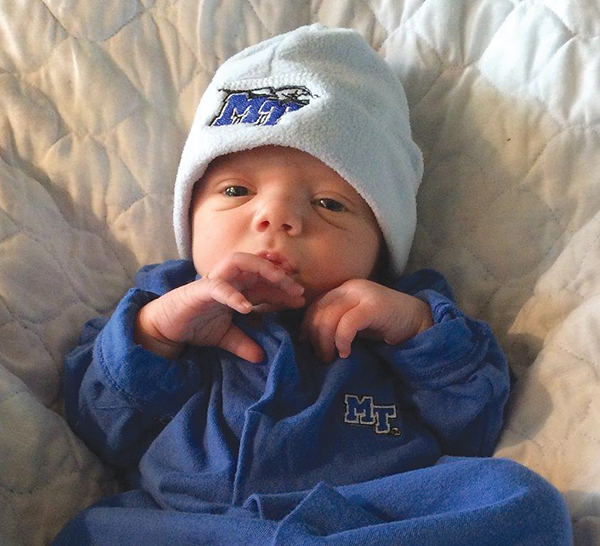 Landon Cutler Wade, born March 31, 2015, to Holly and Chris Wade ('10) of Tullahoma.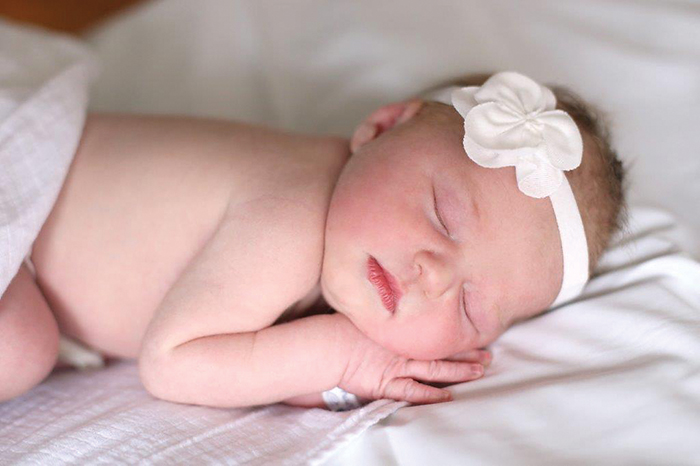 Jacquelyn Rivers Waterman, born September 24, 2015, to Douglas and Jessica Campbell Waterman ('03) of Nashville.
1960s
Kenneth Hollman ('65), Murfreesboro, retired after serving 33 years as the Tommy T. Martin Chair of Insurance at MTSU.
1970s
Trina Gross ('75), Brentwood, CEO of Acuff and Associates, a full-service employee benefit administration company headquartered in Brentwood, was appointed to the board of directors of the National Institute of Pension Administrators (NIPA), the retirement industry's trade association.
1980s
Leland Blair ('88,'90), Morgantown, W.V., was promoted to Associate Professor of Acting with the School of Theatre and Dance at West Virginia University. Lee also serves as the Area Coordinator for Performance with the School.
Bob Henry ('85), Murfreesboro, is Senior General Manager, Corporate Purchasing, M-TEK, Inc., where he is responsible for the purchasing of parts and material for all manufacturing locations in United States. M-TEK is currently building its North American corporate headquarters in Murfreesboro.
Timothy Montgomery ('87), Murfreesboro, has formed Tim Montgomery CPA PLLC, a Certified Public Accounting firm. Montgomery has 27 years of public accounting experience and is a member of the American Institute of Certified Public Accountants and Tennessee Society of Certified Public Accountants.
Col. Carolyn R. Sharpe ('82), Woodbridge, Va., retired from the U.S. Army on July 31, 2014 following 31 years of service.
Dale Tipps ('83), Murfreesboro, was appointed a judge in the Tennessee Court of Workers Compensation Claims for the Tennessee Department of Labor.
Richard Walker ('81,'84), Houston, Texas, was selected to receive the Region III John Jones Award for Outstanding Performance as a Senior Student Affairs Officer from NASPA—Student Affairs Administrators in Higher Education. He is the vice chancellor for Student Affairs and Enrollment Services for the University of Houston System and vice president for Student Affairs and Enrollment Services at the University of Houston.
1990s
Roderick Head ('99), Memphis, has been appointed to the Executive MBA Alumni Advisory Council at the University of Memphis. The Council provides business advice and expertise regarding the educational activities of the program, and provides assistance in developing and strengthening the program's relations with the external community.
Kellie Jenese Mires ('90), Lebanon, was named to the board of LoJac Holding
Companies, Inc.
2000s
Claire E. Coleman ('12), Franklin, recently exhibited her artwork at the William Benton Museum of Art at the University of Connecticut as part of The 2015 Master of Fine Arts Exhibition: A World Still in the Making. The exhibition represented the culminating experience of the MFA degree candidates in the University's School of Fine Arts. In 2015 her work was chosen for publication in Long River Review, the University of Connecticut's literary and art magazine.
Amanda Johnson ('01), Murfreesboro, joined Clark Maples Realty and Auction Company as a broker with the Parsley Team.
Jeanne Jodoin ('07), Boston, Mass., is currently a postdoctoral fellow in the Department of Biology at MIT. Jodoin earned a Ph.D. at Vanderbilt University from the Department of Cell and Developmental Biology in 2013.
Vincent Lillegard ('09), Murfreesboro, is an associate with the law firm Bass, Berry and Sims PLC in Nashville where he focuses on real-estate acquisitions and dispositions.
Patience Long ('01), Murfreesboro, is the new executive director for the Center for the Arts in Murfreesboro.
Michael Shirley ('06), Murfreesboro, recently started a new career as the one of the agriculture teachers at Riverdale High School following eight years with Tennessee Extension.
Audrey Scruton Starr ('05), Dayton Ohio, is associate director of communications at the University of Dayton and has been named president-elect of the Junior League of Dayton for 2015–16.
Jeffrey Syracuse ('01), Nashville, was elected to Metro Council 15th District for the Metropolitan Government of Nashville-Davidson County.
2010s
Robert Hanlin ('11), Nashville, is a personal banker associate for Fifth Third Bank at its Nippers Corner location. He was previously employed at Loan Depot as a senior mortgage banker.
Nival Macid ('13), Nashville, joined Fifth Third Bank as a personal banker associate. He previously served as a sales coordinator for Hutton Hotel.
Brock Patterson ('10,'12), Murfreesboro, is the new director of social media
and marketing at Ford of Murfreesboro.
Jonathan Radford ('13), Huntsville, joined the WAFF 48 news team as a general assignment reporter. He previously worked in Bowling Green, Ky., as a morning anchor for the local NBC affiliate.
Loren Safdie ('12), Nashville, was hired by Junior Achievement of Middle Tennessee as manager of BizTown, facilitating hands-on learning for more than 9,000 Middle Tennessee students as they learn the fundamentals of financial literacy and citizenship. Safdie is also a Reading is Fundamental volunteer reader with Book'em.
Kaley Shepherd ('15), Dunlap, joined the AmeriCorps National Civilian Community Corps to perform 10 months of national service. She is currently
serving in Maynard, Mass., at the FEMA Region 1 Regional Response Coordination Center and is working to provide both technical and research support to a variety of tasks at the response office. She will graduate with the rest of the Southern Region's 22nd FEMA Corps Class in April 2016.
In Memoriam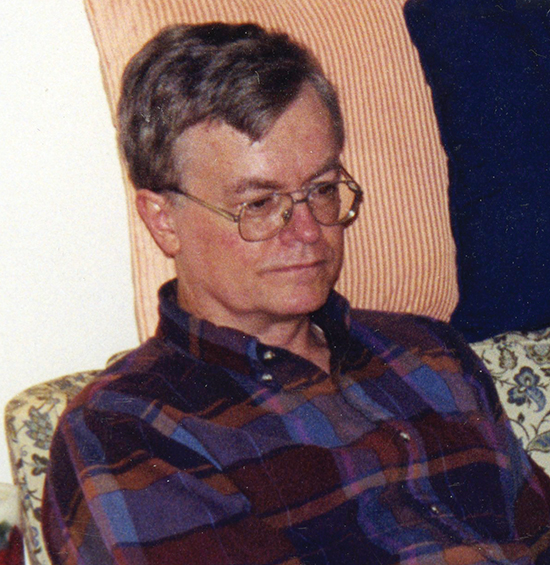 Tim Weatherly ('74), Nashville, September 21, 2015
Weatherly was a tremendous Blue Raider fan, a season ticket holder, and attended football and basketball games for 40+ years. He faithfully contributed to the BRAA for 25 years, and was recently recognized for his support of Blue Raiders athletics. A Hillwood High graduate, Weatherly studied Business at MTSU, worked for The Tennessean, Franklin Industries, and Dell computer, and was a member at Christ Church in Nashville.
1940s
Kate Miles Higgins ('42), Madison, Alabama, May 17, 2015
Virginia Locke Isaacson ('49, '82), Jonesboro, Ark., August 31, 2015
Evelyn Mitchell ('41), La Vergne, August 5, 2015
Evelyn Broyles Murray ('46), Quincy, Ill., June 10, 2015
1950s
James Anderson ('56), Red Bay, Ala., June 10, 2015
James Andrews ('59), Lebanon, July 6, 2015
Jerolyn Cashion Bennett ('52), Tullahoma, September 6, 2015
John Browder ('54), Knoxville, June 17, 2015
Robert Crigger ('57), Nolensville, July 11, 2015
Jack Curtis ('56), Brentwood, August 12, 2015
Ralph Fleming ('50), Nashville, May 11, 2015
Irene Estes Frisbee ('52), Cleveland, September 26, 2015
Max Gurley ('59), Tampa, Fla., May 15, 2015
Wilma Jeanne Horton ('58, '86), Tullahoma, July 2, 2015
Marvin Jinnette ('58, '68), Loudon, May 17, 2015
Elaine Milligan Johnson ('53), Jackson, Ga., September 24, 2015
Lila Neal Ligon ('57), Chattanooga, February 23, 2015
William Locke ('57), Fort Pierce, Fla., April 21, 2015
Mike Mayers ('57), Sparta, March 5, 2014
Nancy Jones McNabb ('51, '66), Murfreesboro, September 13, 2015
Fred Newton ('55, '56), Clarksville, October 3, 2015
Harold Ray ('57), Hixson, May 7, 2015
William "Joe" Vann ('50), Flintville, July 3, 2015
Betty Jean Wilkinson Van Hook ('54), Madison, February 23, 2015
1960s
Ruth Mitchell Baskin ('64), Manchester, June 16, 2015
Paula Moore Brown ('63), Spartanburg, S.C., September 12, 2015
Mary Gentry Ford ('68), Maryville, August 4, 2015
Joseph Geldbaugh ('69), Newalla, Okla., February 23, 2015
Lucy Baskin Hollis ('65), Tullahoma, August 6, 2015
Gene McCall ('62), Murfreesboro, June 24, 2015
Nelly McClure Blankenship ('69, '79), Murfreesboro, June 5, 2015
Jimmy Cann ('69), Louisville, Ky., May 21, 2015
James K. Clark ('63), Damariscotta, Maine, May 24, 2015
Robert Crowder ('65, '71), Murfreesboro, October 3, 2015
Robert Deaton ('68), Murfreesboro, May 16, 2015
Jerry Elkins ('66), Woodbury, August 29, 2015
Bettye Dye Glover ('63), Portland, June 15, 2015
Charles Gupton, Jr., ('64), Nashville, May 18, 2015
Hugh Hooper ('64, '73), Milton, May 28, 2015
James Langston ('64), Franklin, July 24, 2015
Catherine Walton Latham ('66), Columbia, September 9, 2015
Reginald "Reggie" Law ('62, '63), Cleveland, June 22, 2015
Dean Lewis ('69), Unionville, May 29, 2015
Howard "Pat" Murchison ('66), Soddy Daisy, June 30, 2015
Joyce Allen Payne ('66, '72), Tullahoma, June 1, 2015
Dortha Ragsdale ('60), Antioch, August 4, 2015
Jerry Robinson ('66), Casper, Wy., August 6, 2015
Austin Smith, Jr., (68), Nashville, July 5, 2015
Helen Willis Sullivan ('61), Manchester, August 31, 2015
James Turner, Jr., ('65), Shelbyville, August 28, 2015
Cary Thompson ('67), Murfreesboro, May 27, 2015
George Waldron, III, ('67), Murfreesboro, September 22, 2015
1970s
Phyllis Ezell Alford ('74), Murfreesboro, August 14, 2015
Ruth Dale Goldsby Brown ('72), Nashville, June 16, 2015
Jamie Miller Burroughs ('75), Hermitage, August 23, 2015
Donna Carroll ('72), Chattanooga, July 16, 2015
Jimmy Davis ('78), Murfreesboro, May 20, 2015
John "Lou" Griffin, Sr., ('73), Dallas, Texas, May 5, 2015
Mack Hannah ('71,'74), Atlanta, Ga., August 20, 2015
Norman Henson ('70), Chapel Hill, July 17, 2015
Rhonda Holton ('75, '83), Chapel Hill, September 10, 2015
Jack Huffman ('76), Cumberland Furnace, July 20, 2015
Nancy Womack McGregor ('72), McMinnville, September 1, 2015
Dr. Robert Neilson ('79), Mangilao, Guam, June 5, 2015
Sammie Nicely ('76), Atlanta, Ga., May 23, 2015
Jeannette Baker Rolater ('70), Murfreesboro, July 28, 2015
Carol Ann Smith-Sanders ('75), Opelika, Ala., December 28, 2014
Jo Anne Sanders ('76), Suwanee, Ga., June 25, 2015
Dr. Carol Smith-Sanders ('75), Opelika, Ala., December 28, 2014
Iris Starks Stigall ('70), Chattanooga, August 14, 2015
Joy Powell Smith ('76), Murfreesboro, August 9, 2015
William Turney ('72), Schaumburg, Ill., July 12, 2015
Theresa Turner Sellers ('79), Murfreesboro, July 15, 2015
Louella O'Neal White ('71), Chickamauga, Ga., June 20, 2015
Nancy White ('70), Old Hickory, September 23, 2015
1980s
Denise Orren Campbell ('80), Conyers, Georgia, June 23, 2015
Lucretia Carter ('82), Soldotna, Arkansas, May 20, 2015
Nanette Noffsinger Crowell ('80), Nolensville, June 8, 2015
Virginia Stringham Greene Conn ('86), Cedar Hill, June 2, 2015
Charles Gammon ('80), Washington, DC, April 30, 2015
Billy Hamilton ('81), Lebanon, August 18, 2015
Nollie Sharp Jenne ('82), Murfreesboro, August 4, 2015
Sherrill Kilgore ('81), Charlotte, September 24, 2015
Frederick Milligan, Jr., ('81), Nashville, May 5, 2015
John "Chris" Shofner, Jr., ('82), Shelbyville, June 19, 2015
Henry "Hank" Siress ('82), Panama City, Florida, July 31, 2015
1990s
Michael L. Heath ('93), Murfreesboro, October 20, 2015.
Robert Frierson ('96), Spring Hill, May 12, 2015
Monique Hamann ('98), Lewiston, Maine, September 18, 2015
Kimberly Martinez Littlejohn ('96, '97), Kingston Springs, July 20, 2015
Michael Peters ('91), Murfreesboro, June 8, 2015
Janice Strong ('90), Murfreesboro, July 11, 2015
Michael Tevrucht ('92), Estill Springs, August 2, 2015
Patricia Weber ('99), Teutopolis, Ill., September 17, 2015
William West ('98), Greeneville, May 1, 2015
2000s
Gabriel Benson ('07), Knoxville, August 26, 2015
Amanda Newell Childress ('09), Nashville, August 14, 2015
Mary "Chris" Iverson Handy ('03), Columbia, September 8, 2015
Keith Scott ('08), McMinnville, April 25, 2015
2010s
David Armstrong ('13), Murfreesboro, July 26, 2015
Charles Gabbard ('14), Christiana, June 14, 2015
Antonio Hill ('11), Portsmouth, Va., September 27, 2015
LaSjhondra Landtroop ('10), Murfreesboro, September 30, 2015
---