Beyond Blue – MTSU recognizes successful alumni
---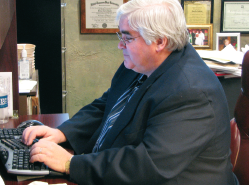 Charlie Hughes ('71), executive director of the Chattanooga Community Kitchen and a former football coach, has been described by Chattanooga's Times Free Press as "Knute Rockne for Team Homeless," who inspires those he serves to get "back onto life's gridiron—even when they've given up hope of completing their much needed, miraculous Hail Mary." Hughes began working for the kitchen in 1989 as a case manager and became director in 2000.
In 2011, O'Dwyer's  ranked Nashville based health care public affairs firm Jarrard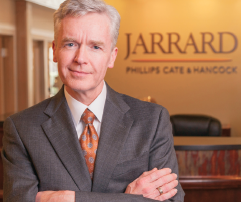 Phillips Cate & Hancock the 14th-fastest-growing independent public affairs firm in the nation and the fastest-growing in Tennessee for the second year running. President and CEO David Jarrard ('85)  has led communications campaigns for hospitals and health care companies throughout the country over the last 16 years. Before starting his own firm, Jarrard was president of the Ingram Group, vice president of communications for Whittle Communications Inc., and a partner at McNeely Pigott & Fox Public Relations. He began his career as a reporter for The Tennessean.

Keel Hunt ('71) has written a new book, Coup (Vanderbilt University Press), a behind-the-scenes story of the downfall of former Tennessee governor Ray Blanton. A former city editor at The Tennessean, Hunt was a key member of then-gubernatorial candidate Lamar Alexander's campaign staff and later was Alexander's special assistant. Hunt, who has a master's from Medill School of Journalism at Northwestern University and also attended the Kennedy School of Government at Harvard, later became a strategy consultant for businesses including HCA and Pilot Oil Corp. He later served as staff director of the Nashville Area Chamber of Commerce, leading the planning for the Partnership 2000 economic development initiative. In 1993, Hunt established his own public affairs consulting business (The Strategy Group) and has since worked for institutions including Ingram Industries, the Frist Foundation, and the Country Music Hall of Fame and Museum.
---
1950s
Gale Prince ('57), Murfreesboro, was inducted into the Tennessee Lions Club Hall of Fame.
1960s
The Nashville Pro Bono Program, a joint venture of the Legal Aid Society and Nashville Bar Association, honored Perry Happell ('65) with the Volunteer of the Year Award for 2012, a year in which Happell represented 19 clients referred to him by the Nashville Pro Bono Program. A founding partner in the Nashville law firm of Blackburn, McCune, Happell & Zenner, he practices law in the areas of bankruptcy and Social Security disability.
Anthony Dudley ('11) is one of the latest success stories to emerge from MTSU's graduate sports management program, directed by Dr. Colby Jubenville. Dudley earned a degree from Florida State University, but two years after graduation, he felt he was at a standstill in his professional career and enrolled at MTSU. In 2011, upon graduation with a master's, Dudley was hired by the Nashville Sports Council as marketing and development manager of the council and the Franklin American Mortgage Music City Bowl.
Catrice James ('11), Nashville, has joined the Brentwood office of Lattimore, Black, Morgan & Cain.
Phonethida "Tiffany" Sirikoun ('11), Smyrna, was promoted to operations project manager for the concrete manufacturer and aggregate supplier Chaney Enterprises.
November "Nova" Ford ('12), Nashville, is co-owner of Creative Capers, a copyediting/proofreading service. Ford also cowrote the award-winning short story One Afternoon in the House of Numb, which originally appeared in Collage and is included in the recently published Attachment: Four Stories of Love and Loss (Spearhead Press). She designed the cover for that book and also for Ice on the Wing: Essays on Life and Other Difficult Situations.
Elliot C. Malone ('12), Mosheim, completed U.S. Navy basic training at Recruit Training Command, Great Lakes, Ill.
---

Hershel "Pat" Wall ('57)  Chancellor Emeritus at the University of Tennessee Health Science Center (UTHSC) College of Medicine in Memphis. Wall has been special assistant to the UTHSC chancellor and special assistant to the university's president, focusing on fundraising, capital development, and alumni relations. A longtime UTHSC faculty member and administrator, Wall has also served as UTHSC chancellor, interim dean for the UT College of Medicine, associate dean for admissions and student affairs, and division chief of General Pediatrics. An endowed student scholarship fund has recently been created at the school in his honor.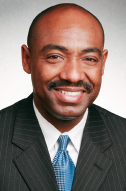 Ronald Roberts ('84, '91) has been promoted to president and CEO of DVL Public Relations & Advertising, one of the largest and best-known public relations and advertising agencies in the Southeast. Roberts joined DVL in 1992 following stints at the Nashville Network and MTSU. He is on the boards of Citizens Bank & Trust, the Nashville Sports Council, Second Harvest Food Bank, Nashville Downtown Rotary Club, Nashville Downtown Partnership, and 100 Black Men of Middle Tennessee.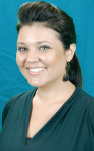 A former producer at NewsChannel 5 who spent 14 years in the news business, Jamie Berry ('98)  found her dream job last year as the new public relations and communications manager for Goodwill Industries of Middle Tennessee.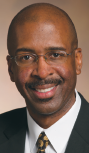 Rodney Bennett Rodney Bennett ('90, '92, '93) has become the 10th president of the University of Southern Mississippi in Hattiesburg. The appointment makes Bennett the first African American to lead the university or any of the state's historically white institutions of higher learning. Bennett most recently served as vice president of student affairs at the University of Georgia.
Steve Graham ('92) was an all-conference athlete on the MTSU golf team.

From 1994 into 1997, Graham played professional golf on several of the smaller U.S. tours. These days, he's general manager and director of golf (and one of the owners, including Champions Tour player Kirk Triplett) of Champions Run golf course in Rockvale, Tenn., which has a state-of-the-art practice and training center that MTSU golfers use to keep their skills sharp during the winter months.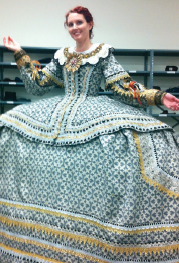 Jennifer Stone Shaw ('01), a textiles, merchandising, and design major is an assistant draper in the costume shop of the Los Angeles Opera, working with general director Placido Domingo. The company hires top-notch designers from around the world, and Shaw's job is to help turn their designs into garments in which artists can perform. Shaw is shown here in one of the dresses she helped create.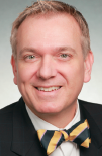 A. J. Busé ('85, '97) has been named to the slate of officers for the American Advertising Federation Council of Governors, a national-level leadership position with the AAF. Busé previously served as governor of the AAF's District 7, comprising 23 local advertising clubs across the South. He started his own advertising and public relations business, Brand New Day, in 1997.
Meagan Flippin ('07, '09) was promoted from senior director to president and CEO of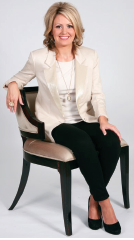 the United Way of Rutherford and Cannon Counties following a nationwide search. Past president of Murfreesboro Young Professionals and past chair of the Rutherford County Chamber of Commerce's Diplomat Program, Flippin is also active with the Junior League of Murfreesboro and the Blue Raider Athletic Association. She earned her bachelor's with a concentration in advertising and public relations and her master's in professional studies in strategic leadership from MTSU. Before joining United Way in 2009, she worked for the Musicians Hall of Fame and Museum in Nashville and for MTSU.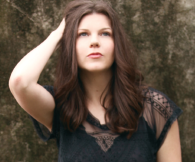 Nashville singer-songwriter Jessica Campbell ('03, '05 ) released her second album, The Anchor & The Sail , in April. Fellow MTSU alum Dave Barnes (Grammy-nominated for "God Gave Me You") contributed vocals to the album. Last year, Campbell signed a worldwide copublishing agreement with Franklin-based MWS Group, owned by artist Michael W. Smith.
You might say Skye Medley ('06, '09)  travels with a fast crowd. Medley is a

production manager assistant for ESPN's NASCAR coverage team who travels from race to race doing logistical planning, coordinating interview times with other networks, and seeing that producers and announcers have what they need for the broadcasts. A Mass Communications major who concentrated in electronic media journalism, Medley has also worked the Liberty Bowl, the Music City Bowl, the Winter X Games, and NFL Monday Night Football.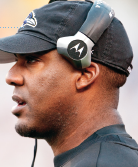 Jason Brooks ('06) was recently hired as defensive secondary coach for the Florida International University Panthers after spending the previous four seasons with the Super Bowl XLVII champion Baltimore Ravens, most recently as offensive quality control assistant.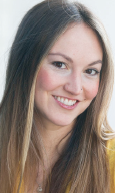 Evyn Mustoe ('07) is creative manager at ASCAP Nashville. The nonprofit American Society of Composers, Authors, and Publishers is one of three performance rights organizations that work to protect the songwriter copyrights of its members by monitoring public performances of music (broadcast or live) and compensating them accordingly. Mustoe's focus at ASCAP is on the growing pop/rock scene in Nashville and the Southeast.

Two former Blue Raider football players are coaches for the University of North Carolina football team. Walt Bell ('05, '06)  is tight ends coach, and his brother, Luke Paschall ('06, '07), is assistant coach for special teams. MTSU plays at UNC on Sept. 7, 2013.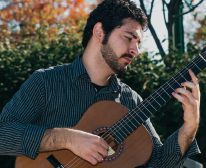 Among the latest major guitar competitions won by Romanian guitarist Silviu Ciulei ('08)  was the open division of the third annual Indiana International Guitar Festival and Competition, held by the prestigious Indiana University Jacobs School of Music in 2012. Ciulei, who studied guitar at MTSU with William Yelverton, has since graduated with a master's in guitar performance from Florida State University, where he is now teaching and working on a doctoral degree.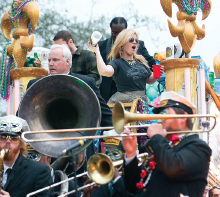 Chet Overall ('09) leads the Lagniappe Brass Band, based in New Orleans, which was chosen to be on the king float in the 2012 Endymion Mardi Gras parade, ferrying music superstar Kelly Clarkson (pictured here with Chet playing saxophone).
---
1970s
Pettus Read ('70), Rockvale, received the Outstanding Commitment to Tennessee Agriculture Award by the House Agriculture and Natural Resources Committee  He was also recognized with a joint House resolution for his many years of covering and promoting rural life in Tennessee.
Gary ('72) and Terry Moore Davenport ('72), Sacramento, Calif., are now with Beijing Church of Christ in Beijing, China.
Kenneth Honeycutt ('76), Murfreesboro, is retiring after 34 years with the Murfreesboro Fire and Rescue Department.
Elizabeth Farrar Hord ('76, '82), Murfreesboro, was the honoree at the MTMC Foundation Power of Pink's inaugural Wine Around the Square event on Sept. 21, 2012.
Wayne Shanks ('76), Cookeville, is retiring after 36 years of teaching administration to spend more time with his other passion: his family.
Russell Neal Sr., ('77), Mt. Juliet, was promoted to assurance senior manager for the Nashville firm of Decosimo Certified Public Accountants in October 2012.
Guy Wilson ('77), Greenville, N.C., is chief financial officer for Shalag US, a wholly owned subsidiary of Shalag Industries, a publicly traded Israeli corporation.
Edward Arning ('78), Murfreesboro, is the new director of Printing Services at MTSU. He will be responsible for expanding Printing Services' offerings, which will include a new retail site in the Student Union Building.
Denice Rucker ('78), Murfreesboro, retired from State Farm after 27 years.
Penny Baker ('79), Clinton, retired from the Anderson County Sheriff's Department after 32 years.
Kimberly Shadwick Savona ('79) is general manager of the Mall at Green Hills, Nashville's premier upscale retail destination. Savona has spent the past 24 years with Michigan-based Taubman Centers, which owns and/or operates 27 premium shopping centers nationwide.
1980s
Don Embry ('80, '88), Shelbyville, was named superintendent of schools for the Bedford County School District.
Kina (Steed) Mallard ('81) was promoted from vice president of academic affairs to executive vice president at Carson-Newman University in Jefferson City, where she also serves as provost.
Rob Mitchell ('82), Murfreesboro, was elected property assessor of Rutherford County in August 2012.
Phil Williams ('85), Nashville, an investigative reporter for WTVF-TV, was among 20 recent initiates inducted into Omicron Delta Kappa Honor Society.
Tonya Cherry ('87), senior manager in the Nashville office of accounting firm Rodefer Moss, is a Court Appointed Special Advocate in Wilson County. Volunteer advocates are assigned to juvenile abuse cases and work to expedite them through the judicial system while providing continuity and support for children. So far, Cherry has helped seven children from five families.
Molly Glover ('88), Memphis, joined the law firm of Burch, Porter & Johnson in Memphis. She was recently listed by the Tennessee Supreme Court as a Rule 31 mediator and was selected by her peers as a Mid-South Super Lawyer in 2012.
Raymond Pryor ('88), Wartrace, was recognized by the Webb School Parents Association with the 2012 WSPA Faculty Enrichment Award. He is director of technology and a computer teacher at the Webb School.
1990s
Jonathan Cooke ('90), Brentwood, is a certified public accountant and a partner in tax services with Lattimore, Black Morgan & Cain.
Shalynn G. Ford Womack ('90), Nashville, had two books published recently—Ice on the Wing: Essays on Life and Other Difficult Situations (nonfiction) and Attachment: Four Stories of Love and Loss (fiction).
Brian Byrd ('91, '96), Murfreesboro, is the new chief financial officer for Roscoe Brown Inc., a 73-year-old HVAC company with operations throughout middle Tennessee.
Christopher Whaley ('91), Harriman, is president of Roane State Community College.
Lynn Baxter ('92), Ooltewah, was named 2012 Elementary School Teacher of the Year by the Tennessee Association for Health, Physical Education, Recreation, and Dance.
Melanie Hamilton Baldwin ('93), Memphis, was part of a collectively written book (along with a group of 22 other parents) called The Thinking Mom's Revolution— Autism Beyond the Spectrum: Inspiring True Stories from Parents Fighting to Rescue Their Children.
Paul Burris ('93), Franklin, is a certified public accountant and a partner in LBMC Outsourcing Services Division/Tax Services.
Mary Rickman Dayton ('93, '06), Smyrna, has been named head coach of the volleyball team at Stewarts Creek High School. She will also teach physical education.
Kelly Rollins ('93), Murfreesboro, was awarded the National Medallion of Honor by the Boys & Girls Clubs of America for his support and devoted service.
Tim Henderson ('95) is the new executive director for Humanities Tennessee, the state-based program of the National Endowment for the Humanities that operates the Southern Festival of Books. Henderson, who earned master's degrees in English and information science from MTSU, previously served as director of operations.
Gregory Milnar ('95), Franklin, has been promoted to chief financial officer at Milnar Organ Company. Greg is an affiliate broker with Forest Hills Realtors in Nashville.
Virginia K. "Ginger" Johnson ('96), Nashville, was named a partner with Seigenthaler Public Relations Inc., an award-winning communications firm with offices in Nashville, New York, and Chicago.
Donovan Sargent ('96), College Grove, has joined LBMC Technologies as a network system engineer in its Brentwood office.
Bobby Bosko Grubic ('99), Marina del Rey, Calif., produced and directed a short film, Change to Spare, written by Michael Dorazio. The film was selected from among 300 entries as one of the 10 best at the 2nd Annual Debra Hill/2012 Producers Guild of America Weekend Shorts Awards held in association with New Filmmakers in Los Angeles.
2000s
Barret Albritton ('00), Signal Mountain, attorney for Leitner, Williams, Dooley and Napolitan was named Young Attorney of the Year by the Chattanooga Bar Association.
Angie Teaque Grissom ('00), Franklin, has been promoted to president of the Rainmaker Companies. She will oversee the firm's alliances, consulting, and training services.
Helen Blankenship ('01, '04), Murfreesboro, was elected to the Rutherford County School Board.
Torian Hodges-Finch ('01), Antioch, a sixth-grade teacher at Smyrna Middle School, is president of the Rutherford Education Association.
Delvecchio Rankins ('03), Hartsville, has joined First Freedom Bank as a customer service representative in the Lebanon office.
Stewart Aaron Carlton ('05), Eagleville, worked as a political/economic officer at the U.S. embassy in Kampala, Uganda, from August 2010 until August 2012 and as a reporting officer and advisor at the U.S. Mission to the United Nations in New York City until December 2012. He is now training at the George P. Schultz Foreign Affairs Institute in Arlington, Va., preparing for his next assignment as a consular officer in Caracas, Venezuela.
Keosha Thomas ('06), Antioch, is a celebrity/entertainer journalist for the online publication Examiner.com. She is a publicist for Grammy Award–winning Torrance Esmond ('03).
Mark Bell ('08), Talbott, a professional journalist, won his second Malcolm Law Investigative Reporting Award from the Associated Press.
Matthew Swafford ('08, '10), Nashville, was promoted to audit senior in the audit practice at Deloitte & Touche.
Kevin Kanaskie ('09), Boalsburg, Penn., is the new head coach of boys basketball at Ottumwa High School in Ottumwa, Ill.
Kyle Mahoney ('10), Clarksville, graduated from the Joint Specialized Undergraduate Pilot Training Program, Vance AFB, on June 29, 2012. He is continuing on to pilot B-52s at Barksdale AFB in Barksdale, La.
Michael Bolton ('11), Smyrna, is now a tax department staff member in the Brentwood office of Lattimore, Black, Morgan & Cain.
---