Dating in college is an extremely controversial subject for incoming students. Is the financial burden too much during one of the most expensive times of your life? Would it be too distracting to be in a relationship when hours are needed for studying and homework? At the same time, isn't now the perfect time to have someone by your side, going through the same semester struggles?
Fear not, brothers and sisters in love, for it is possible to balance your academics, your wallet, and your sanity!
Food is the language of collegiate love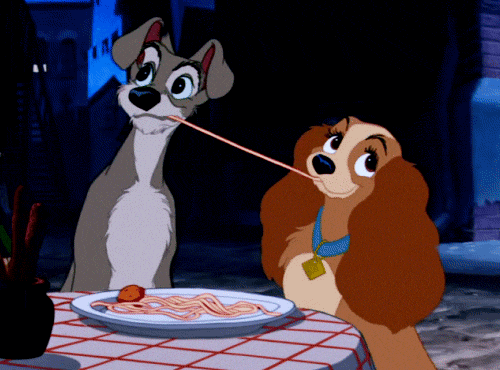 It doesn't have to be a steak dinner, either. Food is food, and without food, you have no relationship. Your personality may be dazzling and your looks flawless, but you are a mere mortal and are not enough on your own to sustain a healthy relationship.
Going to eat any type of food is a date in itself. It presents the perfect opportunity for good conversation. It doesn't matter if you're eating pasta by candlelight or fast food in the car by streetlight, you'll find romance in every meal.
As college students, we are adept at finding both the best deals on food and finding restaurants or stores that offer a student discount. Even if you only get 10-15% off your meal, the change adds up. Staying on the hunt for discounts allows you to diversify your dates and get a taste of what Murfreesboro has to offer.
For example, Slick Pig BBQ offers $1.50 pulled pork sandwiches every Tuesday while Chuy's Tex-Mex has a free nacho bar on weekdays from 4:00 PM to 7:00 PM! In addition to these types of specials, fast food joints often offer ridiculous deals to commemorate the endless streams of "National _____ Days."
If you can keep up with every deal in town, you'll be able to save a couple bucks and go on dates more often.
Campus dates: Not so lame after all
We know that MTSU provides amazing resources for students that encourage intellectual growth. Honestly though, college is so much more than intellectual growth. It's about exploring yourself and embracing new experiences!  The school also provides resources for networking, socializing, and… dating? Believe it or not, the countless concerts, sports games, and other special events create perfect date opportunities.
Need to post a new couple photo to the ol' Instagram? Get a nice picture in front of The Horseshoe while tailgating or with Lightning in Murphy Center. Supporting our sports teams not only translates well to a cute picture, but can be a ton of fun for socializing!
Want to dress up and go to the symphony or theatre but don't have the cash? All performances put on by MTSU are free to students. Our Arts department puts on professional-quality musical performances, theatrical spectacles, and beautiful art exhibitions throughout the year. Dust off that suit and tie or black dress and get some culture in your life! Here is a calendar with every scheduled performance.
Finally, of course, is the reliable study date. You won't be maintaining your grades if you're going on cool dates I've recommended all the time!  Buy your significant other a Starbucks drink and snack, and settle down at a desk in the Library for a few hours. While it may not be the most glamorous of dates, you can keep each other on track and quiz each other before your respective big tests.
A little effort goes a long way
I hate to say it, y'all – this guide isn't a one-way golden ticket to a successful relationships. I'm not a miracle worker; love requires a little bit out of you, too. Especially in the case of gifts, you need to be prepared to put serious effort into your relationship. If you are on this kind of budget, you can't live out those ridiculous Instagram fantasies of overpriced makeup kits and expensive electronics (seriously… how? Many of them don't even have jobs!). However, the effort will definitely show and the gifts will likely be valued higher than any trip to the mall.
When coming up with the perfect gift, it's important to have been paying attention to what you think your significant other would value. Some timeless favorites include scrapbooking your favorite memories together, cooking a delicious homemade meal, or going on a day trip to explore somewhere together. No matter what you decide to get, make sure you're taking into account what they have going on in their life and try to make or give something that would mean a lot to them.
Effort is truly the key to a solid relationship. You don't need to do anything overly special, just show that you genuinely care about someone however you can. Because you don't have the extra cash to throw around, this is the perfect time to show off that effort and display your romantic side. If it doesn't work out, no worries. There are over 20,000 other students on campus, or should we say… 20,000 fish in our #trueBLUE sea?
---
Featured photo by Jessica Riley Warren.
---