Introducing the 2012–2013 class of Distinguished Alumni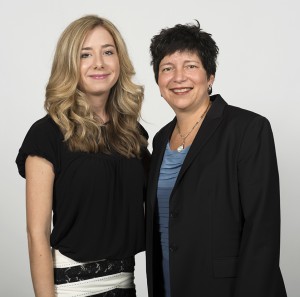 Many MTSU alumni bring the University recognition and prestige through their innovative work and loyal support. Each year since 1960, MTSU's Alumni Association has recognized accomplished alumni with the association's highest honor—the Distinguished Alumni Award. Younger alumni who are making a positive impact in the world are eligible for the Young Alumni Achievement Award.
This year's honorees include a product safety innovator, a former Lady Raider turned high-powered Nashville attorney, and a children's education researcher. Each is well deserving of the honor, and their personal stories don't make for a bad read, either.
Distinguished Alumni, Service to the Community
Maria Salas '85 (B.S. Mass Communication)
Maria Salas is a former Lady Raiders basketball player who now, along with owning her own bankruptcy law firm in Nashville, devotes a large part of her time to community service. She has served or is currently serving on the boards of Nashville Cares, the Human Rights Campaign, and the Nashville Bar Association. She is a founding member of the Stonewall Bar Association and is a member of the Mid-South Commercial Law Institute and the Tennessee Lawyer's Association for Women. She has received many volunteer awards, has been named "Best of the Bar" by the Nashville Business Journal, and is an alumna of Leadership Nashville.
Distinguished Alumni, Professional Achievement
Larry Needham '68 (B.S. Chemistry)
For over 34 years, Larry Needham was employed by the Centers for Disease Control and Prevention (CDC) in Atlanta, where he served as chief of the organic analytical toxicology branch. He devoted much of his time to the development of methods for assessing human exposure to a variety of environmental toxicants and was considered to be one of the preeminent human exposure assessment experts in the field. His two most prominent works were (1) demonstrating that leaded gasoline was a major contributor to blood lead, which prompted the EPA to remove lead from gasoline, and (2) producing data that prompted the FDA to remove the reproductive toxicant BPA from food packaging containers, baby pacifiers, and bottles. He produced over 350 peer-reviewed publications and gave over 200 presentations internationally. Needham passed away in October 2010.
Young Alumni Achievement Award
Deanna Meador '04 (B.S. Interdisciplinary Studies)
Deanna Meador is a research coordinator at Vanderbilt's Peabody Research Institute. She is coordinating two multimillion dollar, grant-funded research projects focusing on self-regulation in children. One of her most recent accomplishments was developing a paperless data collection system that has saved over 68,000 pieces of paper, months of data entry, and thousands of dollars on one research project alone. The system is being piloted by PRI, and she is presenting it to representatives of the Institute of Education Services.
---