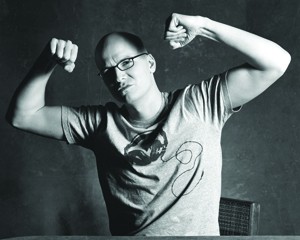 Pennsylvania-born Luke Laird ('01), started writing music as a kid.  But it wasn't until after graduating from MTSU and landing his first job as an assistant tour manager for Brooks and Dunn that Laird began to truly pursue a career as a songwriter in the music industry.
In 2007, Laird went to the head of the class of Nashville songwriters when he penned three songs on Carrie Underwood's album Carnival Ride, including number one Billboard singles "So Small" and "Last Name."  "Hillbilly Bone" (Blake Shelton, featuring Trace Adkins) is also Laird's work.  In all, more than seven million records featuring Laird's compositions have been sold, providing resounding affirmation of his choice of professions.
The hit songwriter -by anyone's measure among the hottest co-writers on Music Row today- is currently a staff writer for Universal Music Publishing in Nashville.  And if you ever see him perform live, be sure to request his unpublished (and hilarious) rap song -a crowd pleaser every time.
---