Ben Taylor holds the rich and powerful accountable . . . on the basketball court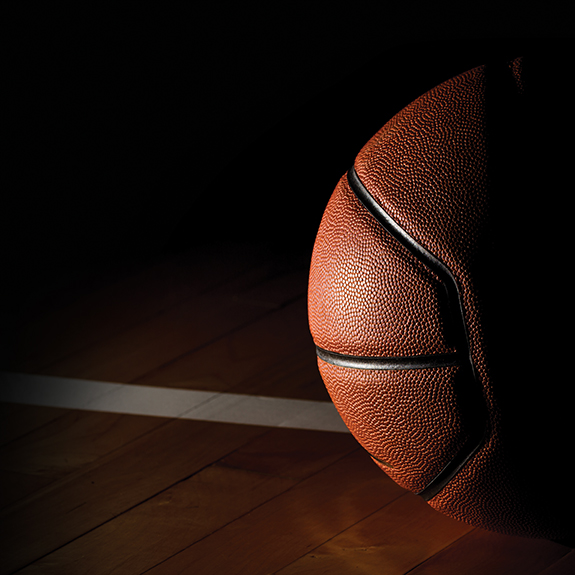 by Skip Anderson
When you look at it one way, Ben Taylor ('09) may have a dream job. After all, he gets to be on television 80 or more times each year, and world-famous millionaires are obliged to follow his decisions. He might even be on posters hanging in your child's bedroom.
On the other hand, should Taylor make a decision that appears errant, 20,000 people might very well let him hear about it instantly, not to mention half of the millionaires in the room.
None of this is surprising given that Taylor, 30, is in his third full season as a referee in the National Basketball Association (NBA)—one of only 63 people in the world with the skill and credentials required to hold that job.
A Basketball Bloodline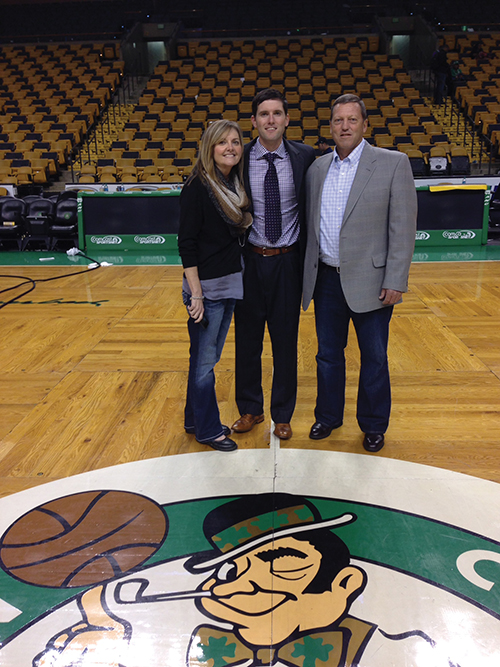 Taylor played varsity basketball at Cannon County High School, located 20 miles due east of Murfreesboro and the campus of MTSU. He wasn't too bad, either. The letterman, who comes from a long familial line of ballplayers who distinguished themselves on a basketball court, started his junior and senior years.
"We've always loved basketball in my family," Taylor said.
He's not kidding—his maternal grandmother, Helen Davenport, held the all-time scoring record at Cannon County High School and was inducted into the nascent Cannon County Sports Hall of Fame in 2013. His older cousin, Julie Powell, is a shoo-in for induction as well. Before she helped the Vanderbilt Commodores win the SEC Championship in 1993 and advance to the Final Four of the NCAA Women's Tournament, she broke Davenport's record to become Cannon County High School's all-time leading scorer. His father, Teddy Taylor, is in there, too. Teddy's induction is born from his work as a youth coach and as a contributor to the high school team.
"Dad coached elementary school ball, then was in an advisory role at the high school, since he didn't have the degree that would allow him to teach and coach," Taylor said. "He was inducted into the hall of fame for his supporting role."
Taylor quickly dispels the notion that his father's involvement in the sport led to his interest in officiating games at the age of 16. Quite the contrary, in fact.
"My dad coached for 30 years," Taylor said, laughing. "So, he just didn't care for referees, and it hadn't occurred to me or him that I might ever be one."
A Referee's #1 Rule
Like most sports fans, Taylor and his father remembered officials for their mistakes, perceived or real. Few people, except other officials, remember games for starting on time and being administered fairly. But everybody remembers a blown call. In Taylor's case, he remembers one errant whistle in particular that was blown nearly 11 years ago.
"I was a real hothead when I played high-school sports," Taylor admitted. "We were playing at Smith County, and I hit a three-point shot to tie it and send it to overtime. A teammate set a screen and an opponent tripped me—and I was called for my fifth foul. I still remember the guy's name who called it."
It's good that he remembers the play, because he later found a valuable life lesson embedded in the frustration of being forced unfairly from the game.
"We as referees need to see the first action so that we penalize that instead of penalizing the second action," he said. "And that's something I remember when I'm on an NBA court."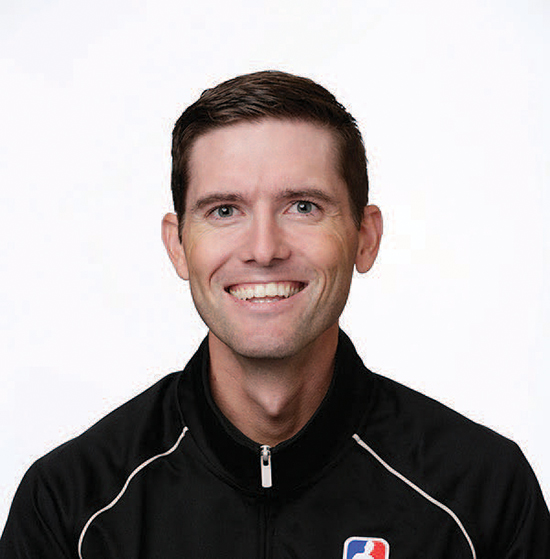 Given his high school experience, perhaps it's no wonder he initially declined when then-Riverdale High School girls' basketball Coach Cory Barrett invited him to officiate children's games. Then he thought through the economics involved.
"When I found out [officiating youth games] paid $20 per game, I was sold," Taylor said. "I thought to myself, 'That's way better than working for the local Piggly Wiggly for $5.25 an hour.' Within the first two weeks, I fell in love with it."
But long before he would realize a career as an official in the NBA, he wanted a college degree. So, he enrolled at MTSU, where he ultimately earned a bachelor of arts in public relations. He also attended as many "ref camps" as he could during the summers between semesters.
"Not too many people leave Woodbury to chase a dream, or maybe weren't told to dream big enough," he said. "But my grandmother [Davenport] was one of the driving forces that allowed me to do this job, because she never questioned what I wanted to do. Sometimes I didn't have the money to go to the [referee] camps that I wanted to go to, but she encouraged me, she helped me financially, and she always made sure that I could go. She let me chase the dream I wanted to chase."
Taylor climbed the professional ladder largely through working games in the NBA's developmental league. Taylor's first game officiating at the NBA level came in 2013 in Boston.
"It was so great. My dad grew up a Larry Bird fan, and I was so happy that I got to take my Dad to the game. My mom and my now-wife got to be there, too," Taylor says. "I was fortunate that the security people let my family come back into the locker room area, and they let me take my dad to center court where we took his picture with the leprechaun logo. That was great."
While he doesn't remember the first foul he called—"No way! I'll call 25 or 30 fouls a game, so I don't have any idea who I called the first one on," he said—Taylor does admit some do stand out more than others.
"LeBron [James] has thrown up his hands at me a couple of times," he said. "But if a guy fouls a guy, he fouls a guy—it's not like we take into consideration whether a guy is an All-Star."
That's not to say that Taylor has never let emotion affect his officiating.
"I called a foul on Dwyane Wade my rookie season, and LeBron came over and wanted to talk about it," Taylor explained. "Dwyane wanted to talk about it, too, and the coach wanted to talk about it—all at the same time. Generally, if you're not involved in the play, we're not going to talk to you about it. And if you were involved in the play, it's going to be a one-on-one conversation. And if you try to gang up on the ref, the conversation is not going to happen. In this case, I got mad. I apologized later in the game, and LeBron had the greatest response: 'Don't worry about it—emotion is part of the game.' "
The thrill of the game, the frustrations and elations, are all part a day's work for Taylor. It could be argued that good referees really don't get noticed much, as they make all the right calls and don't play a primary role in determining the outcomes of games. That said, they are there for every tick of the clock, and every step on the hardwood. So the next time an MTSU alum sits down to watch a professional basketball game, they might take a moment to see if a fellow alum, Number 46 on the officiating team, is on the floor that particular night. He may not be one of the star athletes getting cheered to dribble, drive, and dunk, but Blue Raiders can take pride in knowing that one of their own is watching over the game at its highest level. MTSU
---