A good deed from the past continues to support MTSU's mission
by Drew Ruble
The actions of an MTSU president in the 1930s show that being True Blue is not a newfound notion. So, too, do the recent actions of an area business leader to repay the kindness of that president. The story reaffirms MTSU's long history as the institution of higher education in middle Tennessee, where people receive education—often as first-generation students—that raises their status to new levels of social and financial good.The phrase "I am True Blue" is more than just a marketing phrase. Each time these words are repeated, they express not only the ideals the University wishes to share with its students—that it is working to develop a community devoted to learning, growth, and service—but also the commitment to a student-centered culture that has been an ingrained part of the institution for 103 years.
A Fateful Journey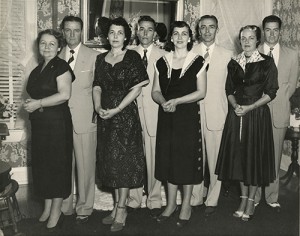 James Lafayette Hitt was born in Savannah, Tenn., on March 13, 1879. Josephine Meredith was bornin Wayne County, Tenn., on Dec. 9, 1882, but moved to Savannah at an early age. Both attended Savannah Institute (the equivalent of high school), where James graduated as valedictorian and Josephine as salutatorian. Hitt had saved money working at his father's sawmill with the expectation of going to college. An extended bout of typhoid fever, however, erased both his money and his dream of college. He would later jokingly say, "I got married instead." Jim and Josie Hitt were married June 11, 1903. They had eight children—four boys and four girls.
Hitt was determined that his children would attend college and that each one would earn a degree. The Hitts were able to send their first child to college for two years in the 1920s. Then came   the Great Depression, and they realized that their only hope of achieving the goal of college for the other seven was to move the family to a college town. Memphis was closer to Savannah, but Murfreesboro had Middle Tennessee State Teachers College (MTSTC) in a smaller, more suitable community. In 1930, James Hitt set out for Murfreesboro to find a new home for his family. It no doubt took a lot of courage and faith for   a 51-year-old to uproot his family during the Depression and move to a new town without a job, but that is precisely what he did. While riding the bus between Nashville and Murfreesboro, fate placed Hitt in a seat next to P. A. Lyon, president of MTSTC. The two men talked, and Lyon learned about Hitt's story and his family's mission. Lyon was so impressed that he immediately offered help. He told Hitt that he would personally see to it that each child would be given a job on campus, and until then they were to come to his office to have their registration cards signed. Even though the two oldest Hitt children were teachers back home in Hardin County during the school year and could only attend MTSTC during the summer, Lyon's gesture allowed all eight to pursue B.S. degrees.
With that grand offer in hand, the Hitt family moved to Murfreesboro, where James's first job was at a sawmill making $1 per day. There were many lean, hard years, but conditions improved as, one by one, all eight children enrolled in college and helped others in the family.
All eight received degrees from what is today MTSU. Three went on to receive master's degrees and one earned a Ph.D. Five of the eight children became teachers, and two of those spent more than 35 years in the Tennessee public school system. Another became a high school principal. One became a published author and chair of the English Department at a private prep school in Tennessee. One became chair   of the English Department at a public university in Mississippi.
Paying It Forward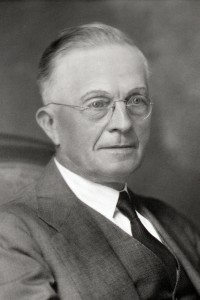 One of those eight children was Virginia Hitt. After graduating with a certificate to teach English, Latin, science, math, and home economics, she started her working career as a home demonstration agent (now called county extension agent) in Carthage, Erin, and finally, Lewisburg, where she met and married James R. Patterson in 1947. She stayed home to raise three sons. When the youngest was in first grade, she began teaching seventh-grade math and continued doing so for most of her 25 years as a Marshall County schoolteacher. She endeared herself to students across three decades with a reputation of being both strict and fair. Her life's greatest sorrows were the drowning death of her youngest son, Ralph Wallace Patterson, at age 14 in 1967 and her husband's death in 1976. Her greatest joys in 30 years of retirement were honing her intellect with reading, doing crosswords, watching Jeopardy, and indulging her passions for cooking, vegetable gardening, and traveling the country with longtime friends.
Her son, James K. Patterson, a Nashville businessman and a 1972 graduate of MTSU, has established two scholarships at MTSU: the Hitt Family Scholarship in honor of his grandparents, which supports students minoring in education and planning to be secondary school teachers, and, with one of his brothers, the P. A. Lyon Faculty Award, which supports faculty excellence in the College of Education.
In the past year, Patterson increased his family's donation to the University by adding to the amount of the annual Hitt Scholarship. Patterson says his mother never forgot the kindness of Dr. Lyon or the effect he had on her family's future. She considered it a privilege and duty to honor him in some way and make a contribution, as he did, to advancing the teaching careers of others.
The Hitt/Patterson story shows how something as simple as a conversation on a bus can lead to a legacy of good works and an ongoing testament to the meaning of True Blue!
---