You Do What?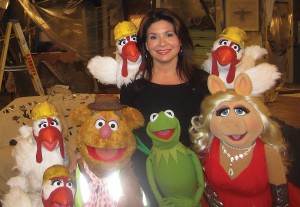 Suzette Ervin ('90), a production designer for film and television, most recently worked on the award-winning Disney Channel show Good Luck Charlie, which once featured special guest the Muppets, pictured here with Ervi). Ervin has a long list of television credits as an art director and production designer, including The Ellen Show, Access Hollywood, and Will And Grace. She designed the feature film The Last Producer for director Burt Reynolds. MTSU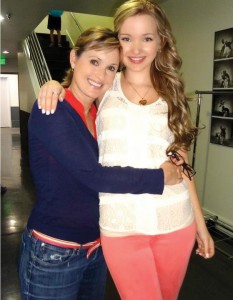 That Disney Channel program your kids are wearing out day after day might have an MTSU connection. Betsy Sullenger ('88) is executive producer of the hit show Liv and Maddie. She is pictured here with the star of the show, Dove Cameron. This summer, while the program is on break, Sullenger is producing the action/horror/com- edy Scouts vs. Zombies for Paramount. She is one of the rare producers (male or female) who work in both film and TV. And rarely do they do it at the same time.

MTSU Raiders of Industry
Google IT
by Randy Weiler
Nathan Reale and Matt Houglum are the latest alumni from MTSU's Computer Science Program to tap the career pipeline to Web service giant Google. "It is very difficult to get hired at Google, and the fact that a major company like Google is hiring our students is indicative of the quality of the education being offered in the Department of Computer Science at MTSU," said Chrisila Pettey, professor and department chair.
With 12 faculty members and 375 students housed on the third floor of 103-year-old Kirksey Old Main, Computer Science flies under the radar compared to signature programs such as Recording Industry and Aerospace. But Google hires register on every- one's radar.
Reale, of Franklin, and Houglum, of Christiana, both 24, will be joining Computer Science alumni Collin Winter and Micah Chasteen as Google employees. Eldridge Alexander, a 2012 graduate from the College of Mass Communication, also works for Google in Ann Arbor, Michigan.
Reale will work on Google projects at its Mountain View, California, operations outside San Francisco. He says Google "was my dream job." Houglum will be an enterprise technical solutions engineer at Google's Seattle operations, "solving technical problems people and companies have when they begin using Google products," he said. While at MTSU, Houglum participated on a student team that developed an Android mobile app for students to provide easy access to a wide variety of University information. MTSU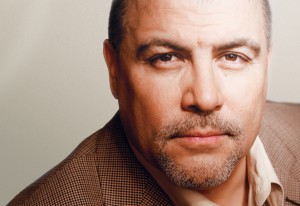 Mike Kopp ('81) has spent more than 30 years helping celebrities, public figures, executives, companies, and organizations create new opportunities for success. The former deputy commissioner of economic and community development for the State of Tennessee and former partner in the Nashville PR firm the Ingram Group, Kopp was also press secretary for Congressman Al Gore. He is cofounder and senior VP of digital marketing for MMA Creative in Nashville. In 2012, Kopp joined Music Row veteran Sharon Corbitt-House to launch HouseKopp, an artist management company whose primary client is singer-songwriter/producer Ben Folds. Kopp is Folds's representative on all fronts: from contracts to bookings and branding to studio work. MTSU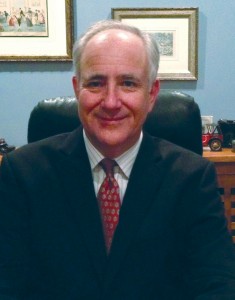 Christopher Tilton ('79) is cofounder of Smart Planet Technologies in Newport Beach, California. Focused on developing recyclable, environmentally ethical packaging materials, Smart Planet special- izes in replacing plastic coatings with mineral composites in frozen food packaging, disposable cups, and other containers, thereby diverting them from landfills. Tilton's role with Smart Planet includes research- ing, developing, patenting (he holds over 50 patents), licensing, and commercializing the company's products. Customers include paper giant International Paper and grocer Whole Foods. Tilton, a first-gen student, has six younger siblings who also attended MTSU. He met his wife, Cynthia ('79), at MTSU. One of his brothers, Col. Charles Tilton ('87), recently took charge of the Tennessee Army National Guard's 117th Regional Training Institute in Smyrna. MTSU
James T. Cox ('60), Fayetteville, was among just three Tennes- see bankers honored in 2013 by the Tennessee Bankers Association with the Leader in Banking Excellence Award. Cox is senior officer of First National Bank of Pulaski.
Thelma Straw ('63), New York, N.Y., is a member of the Mys- tery Writers of America, Sisters in Crime, and writes for the blog Crime Writers Chronicle.
Robert Turman ('63), Ijamsville, Maryland, retired after 45 years of federal service, including 25 years as a U.S. Army officer in the Medical Service Corps and 20 years as a budget and pro- gram analyst in the Department of Health and Human Services.
Donald Gates ('65), Durham, Connnecticut, interim principal at Coginchaug Regional High School and retired principal of Portland High School, was recognized recently by the National Association of Secondary School Principals
with a prestigious Gerry Tirozzi Membership Star Award for 39 years of membership.
1970s
George Bragg III ('70), Old Hickory, is a pilot flying for L-3 Communications after retiring from a 27-year career with Federal Express. In his military career, he was deployed seven times to Afghanistan, three to Iraq, and once to Bulgaria.
Tony Kessinger ('71), Melbourne, Florida, has released his latest book,Things That Must Take Place: A Commentary on Revelation Chapters 4-22.
Richard (Butch) Chambers ('72), Portland, Oregon, a retired financial consultant and an avid outdoorsman, is a member of the Multnomah County Sheriff's search and rescue team and recently par- ticipated in several high-profile investigations in the Oregon outback.
Tim Tackett ('74), Murfreesboro, was named the first athletic director and charter schools co- ordinator for Rutherford County Schools.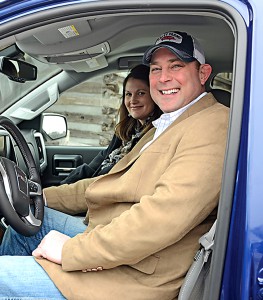 Katherine Batey Whitt ('01) and Brandon Whitt ('02) won the Young Farmers and Ranchers Achievement Award from the American Farm Bureau Federation earlier this year. Winners are chosen based on their operation's growth and financial progress, Farm Bureau leadership, and contributions outside the Farm Bureau. The couple was presented with MTSU Blue" GMC Sierra. Katherine's parents, John L. and Melissa, are University alumni from the mid-1970s. John L. and Brandon together to operate Batey Farms, an eighth-generation family farm in tion since 1807. MTSU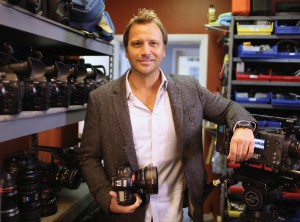 Adam Rector ('99) is getting noticed in Nashville business media circles new online camera rental system, RENTaCAMERA.com, which launched earlier this year. The Tennessean reported that Rector the equipment department of the Electric Picture Co., a well-known Nashville-based production retailer, in 2005. He then started The Video Company, which loans its stock of 70 cameras, hundreds of lenses, and other production equipment to "do-it-yourself" operators. The Nashville Business Journal reported that the company has aged 30 percent revenue growth through the years and now has more than $1 million in equipment. MTSU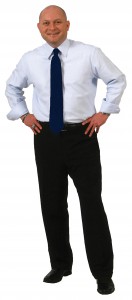 Micheal Burt ('98, '02), an entrepreneur, motivational speaker, and author of books on self-improvement and business success, has entered the world of reality television. His reality show, Zebras and Chee- tahs, began airing in January on the CW Network in the Nashville area. Contestants compete in the Zebra Challenge, in which they work to understand what makes them unique; the Cheetah Challenge, in which they determine how agile and quick thinking they can be; and the Final Challenge, appearing before a three-person board of advisors (including restaurateur Peter Demos) to pitch themselves as most-im- proved competitor. The concept stems from Burt's book, Zebras and Cheetahs: Look Different and Stay Agile to Survive the Business Jungle, cowritten with Colby Jubenville, MTSU Health and Human Performance professor and assistant to the dean for student success and strategic partnerships in the College of Behavioral and Health Sciences. Burt's most recent book is titled SWAG. MTSU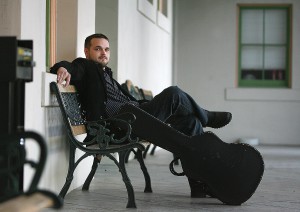 Matt Palmer ('03) made his Carnegie Hall debut in February as the only American chosen to present a concert during the D'Addario Performance Series. Palmer has appeared as a soloist throughout the U.S., Europe, Mexico, Canada, South America, and the Caribbean. He won the 2010 Up-and-Coming Guitarist of the Year Award from Guitar International Magazine and is author of The Virtuoso Guitarist. MTSU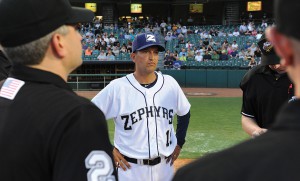 Andy Haines ('04) was named manager of the New Orleans Zephyrs AAA minor league baseball club in 2014. Haines, who is rising fast in the Florida Marlins minor league system, previously managed the Class A Jupiter Hammerheads of the Florida State League, where his 2012 team came within one victory of the championship. Before entering the managerial ranks of professional baseball, Haines spent three years as an assistant coach at MTSU. MTSU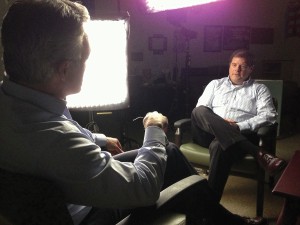 CBS's 60 Minutes recently profiled Kevin Reeder ('06), a military veteran, about the post-traumatic stress disorder treatment program he runs at the North Little Rock, Ark., Veterans Affairs facility. Reporter Scott Pelley (pictured here with Reeder on set) discussed Reeder's innovative methods of treating veterans struggling with the aftermath of combat in a segment titled "The War Within." According to a recent George Washington University project, one in five veterans of the Iraq and Afghanistan wars—nearly 300,000—have been diagnosed with PTSD. According to the same study, veterans account for 20 percent of all U.S. suicides. Reeder's late parents, Glen and Ernestine N. Reeder, served on the MTSU faculty. His mother was chair of the Human Sciences Department, and his father chaired the Department of Health and Human Performance. MTSU
John Campbell ('75), Lewis- burg, retired after 35 years with University of Tennessee Exten- sion. He served as 4-H agent in two counties before becoming an area farm management specialist with the nationally recognized MANAGE education program.
Vicki Sherrell Sewell ('75), Suwanee, Georgia, recently published her first children's book, The Magnificent Sprinkles, Growing Up Sprinkleliciously.
Marcia Melton ('77, '87, '93), Woodbury, supervisor of K–12 instruction in Cannon County, was named Tennessee's 2013–14 Supervisor of the Year.
Carlos Clemente ('78), Lawndale, Calif., was acknowledged as the number one Western Region sales consultant by Cadillac during its annual dealers meeting at the Los Angeles Auto Show in November 2013.
Michael B. Jinks ('78), Morristown, retired from Hamblen County schools and is now an adjunct professor at Tusculum College.
Paula Thomas ('78, '83), Murfreesboro, an accounting professor at MTSU, completed the Chicago Half-Marathon, striking off an ambitious goal from her bucket list—running a half-marathon in all 50 states and the District of Columbia.
Greg Hartman ('79), Flagstaff, Arizona, retired from the Flag- staff Police Department after 32 years.
William McAdams ('79), Savannah, received the A. F. Bridges Award from the TSSAA for Principal of the Year in the Hardin County High School athletic district. McAdams has been a coach and teacher for 33 years.
1980s
Teresa Brockwell ('81), Murfreesboro, was awarded Teacher of the Year for the elementary school level in Rutherford County Schools. She teaches at Walter Hill Elemen- tary School.
Dewayne Thompson ('81), Cleveland, received the 2013 International Teaching Excel- lence Award from the Accreditation Council for Business Schools and Programs.
Thomas Carroll ('83), Fort Wayne, Ind., is the new busi- ness development director for design-builder and general contractor CME Corporation.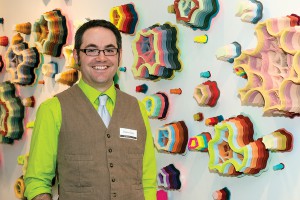 Charles Clary ('04) creates paper sculptures that seem to come off the wall and reach out to the viewer. Organic topographies, pencil marks, and subtle imperfections reveal that each piece was cut by hand. Given that most Clary exhibits contain hundreds of pieces with thousands of layers—all hand-cut—the sheer volume of work involved is astonishing. Clary recently exhibited at the prestigious Nancy Margolis Gallery in New York City and was a featured artist on the show Daily Planet, of Discovery Canada. Highly regarded art journals including Hi Fructose have covered him. Clary is also a foundations and painting professor at MTSU, teaching four classes each semester. MTSU
Kathy Nichol ('84), Daphne, Ala., received the Outstanding Gifted Coordinator award for 2013–2014 from the Alabama Association for Gifted Children.
Christie Allison ('86), McMinnville, won the Hometown Heroine Award from the McMinnville branch of the American Association of University Women. She is a teacher induction coordinator for Warren County schools and has been in education for 28 years.
Gayle Reed Goad ('87) was recently named Teacher of the Year at Millersville Elementary School in Sumner County.
Carla Hausler ('88), Beechgrove, was awarded Teacher of the Year, secondary school level, for Rutherford County Schools. She teaches at Oakland High School.
Ronald Malone ('88), Murfreesboro, assistant VP for events and transportation at MTSU, recently received the Presi- dent's Silver Column Award, recognizing his willingness to go beyond the call of duty to make sure that MTSU remains conducive to learning.
1990s
Stephanie Faris Berry ('92), Nashville, recently sold her second book, 30 Days of No Gossip, to Simon & Schuster's Aladdin M!x imprint. Her next work, 25 Roses, is set for a 2015 release.
Daryl Welch ('92), Tullahoma, general manager and broker at Harton Realty Company, is chair of the Motlow College Foundation.
Nicole Brown ('93), Chattanooga, along with the UTC Communication Department, produced the documentary 9 United for Equality: Reflections on the Struggle for Civil Rights in Chattanooga.
Lydia Medlock Kelly ('94), Murfreesboro, self-published three books—Woodrow: A Memoir, Innocence Lost, and Power of Faith— under the pen name Lydia Leigh.
Kenneth Youngstead ('94), Franklin, a CPA with more than 18 years experience, became a member/owner of Nashville- based KraftCPAs in November 2013.
William M. "Bill" Maples ('96), Alexandria, Va., was recently promoted to Lieutenant Colonel U.S. Marine Corps while serving in the Pentagon. This fall, Maples will serve as squadron commander of the Wake Island Avengers, a Harrier squadron based in Yuma, Arizona.
Robin Newell ('96), Murfreesboro, principal at Mitchell- Neilson School, won first prize at the seventh annual Read to Succeed Celebrity Spelling Bee.
William Childers ('97), Tullahoma, received his Ed.D. from Lipscomb University in December 2013.
Gabriel Smith ('97), Nashville, was named 2013 Young Advisor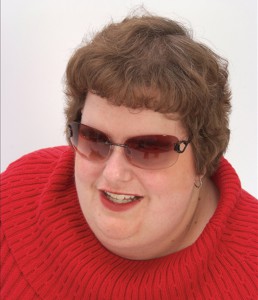 Meredith Leigh Burton ('07) attended the Tennessee School for the Blind before enrolling at MTSU, where she graduated with majors in English and Speech and Theatre. She obtained her teaching certification and now lives and works in Lynchburg. Her memories and stories about being a blind student at MTSU are expressed in her young adult fantasy novels, which feature disabled protagonists who are called upon to fight against evil. One book, The Jarah Portal, is set in a world where all the inhabitants are blind. Through her work, Burton hopes to show readers that disabilities are really blessings and that everyone has Team Leader of the Year by the National Association of Insurance and Financial Advisors.
Mark Cheathem ('98), Lebanon, published Andrew Jackson-Southerner. He is also the author of Old Hickory's Nephew: The Political and Private Struggles of Andrew Jackson Donelson.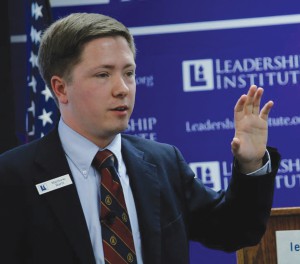 Matthew Hurtt ('09), who ran for Murfreesboro public office at age 19 and was well known for his outspoken conservative views while an MTSU student, contributing regularly to both the school newspaper and the Daily News Journal, now lives in Washing- ton, D.C., where he works in politics. Hurtt, a copywriter for Response America, a direct mail fundraising firm that has raised millions of dollars for conservative candidates like Florida senator Marco Rubio and Minnesota congresswoman Michele Bachmann, has appeared on domestic and international television talk shows, been published in news outlets including the Daily Caller, RedState, and Breitbart; served as a delegate to the Republican National Convention in Tampa in 2012; and managed the 2010 campaign of Maryland state senator Alex X. Mooney, chair of the Maryland GOP. MTSU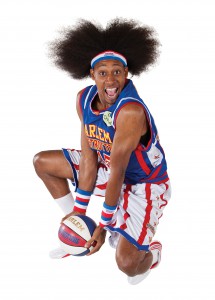 Moose Weekes, a former Blue Raider basketball player, is a Harlem Globetrotter. An American entertainment institution, the Globetrotters began in 1926 as the Savoy Big Five. Now, more than 85 years and 20,000 games later, the team has become one of the most recognizable sports franchises in the world. Weekes led the Blue Raiders in blocks as a freshman and broke the school record for most blocked shots in a game with eight. He studied wellness and exercise science in college and hopes to help train other athletes following his playing days. According to the Globetrotters' website, his pregame rituals include listening to country rap tunes while stretching, drinking coconut water, and eating
bee pollen. MTSU

Amiee Stubbs ('12) is the official photographer for the Nashville Zoo and a photojournalist for Animal Rescue Corps. Kensingtyn Sloan HillThe owner of Amiee Stubbs Photography and UltraViolet Gallery in Nashville, Stubbs was recently profiled in the "people" issue of Nashville Scene. In the article, Stubbs tells a story of being bitten by a penguin.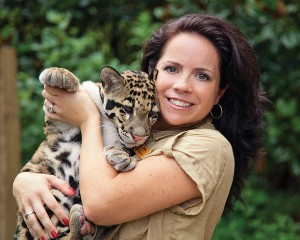 According to the Scene, Stubbs "might be the most interesting woman in town." Why, you ask? Well, she was a professional wrestler known as Athena who performed on the NWA, TNA, and USA Championship Wrestling circuits from the late 1990s until 2005. According to the article, "After losing the creative outlet of wrestling,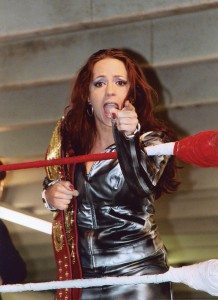 Stubbs says she found herself miserable at a corporate job. So she went back to MTSU, and a series of events led her to a black-and-white photography class. That's when she realized she'd wanted to do photography all along." MTSU
BABY RAIDERS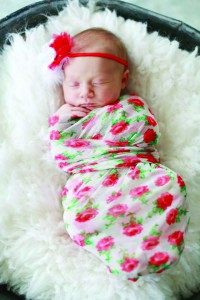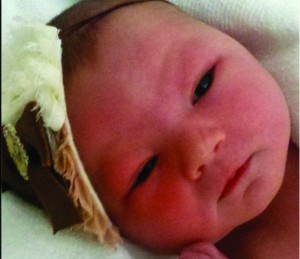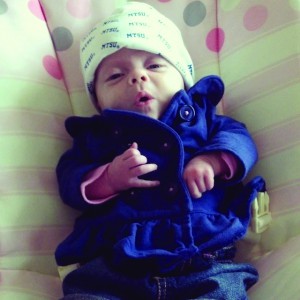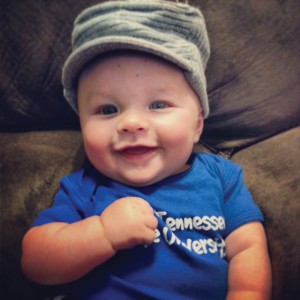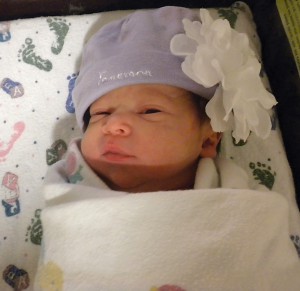 George Lynn Agee, December 19, 2013, to Kelly and Lauren Gillespie Agee ('01) of Murfreesboro
Sayler JulieAnn Bishop, August 11, 2013, to Rawley ('13) and Kari Bishop ('11) of Knoxville
Caleb Scott Corum, March 14, 2013, to Scott and Mindy Faddis Corum ('03) of Knoxville
Gabriel Sean Dolan, December 05, 2013, to Jason and Kandy Dorris Dolan ('02) of Columbus, Ga.
Finn Oliver Huff, July 25, 2013, to Elvis ('09, '12) and Jessica Hamblin Huff ('11) of Lebanon
Daniel John King, February 23, 2014, to Christopher ('03) and Rebecca Ann King of Southeast Asia
Elizabeth Reagan Maples, May 13, 2012, to William M. "Bill" ('96) and Shannon Maples of Alexandria, Virginia
Abigail Rose Mayer, December 23, 2013, to Thomas ('99) and Michelle Mayer of Melbourne, Florida
Amon Jerry (AJ) Pack, born on May 3, 2013, to Andy ('12) and Lauren Pack ('12) of Woodbury
Kensingtyn Sloan Hill, born July 15, 2013, to Donald and Christie Holman Hill ('98) of Murfreesboro
Naomi Kathryn Walls, December 20, 2013, to Aaron and Leigh Tudor Walls ('02) of Murfreesboro
Emerson Honor Williams, born April 2, 2014, to Brian ('02) and Rebecca Williams of Thompson Station
Lauren Beard ('03, '07), Murfreesboro, was recognized as Elementary Physical Education Teacher of the Year by the Tennessee Association for Health, Physical Education, Recreation, and Dance. She teaches at Northfield Elementary School.
Alanna Vaught ('03), Auburntown, a 2012 MTSU Outstanding Teacher Award winner, recently graduated from Texas A&M with a doctorate in agricultural education.
Frederick "Nathan" Vinson ('03), Birmingham, Alabama, recently joined English, Lucas, Priest, & Owsley in Bowling Green, Ky., as an associate with the firm.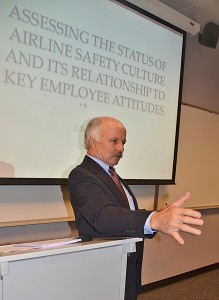 The Aerospace Department recently celebrated its first online master's degree in Aviation Administration (Safety and Security Management), awarded to Ed Owen ('13). A flight simulator instructor for FedEx, Owen previously spent 30 years as a pilot for Northwest Airlines. It took the nontraditional student two years to earn his master's. The 66-year-old did so from the comfort of his own home nearly 240 miles away from Murfreesboro via the Blue Raider educational community online. Last November, Owen made his first- ever trip to campus to present his 80-page master's thesis, "Assessing the Status of Airline Safety Culture and Its Relationship to Key Employee Attitudes." MTSU
John Gibi ('04), Knoxville, a lead technician for Express Jet, a regional airline contracted by United Airlines, won the com- pany's Best of the Best Award in the maintenance category.
Kathleen McCraw Gibi ('04), Knoxville, is a public affairs spe- cialist for the City of Knoxville. Part of her duties include serving as liason for Let's Move!, First Lady Michelle Obama's initiative to address childhood obesity.
Cory Bransford ('06), Lafayette, was awarded Teacher of the Year, middle-school level, in Rutherford County Schools. He teaches at Christiana Elementary.
Jessica Lumpkins ('09), Nashville, is the agriculture teacher and FFA advisor at McGavock High School.
2010s
Sabrina Hayes ('10), Iron City, published her first children's book, Saturday Morning and Sneaky, with Tate Publishing.
Michael Brasfield ('11), Knoxville, graduated from the Army National Guard Warrant Officer Candidate School at Fort Rucker, Alabama.
Daniel Burt ('11), Murfreesboro, joined the Brentwood office of Lattimore Black Morgan & Cain accounting and consulting firm on the Information Technology Help Desk team.
Aaron Mead ('12), Smyrna, joined the firm of Edmondson, Betzler and Montgomery as a staff accountant.
Chris Burns ('13), Smyrna, Brett Johnson ('13), Franklin, and Emily Ziadeh ('13), Old Hickory, joined the Brentwood office of Lattimore Black Morgan & Cain as tax accountants.
Briana Woodllee ('13), Woodbury, is a correctional officer at the Rutherford County Juvenile Detention Center.
In Memoriam
1930s
Eunice Kenney Taylor ('39), Houston, Texas, December 27, 2013
Pauline Malone Tramel ('38), Nashville, July 23, 2013
1940s
Jessie Buchanan Jr., ('46), Brentwood, December 21, 2013
Lucy Will Case ('42), Lawrenceburg, February 6, 2013
Betty Kelton Dodd ('47, '72), Lascassas, January 20, 2014
Mary McLaughlin Ford ('45), Shelby, N.C., October 27, 2013
Mary Kemp Hayes ('48, '79), Murfreesboro, January 30, 2014
Edwina Fisher Phelps ('46), Brentwood, October 4, 2013
Eulalia Baker Scott ('41), LaVergne, October 3, 2013
Mary Sinclair Stevens ('48), St. Simons Island, Ga., January 15, 2014
1950s
Claude Adams ('59), Murfreesboro, December 25, 2013
Sidney Adams ('59), Murfreesboro, March 26, 2014
Aubrey Adcock ('57), Mt. Juliet, October 5, 2013
Lawrence Adwell ('52), Nashville, November 16, 2013
Robert "Harris" Allen ('56), Jackson, December 14, 2013
Guy Buchanan ('51), Waynesboro, March 9, 2014
Dolores Sorrells Crawley ('54), Nashville, January 15, 2014
Helen Merrell Currin ('54), Cleveland, October 29, 2013
Alton Ferrell ('50), Nashville, October 16, 2013
Tyler Ford Jr., ('59), Gallatin, June 12, 2013
Carolyn Ledford Fortson ('56), Athens, Ga., January 20, 2014
George Gardner ('57), Murfreesboro, March 3, 2014
John Hale Jr., ('53), Liberty, May 29, 2013
Ray Hughes ('57, '64), Murfreesboro, December 22, 2013
Jim James ('54, '59), Athens, Ga., November 23, 2013
Anne Waggoner Nunamaker ('55, '59), College Park, Md., April 10, 2013
Maxine Chambers Osteen ('54), Brentwood, July 16, 2013
Ralph O. Osteen ('53), Brentwood, January 17, 2014
E. J. "Joe" Overton ('58), Chattanooga, October 15, 2014
Charles E. Roddy ('58), Huntsville, Ala., July 5, 2012
Marion Rogers ('57), Murfreesboro, October 6, 2013
Donald Sharp ('59), Nashville, February 3, 2014
Billy Shoemake Sr., ('56), Antioch, December 3, 2013
Amanda Smith ('52), Oceanside, Calif., March 7, 2014
Hulan Thomas ('59), Bon Aqua, February 3, 2014
Dan Thweatt ('54, '59), Vero Beach, Fla., November 21, 2013
1960s
Glenn Armistead ('60), Acton, Mass., December 13, 2013
E. Keith Atchley ('66), Como, Miss., February 6, 2014
Joe Baker ('66), Quinton, Va., December 13, 2013
Ralph Bryant ('61), Lafayette, January 1, 2014
Douglas Cassetty ('66, '72), Red Boiling Springs, January 2, 2014
Carolyn Doyle Couch ('65), Dalton, Ga., December 28, 2013
Danny Davis ('69), Brentwood,October 16, 2013
J. L. Ford ('64), Maryville, March 11, 2014
Jerry Gilliland ('68, '71), Nashville, January 11, 2014
Mary Hacker Goff ('69), Bristol, November 8, 2013
Rex Lemay ('62), Columbia, December 7, 2013
Charles Marlin ('63), Hanover, Ind., January 22, 2014
Robert Miller Jr., ('64), Chattanooga, March 10, 2014
Martha Jones Morgan ('68, '69), Signal Mountain, December 31, 2014
James Murray ('66, '67), Tullahoma, January 27, 2014
Edna O'Neal Pickett ('62, '74), Whitwell, February 9, 2014
Richard Randolph ('68, '72), Murfreesboro, November 11, 2013
Freeman Ray ('67), Savannah, December 11, 2013
Robert Roy ('67), Tullahoma, February 24, 2014
Patricia Sharp ('65), Cordova, January 24, 2014
1970s
Marcia Akers ('79), Nashville, November 30, 2013
David Alexander ('71), Brentwood, March 13, 2013
Thomas Askins ('76), Fayetteville, April 17, 2013
Danny Brown ('70, '76, '78), Winchester, October 7, 2013
Dale Clements ('73, '78), Nashville, October 25, 2013
Linda Mullins Cox ('73), Gallatin, July 7, 2012
Robert Crowell ('74), Columbia, October 31, 2013
Donald Daugherty ('74), Cane Ridge, November 26, 2013
Carolyn Haynes Davis ('73, '75), Nashville, January 22, 2014
James Garant ('72), Rockvale, October 11, 2013
Robert Garland ('76), Gainesboro, September 13, 2013
David Groce ('76), Fayetteville, May 18, 2013
James Jobe ('78), Hendersonville, January 17, 2013
Lee Jones ('70, '71), Murfreesboro, February 8, 2014
Geoffrey Kranz ('78), Knoxville, February 23, 2014
Vicki Yarbrough Lambert ('76), Shelbyville, December 13, 2013
Doris Lindsey ('74), Port Char- lotte, Fla., December 15, 2013
Brenda Parris Maples ('75), Byhalia, Miss., October 16, 2013
James Melhorn ('73), Lancing, June 21, 2013
Valerie Vaughn Osborne ('78), Chattanooga, February 1, 2013
Karen Parsons ('77), Fayetteville, August 19, 2013
Donna Richardson ('77), Harriman, February 2, 2014
Victor Ristvedt Jr. ('77), Murfreesboro, December 26, 2013
Marsha Osgathorp Smith ('70, '78), Milton, January 4, 2014
Sheila Scott ('70), Murfreesboro, October 28, 2013
Tommy Shelton ('70), Tullahoma, February 23, 2014
Kenneth Spears ('73), Lufkin, Texas, February 13, 2014
Joseph Steranka Jr. ('72), Dickson, November 16, 2013
Annette Stapler Tillman ('71), Pulaski, December 24, 2013
Elise Black Towry ('74), Huntsville, Ala., April 24, 2013
Patrick Work ('72, '75), Sullivan's Island, S.C., January 28, 2014
Margo Tesch ('78), Miami, Fla., November 30, 2013
1980s
Thomas Bateman Jr., ('82), Nashville, November 18, 2013
Kevin Bevill ('81), Murfreesboro, November 30, 2013
Bryce Boles ('87, '91), Cookeville, July 6, 2013
William Cosson ('87), Oak Ridge, March 2, 2014
Michael Flory ('81), Lima, Ohio, January 13, 2014
Michael Harbin ('82), Old Hickory, September 7, 2013
Eric Payton Hodge ('88), Delta, Mo., April 6, 2014
Calvin Howell ('80), Watertown, October 22, 2013
Dorothy King ('84), Troutman, N.C., June 7, 2013
Mary Mason McCauley ('85), Atlanta, Ga., January 26, 2014
James McCullough ('84), Nashville, December 31, 2013
David Patterson ('88), Nashville, November 19, 2013
William Robertson ('83), Columbia, January 21, 2014
Diane Sawyer ('83, '94), Tullahoma, February 8, 2014
1990s
Thelma Moore ('96), McMinnville, October 20, 2013
Sharon Napier ('95), Gallatin, April 11, 2014
Marty Plott ('92), Franklin, December 13, 2013
Joseph Potts ('99), Kimberton, Penn., January 28, 2014
2000s
Helen Blankenship ('01, '04), Murfreesboro, March 5, 2014
Daniel Feese ('02), Crestwood, Ky., January 19, 2014
Amanda Richards ('08), Brent- wood, December 17, 2013
Phillip Robertson ('08), Murfreesboro, March 15, 2014
Kristina Tarini ('02), West Hat- field, Mass., November 8, 2013
James Weir II ('09), Memphis, January 13, 2014
2010s
Philip Akoto ('13), Murfreesboro, December 14, 2013
Lamar Grant ('13), Antioch, January 16, 2014
Larry White ('13), Columbia, March 8, 2014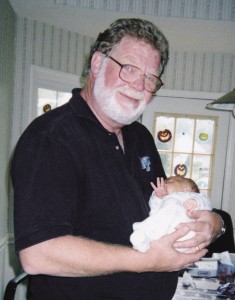 Jon Scarlett ('72, '94) died July 2, 2013. Scarlett spent 10 years as a faculty member and advisor in the University's Health and Human Performance program, where he was influential in the establishment of the Leisure and Sport Management master's program. His father, M. G. Scarlett, was president of MTSU from 1969 to 1978.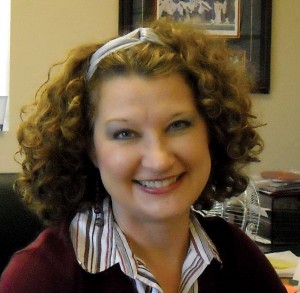 Beth Smith ('83), a civic leader and former Rutherford County Habitat for Humanity executive director, passed away May 31, 2014. She was 54. Smith's first battle with cancer occurred during her twenties while a student at MTSU. She devoted her life to helping people. One of her favorite projects with Rotary was giving out dictionaries to local third-grade students.
---