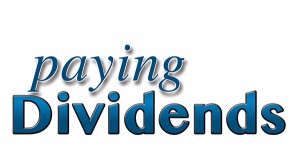 The Middle Tennessee Blue Raiders football squad proudly represented C-USA in the 11th annual Bell Helicopter Armed Forces Bowl Dec. 30, 2013. It was the program's eighth bowl game—the fourth during Rick Stockstill's tenure as head coach—and its first as a new member of C-USA. The invitation was the result of the Blue Raiders' 6–2 record in league play and tie for second place in the C-USA East Division. The game against Navy took place at Amon G. Carter Stadium at Texas Christian University in Fort Worth. Middle Tennessee could not slow down the vaunted Navy rushing attack, as the Blue Raiders fell 24-6 to the Midshipmen.
Described by athletics officials as "more than a bowl game" with its military theme and involvement, the event was broadcast on ESPN television and radio and also carried worldwide on the Armed Forces Network. Owned and operated by ESPN Events, the Bell Helicopter Armed Forces Bowl has featured an armed forces theme since 2006. Patriotic observances recognizing all five branches of the military were presented throughout the game. It is the only bowl game that has hosted all three U.S. military academies.
MTSU boasts a proud military history of its own. Murfreesboro was built on Revolutionary War land grants, and when Middle Tennessee State Normal School was established in 1911, battle damage from the Civil War was still visible on local buildings. The area around the University was used for drilling and training during World War I, and five Middle Tennessee students were killed in action, including William McConnell, who wrote the school's first alma mater. MTSU also leads Tennessee in its commitment and service to veterans. MTSU is the first choice in higher education for Tennessee's veterans, and for four consecutive years, G.I. Jobs magazine has designated it a "military-friendly campus." In 2011, the Veterans Administration invited MTSU to become a VetSuccess campus—one of fewer than 10 nationwide at the time. The football program also drew attention to MTSU's military-friendly brand last season when University officials successfully lobbied the NCAA on behalf of student-athlete Steven Rhodes, a former Marine and walk-on football player, who had previously been ruled ineligible as a result of his participation in a military-only recreational football league.
Announcing MTSU's invitation in early December, Brant Ringler, executive director of the Armed Forces Bowl, said that the Naval Academy and MTSU's involvement in the game would "add significantly to the legacy of this great event." Chris Massaro, MTSU director of athletics, said that Blue Raider football "enjoyed a thrilling first year in Conference USA" and had "certainly earned the right" to participate in the Armed Forces Bowl. Coach Stockstill said, "It is hard to describe how appreciative we are to be playing in the Bell Helicopter Armed Forces Bowl," stressing that the city of Fort Worth and the surrounding community "put on a first-class event" that served "as a great reward for a successful season.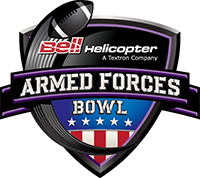 True Blue!
---