Nashville business icon Pam Wright gives the gift of innovation
By Drew Ruble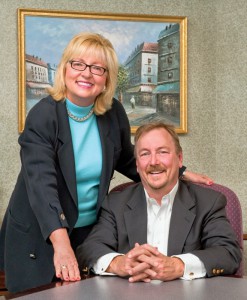 CEOs of U.S. companies know that America is in a fight for its life economically. Pam Wright ('73) decided to invest in that fight.
The founder and CEO of Nashville-based Wright Travel, Tennessee's largest travel agency, made that investment in the form of a seven-figure commitment to MTSU in 2007 that established an endowed chair in entrepreneurship.
Research conducted by Doug Tatum, holder of the Wright Chair of Entrepreneurship, in concert with NASDAQ and the Edward Lowe Foundation, is revealing that most jobs are created by second-stage entrepreneurs. That's not well understood by many policymakers in Washington. Tatum's research, made possible by Wright's $1.25 million commitment, is changing that.
By endowing a faculty position, Wright's gift is also touching thousands of MTSU students. "The exposure, the informal instruction and teaching, the recognition of it all—it makes people think about what entrepreneurship is all about and whether or not it might be right for them," Wright says.
Wright's gift is benefiting middle Tennessee's workforce, too. "All of us struggle to find the right employees," she says, "and anything that enhances that is really important."
As such, Wright's gift is one sure to resonate for decades to come across the midstate.
---