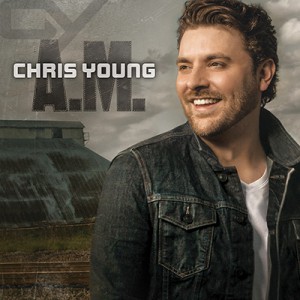 Country music star Chris Young attended MTSU, feels a connection to the University, and has given back generously. The 28-year-old Murfreesboro native credits much of his success as a chart-topping artist to his time spent as an MTSU student.
"My time there was just really, really important to me," Young says. "I enjoyed the recording industry program there, and it did a lot for me. It's just a big part of who I am."
Young's career took flight in 2006 when he won the television program Nashville Star, a singing competition that aired on the USA Network. He later signed with RCA Records Nashville and has since released four studio albums, including his latest effort, A.M., last September.
Young paved the way for MTSU to use a snippet of one of his hit songs, "The Man I Want to Be," in a radio advertisement in which he credited the University with helping him to become the artist he is today. He has also contributed financially to the University. Young recently gave a significant amount of his surplus musical equipment to MTSU—soundboards, cables, lighting, video, and staging—for use in on- and off-campus events.
"The payback for me is that somebody is going to get to use some equipment that maybe he or she otherwise wouldn't have been able to obtain," Young says.
---