Carroll Van West guides one of MTSU's most respected Centers of Excellence toward a self-sufficient future
by Katie Porterfield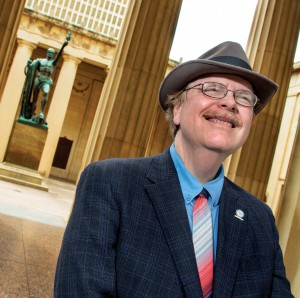 When Carroll Van West first visited a Selma, Ala., home that served as a safe haven for Martin Luther King Jr. and other leaders during the Civil Rights movement, he was just a stranger to the homeowner, Richie Jean Sherrod Jackson. West, an MTSU history professor and director of the Center for Historic Preservation (CHP), had been invited to the home to help Jackson nominate it for inclusion in the National Register of Historic Places. As Jackson pointed to the chair where King sat the day he learned of the assassination of NAACP leader Medgar Evers, she said, "I don't let anyone sit in that chair."
By the end of the visit, however, Jackson had changed her tune, telling West not only that he was welcome to sit in the chair (an offer he respectfully declined) but also that on his next visit he should come to the back door—the one used by two Nobel Peace Prize winners, King and Ralph Bunche.
"That's how friends enter the house," Jackson said.
Well known in a field that's as much about gaining trust as it is about preserving structures, West excels at forging close relationships with those who have interesting stories.
Since becoming CHP director in 1985, he's established a reputation that's helped make the center and MTSU historic preservation students familiar in places well beyond Tennessee's borders. And he's far from finished. As he leads the center into its 30th year, he hopes to get funding to formalize the Historic Preservation major program's hands-on approach and expand the CHP's reach nationally and internationally.
"What does that do?" West asks. "It ends up creating more opportunities for students, and what are we about but that?"
Focusing on students has been part of the CHP's foundation since it was established in 1984 by the Tennessee General Assembly as MTSU's first Center of Excellence and one of nine original centers at Tennessee Board of Regents universities. The CHP became a full-time research and public service entity in 1991. Its mission is two-fold: to help Tennessee communities identify and use their heritage assets (historical sites, artifacts, and narratives that tell stories of the past) and to support and direct student research and experiential learning opportunities. Through the years, the CHP has helped communities develop historic preservation plans, historic structure reports, heritage tourism plans, National Register nominations, and more. Along the way, M.A. and Ph.D. students in Public History have worked alongside West and his staff, putting "boots on the ground," as West calls it, and getting real-world historic preservation experience.
"There is no better way to learn history and develop a passion for it than to go put your hands on it," West says. "It's a great competitive advantage because when our students go on interviews they talk about their projects, and employers know from the get-go that they have real experience."
Today, the mission of the CHP is still the same, but West and his staff have expanded its reach to include the Midsouth, which West defines as the area within about a six-hour radius from Murfreesboro.
"It makes for long days, but it really broadens the student experience," he says. "Our students get to say they worked on something in Appalachia or in the Mississippi Delta. You can't go other places to get that, so again, it gives them a competitive advantage."
West and his staff began to aggressively venture into other states in 2002, when they accepted an invitation to document Civil Rights churches in Birmingham. (The invitation came after they had successfully obtained a National Register nomination in the late 1990s for the Glenview neighborhood in Memphis, one of the first parts of the city to integrate in the 1950s.) The Birmingham project led to several others in Alabama, including a recent effort to assist in marking Civil Rights sites in Selma. Shortly after crossing into Alabama, the CHP started working with the Mississippi Blues Commission on the Mississippi Blues Trail, and the rest, as they say, is history.
"I saw how much the students benefited," says West. "I thought, 'Well, if they don't mind the travel, I don't.'"
Today, in addition to the Selma undertaking, the CHP is working in Kentucky, North Carolina, Missouri, Oklahoma, and, of course, Tennessee.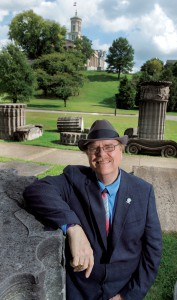 "That's still our core mission," West says. "But to entice students and to get good students, you've got to do more than that."
And they have done more. In the early days, the CHP tackled about four projects a year. Today, West, his staff, and students engage in fifteen to twenty projects annually, and the CHP typically provides funding for at least sixteen graduate assistants. This year, the center is supporting ten Ph.D. candidates and six master's students.
As have many distinguished graduates before them, those students are likely go on to careers in historic preservation. They'll find jobs in a variety of public and private settings including state historic preservation offices, military bases, national parks, federal agencies, historic sites and museums, preservation or cultural resources management consulting firms, and departments of transportation.
Several MTSU Historic Preservation alums hold high-profile positions in Washington, D.C., including David Brown ('77) at the National Trust for Historic Preservation, Blythe Semmer ('98) at the Advisory Council on Historic Preservation, and Jeff Durbin ('89) at the National Park Service.
"While none of us walked into our current positions straight out of graduate school in Murfreesboro," says Durbin, "I do believe that our education and hands-on training at MTSU gave us a foot in the door, which undoubtedly led to where we are now."
Durbin not only speaks highly of Dr. West and his experience at MTSU but also lauds the historic preservation program's reputation.
"MTSU's historic preservation program (and especially the public service work of the Center for Historic Preservation) has a strong reputation for producing well-prepared and well-rounded graduates who have a lot of practical experience as well as the intellect necessary to work in this profession," Durbin says.
Chris Hetzel, an alumnus and historic preservation consultant working on compliance-related projects across the country, agrees with Durbin, saying MTSU's program has long had a good reputation in the field. "MTSU's program always has high visibility and presence at national conferences and the like, largely due to Dr. West and his many students who have moved on to jobs and positions throughout the country," says Hetzel.
Graduates not only do work that strengthens MTSU's reputation but also create more CHP projects and form a network for other graduates seeking jobs.
"The students who come out of this real-world environment grow over time, and when they, themselves, are in hiring mode, they want people from that same process," West says.
West would like to safeguard that process for years to come.
"We need to make sure that the center's vision and boots-on-the-ground approach to doing history is institutionalized and sustainable in the future," he says.
His goals include figuring out ways to underwrite fieldwork.
"Then we can really work with communities in need and we can make sure this fieldwork-centered approach is here five years from now, ten years from now, twenty years from now," he says.
With money for travel, the CHP could continue to spread its national and international reputation.
With no plans to slow down, West is forging ahead (including blogging to stimulate dialogue about the CHP's work). With the help of staff members who offer fresh perspectives, he's doing everything he can to ensure that the CHP is ready for the future.
"I'm lucky," he says. "I have great people to work with: my colleagues work hard, the students who come to MTSU are almost invariably motivated, and then communities allow you to work on these projects."
In other words, bring on the next 30 years.
An Honor and an Opportunity
In July 2013, Carroll Van West, CHP director, was appointed state historian by Gov. Bill Haslam.
"Gov. Haslam and his staff made it clear that one reason they asked me is that I am active in all 95 counties, and they want to be able to rely on that experience whenever necessary," said West.
While he's thrilled and he acknowledges that there is no greater honor for someone in his field than to serve as state historian, he also sees the appointment as a way to create more opportunities for MTSU Historic Preservation majors.
"People are always asking me, 'Do you have someone who can do this, do you have someone who can do that?'" West says. "Sometimes there isn't a match, but there often is, and a student gets an internship or an entry-level job. In today's job market, just being able to open doors can matter."
UNLEASHING THE POWER TO PRESERVE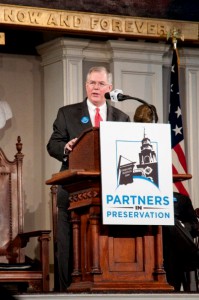 MTSU has produced a True Blue army of preservationists whose effect on communities large and small is unmistakable. One of MTSU's most celebrated historic preservation graduates is David J. Brown, chief preservation officer for the National Trust for Historic Preservation. Brown is one of the key figures working to protect America's national treasures.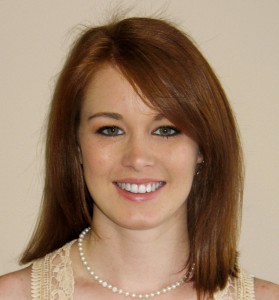 The program is equally proud of graduates like Jessica White,who recently took a position with the Huntsville Historic Preservation Commission in Alabama. Since then, she's worked as fieldwork preservationist for the Tennessee Civil War National Heritage Area, among other activities.
A CENTURY MARK
In 1985, the Center for Historic Preservation began administering the Tennessee Century Farms program to identify, document, and recognize farms that have been in the same family continuously for at least 100 years.
There are Century Farms in each of Tennessee's 95 counties, and the program has certified more than 1,500 farms. Of that number, 157 are at least 200 years old and 634 are at least 150 years old.
In addition to honoring these farms and families, the program allows the CHP to collect information necessary to interpret the agrarian history and culture of the state and provides learning opportunities for MTSU student research assistants.
(Editor's Note: Nothing written about the Tennessee Century Farms initiative would be complete without the name Caneta Hankins, who was indispensable to the program's success since it was transferred from the Tennessee Department of Agriculture to the CHP in 1984. She was director of the program for 12 years before her retirement in 2013.)
A Source of Praise
In 2013, when the Library of Congress released the first issue of Teaching with Primary Sources Journal, it was all about the MTSU Center for Historic Preservation's work in Tennessee teaching the Civil War era in a multidisciplinary context. Thousands of teachers across the nation have read the edition and many use the materials in their classrooms.
"Teaching about the Civil War with primary sources—original documents and objects that were created at the time under study—provides opportunities for expanding this familiar topic in history into subject areas as varied as geography, language arts, and science," the Journal said, "giving students unique opportunities to discover how this epic struggle bled into nearly every aspect of American life."
Ninety-Five Pieces of heritage
The sesquicentennial of the Civil War has been widely commemorated in recent years. Dr. Carroll Van West, director of the Tennessee Civil War National Heritage Area, cochaired the Tennessee Civil War Sesquicentennial Commission, which was created to highlight the state's Civil War history and to encourage tourism. Because each of Tennessee's 95 counties was touched by the war, the heritage area directed by West is the nation's only one to cover an entire state.
---