Defending the value of a liberal arts education in a workforce development-obsessed culture
by Gina K. Logue
It seems counterintuitive to question the relevancy of academic disciplines that date back to humanity's earliest civilizations. Nevertheless, people steeped in the liberal arts disciplines are accustomed to debates about the viability and relevancy of their work. In stagnant economic climates, those debates have a tendency to grow louder.
At its least intellectual level, the discussion is whether philosophy and sociology can prepare the workers of the future to make more and better widgets. This type of discussion is filled with stereo-types about tweedy professors in ivory towers operating in their own mental zip codes, oblivious to anything remotely resembling "real life." On a higher rhetorical plane, the discussion is whether liberal arts should adopt new technologies in innovative ways or even consider altering its mission in some sense, including adding other disciplines, to better meet the needs of the modern workforce. Related to the issue is how academia should promote liberal arts education to the general public. Some explanations seem to have more currency than others in clarifying the value of the liberal arts degree for taxpayers and voters who don't have a college education.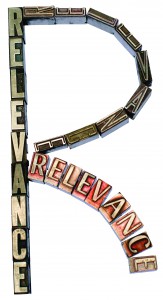 It's a debate unlikely to subside, but there's no shortage of those eager to defend the value and relevance of a liberal arts education in today's job-obsessed environment. And one doesn't need to go to an ivory tower to find them—plenty of MTSU alumni, now established business leaders in their own right, consider the liberal arts degree a crucial tool for workplace success.
Witnesses for the Defense
MTSU alumnus Doug Young ('71) owns City Tile and Floor Covering in Murfreesboro. His business sells and installs flooring including tile, stone, wood, laminate and carpeting. With only seven employees including him, he's in competition with Home Depot, Lowe's, and every big-box store with a franchise in the area. He says he would hire liberal arts majors at his business "in a heartbeat."
"Anybody will tell you that generally the best salespeople don't have business degrees," Young says. "Liberal arts majors would be my first choice because they're well-rounded. They're not tunnel-visioned."
According to Young, his double major in urban sociology and urban planning prepared him for his other job—city councilman, a position he has held for 11 years.
The assumption that a liberal arts education is a loser in at least one area of the job market is disputed by Col. Darrell D. Darnbush, commander of the 278th Armored Cavalry Regiment of the Tennessee National Guard, the largest unit in the state. Darnbush earned a bachelor's degree in political science from MTSU in 1986 and is enrolled in the master's program in strategic studies at the U.S. Army War College in Carlisle, Pa. After a period in which the military focused on attracting and recruiting people from the hard sciences, Darnbush says the armed forces are now tending to recruit from the social sciences.
"This is because, in the past five years, there has been a constant review of policy and doctrine," Darnbush says. "There is great demand for strategic thinkers who can identify the problem and develop approaches that require critical thinking."
MTSU alumnus Jim Burkard ('82, '85) earned a bachelor's degree in English and a master's in economics, a combination that upsets stereotypes some people have of college majors and their purposes. As an organizational coach at Vanderbilt University Medical Center, Burkard finds that communication is the key to confronting and overcoming operational challenges.
"The foundational skills and experiences provided within a liberal arts education never go out of style," Burkard says.
Another MTSU alumnus, Gordon DeFriese ('63), echoes the view that the diversity of a liberal arts education serves as a foundation for future learning in any profession.
"It enables you to function fluidly and effectively and to use various pieces of knowledge from different areas in different ways," says DeFriese, professor emeritus of social medicine and epidemiology in the Schools of Medicine and Public Health at the University of North Carolina–Chapel Hill.
DeFriese majored in sociology and political science at MTSU but turned to medical behavioral science and medical sociology for his doctorate at the University of Kentucky.
"Our medical school [at UNC] wouldn't want its doctors to have only a science background," DeFriese says. "They wouldn't make very good doctors. And the same is true for our law school."
While the need for college graduates to fill jobs in the STEM disciplines (science, technology, engineering, and mathematics) like medicine has been documented, some observers seem to want to pit the sciences against the humanities. Kira Hamman, who teaches mathematics at Pennsylvania State University–Mont Alto, makes a compelling case for STEM educators to support their liberal arts colleagues. In an April 12, 2013, article in the Chronicle of Higher Education, she asserts that the two areas are not as different as some think they are.
"Both the sciences and the humanities require deep creativity and intellectualism, an ability and desire to use reason, and a willingness to change your mind," Hamman writes.
Getting the Message Across
Even with plenty of business leaders making the case for the value of a liberal arts education, are the general populace and the legislators who represent them convinced? And have academics made their case adequately to the populace as a whole? Nannerl O. Keohane, a former president of Wellesley College and Duke University, puts a large part of the responsibility squarely on the shoulders of college presidents and other top university leaders.
"First and most obvious, they should use the bully pulpit of the college presidency deliberately and effectively—at convocations, commencements, [and] groundbreakings for new buildings; in speeches to the local Rotary Club or the state 4-H Club convention; and [in] addresses to alumni clubs," Keohane wrote in a Jan. 29, 2012, Chronicle of Higher Education piece.
Keohane says university leaders should cite examples from literature, history, and the arts in both formal and informal discourse, making a subtle endorsement of the disciplines by working them into conversation.
In an interview, Keohane urges her colleagues to point out that the acquisition of a broad-based education, instead of specializing in one skill that could become less important in a decade or two, actually prepares students to handle the serpentine twists of the job market over the course of a lifetime.
"Remind people that our counterparts in other countries, including most of the fast-developing economies of the second tier, are now promoting the liberal arts as the best way to prepare professionals for future accomplishment," Keohane says.
Perhaps one way to change public perception of the value of a liberal arts degree—and salary surveys like the one cited below—is to highlight nationally and internationally noteworthy liberal arts majors who have succeeded in the marketplace. Michael Eisner, the former Disney CEO, who majored in English and theatre at Denison University, paved the way with an article he penned for the Dec. 2, 2010, issue of the Wall Street Journal Magazine.
Eisner wrote, "I would much rather hire an executive who has taken courses in history and philosophy and language and art and English and Russian literature than somebody who has only studied a single element of one subject."
The December 2012 issue of Business Insider listed 30 liberal arts majors who have ascended to the heights of major businesses. Such individuals include Gannett CEO Gracia Martore, American Express CEO Ken Chenault, Delta Airlines CEO Richard Anderson, Bank of America CEO Brian Moynihan, Sprint Nextel CEO Dan Hesse, and Sherwin-Williams CEO Christopher Connor. What did these titans of industry glean from their liberal arts educations that helped propel them to their current positions? Jim Burkard says it's necessary for an economist to have a good working knowledge of history as well as an understanding of classic human decision making often reflected in great works of literature.
"There are some great contemporary American economists, such as Steven Levitt, who use their understanding of human nature and likely behavior patterns within their economic models. That ability comes from a well-rounded education, which includes an awareness of history, literature, philosophy, business, etc."
In Good Company
Is it even appropriate to talk about "selling" liberal arts to the public as a stepping stone to promotable skill sets for the workplace? This also raises the question of whether to state the case in purely economic terms.
The U.S. Census Bureau's most recent analysis of work-life earnings by major, measured in millions of dollars, shows engineering, computers and math leading the way with political science and social science in the middle, literature and liberal arts toward the end, and education bringing up the rear. Similarly, a salary survey released in April 2013 by the National Association of Colleges and Employers shows that none of the top 10 highest-paid jobs for new college graduates pertains to liberal arts. In this survey, business tops the list of highest paying disciplines, followed by communications, computer science, education, engineering, health sciences, humanities and social sciences, and math and
sciences.
Hamman says not all measurements of the value of a liberal arts degree should be financial in scope. "I don't think we want to live in a world where the dollar value and not the intellectual value of a discipline is what matters," she says. But if the paycheck is indeed the preferred yardstick for measuring liberal arts relevance, then a survey by the Association of American Colleges and Universities might prove interesting. The organization surveyed 318 U.S. employers in January 2012 and found that 74 percent of business and nonprofit leaders recommend that college students get a liberal arts education "in order to prepare for long-term professional success in today's global economy."
Liberal arts advocates, however, would argue that basing any assessment of the humanities solely on students' preparation for getting a job is inaccurate and shallow.
"It's important to make a living, of course, but we should want more than that," Hamman says. "Real success is in living a good life—that is, a happy life that contributes to making the world a better place in some respect . . . There are many ways to do this, but people who are engaged in the world around them, who are intellectually curious and understand nuance, have a much better chance of achieving it than people who lack those things."
Said another way, in an age of constantly transforming and shifting work environments, the ability to keep one's eyes open and to see the big picture—the picture that serves the community, the state, and the nation best—may be the most valuable workforce skill of all.
---