A look at recent awards, events, and accomplishments at MTSU
compiled by Gina E. Fann, Jimmy Hart, Gina K. Logue, Paula Morton, Drew Ruble, and Randy Weiler
Taking Command
Lt. Gen. Keith M. Huber, who recently retired from the U.S. Army after almost 40 years of service, joined MTSU as senior advisor for veterans and leadership initiatives, tasked with examining the University's policies and practices for the recruitment and student success of veterans and their family members.
"We are proud that MTSU has been recognized year after year by national publications such as Military Times and G.I. Jobs magazine as being one of the top universities in the U.S. for veteran education," said President Sidney A. McPhee at the time of Huber's appointment. "But we also recognize that there is much that needs to be done here to better serve this important community."
Huber's military service included most recently command of Combined Joint Interagency Task Force 435 in Afghanistan. He also served as a company commander, battalion operations officer, brigade and division operations officer, battalion commander, and director of civil-military affairs with the 101st Airborne Division at Fort Campbell.
This spring, Huber ushered in a new practice: honoring graduating veterans with special stoles in a ceremony before commencement. The University also recently announced plans to create a 2,600-square-foot Veterans and Military Center in the heart of campus that will cater to the needs of student veterans, from financial aid to academic advising, with staffers who understand the unique challenges facing veterans, active military personnel and their families. The University partnered with the U.S. Department of Veterans Affairs in 2012 to establish Tennessee's first VetSuccess On Campus office housed within the new space.
Resting Her Case
Leigh Stanfield, a junior from Soddy-Daisy who is concentrating in communications studies, won a national title in the novice division at the International Public Debate Association's National Championship Tournament at Boise State University in Idaho in March 2015. Her MTSU Debate teammate Abigail Barnes, a sophomore English major from Morristown, took third place in the same category. A special exhibition debate hosted by MTSU in April featured three MTSU debaters and three Irish students who won the 2015 Irish Times Debate Championship.
Spanning the Globe
MTSU and Universidad Andina del Cusco (UAC), a private university in Peru, forged a partnership that will allow officials to explore ways to make it easier for students from each institution to study at the other. It is MTSU's 39th international academic partnership (18 countries) and only the second such tie with an institution in South America. Best known for programs in tourism, accounting, and nursing, UAC is close to Machu Picchu, described by National Geographic as one of the world's most important archeological sites.

Ready for Takeoff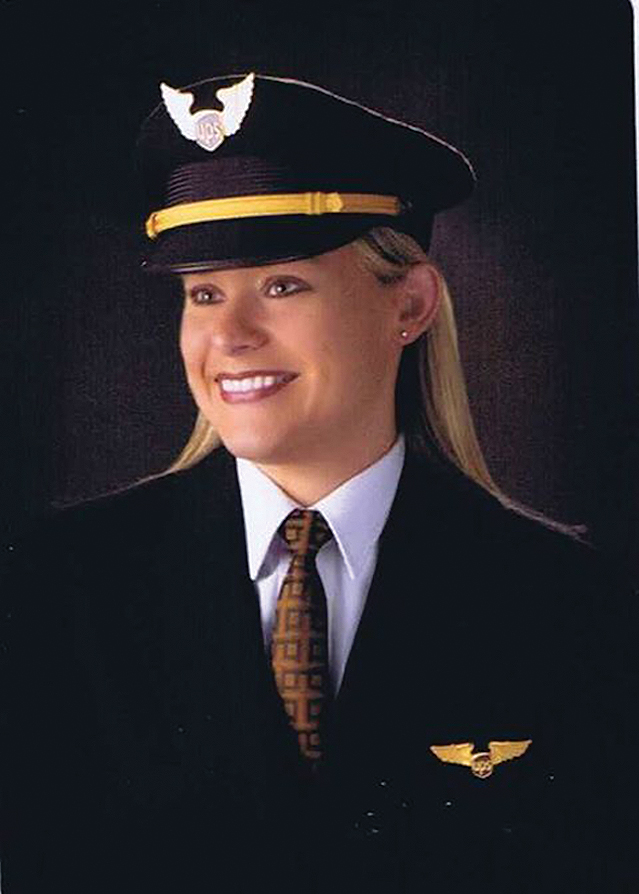 Shanda Carney Fanning ('99) was one of two pilots killed Aug. 14, 2013, when their United Parcel Service plane crashed in Birmingham, Ala. She was 37. Her best friend, Whitney Dix ('99), a pilot, an alumna, and a dispatch manager with Southwest Airlines in Texas, was devastated by Fanning's death.
But Dix was determined to keep her memory alive by spearheading a drive to establish a scholarship at their alma mater — the Shanda Carney Fanning Aviation Memorial Scholarship. The scholarship was awarded for the first time earlier this year.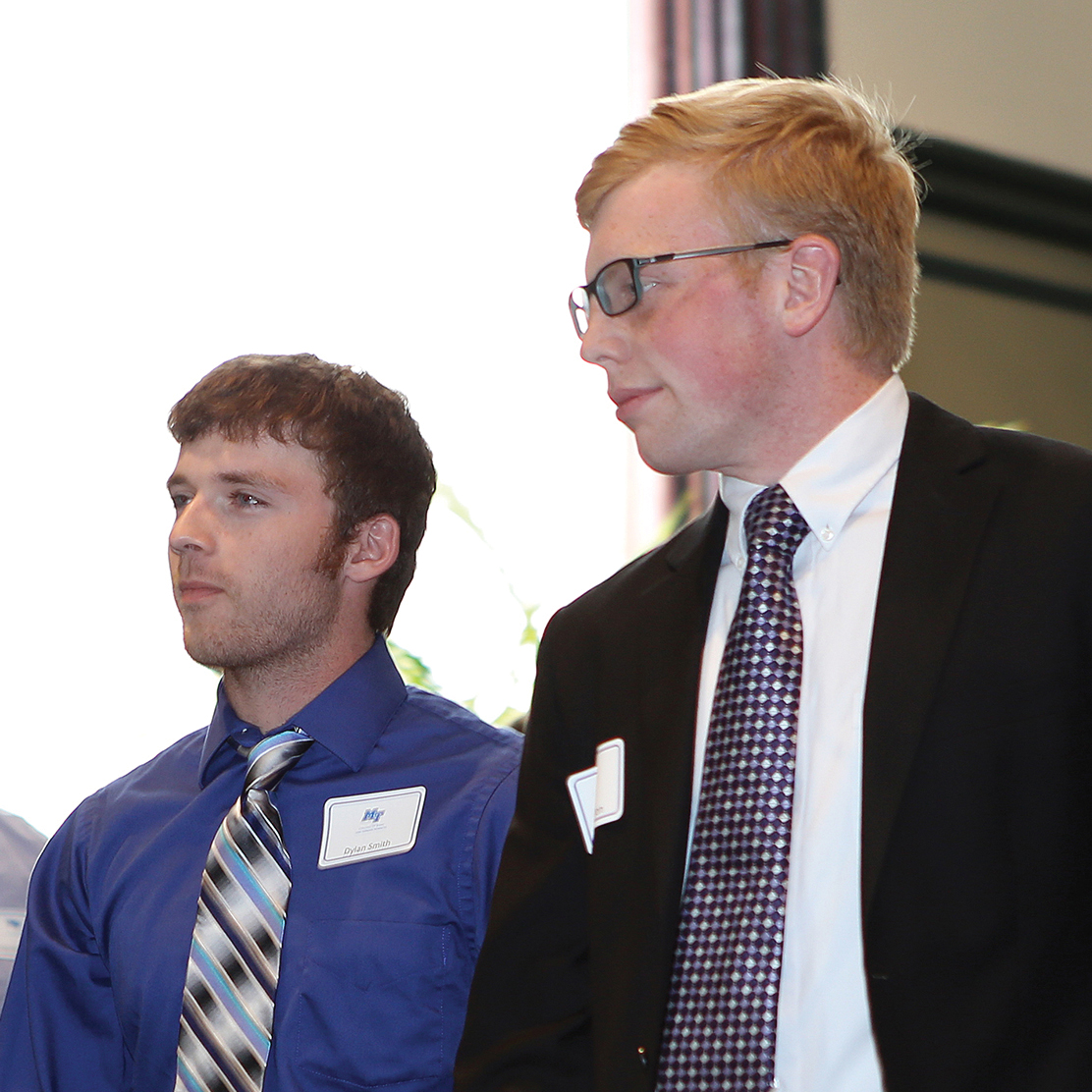 Recipients of $2,500 each were students Nathan Tilton and Dylan Smith, both Buchanan Fellows: recipients of the highest academic scholarship awarded at MTSU. Anyone interested in supporting the new aviation scholarship can do so online at www.mtsu.edu/fanningscholarship or by calling Nicole Chitty at 615-898-5003 or emailing her at nicole.chitty@mtsu.edu.
Not So Par for the Course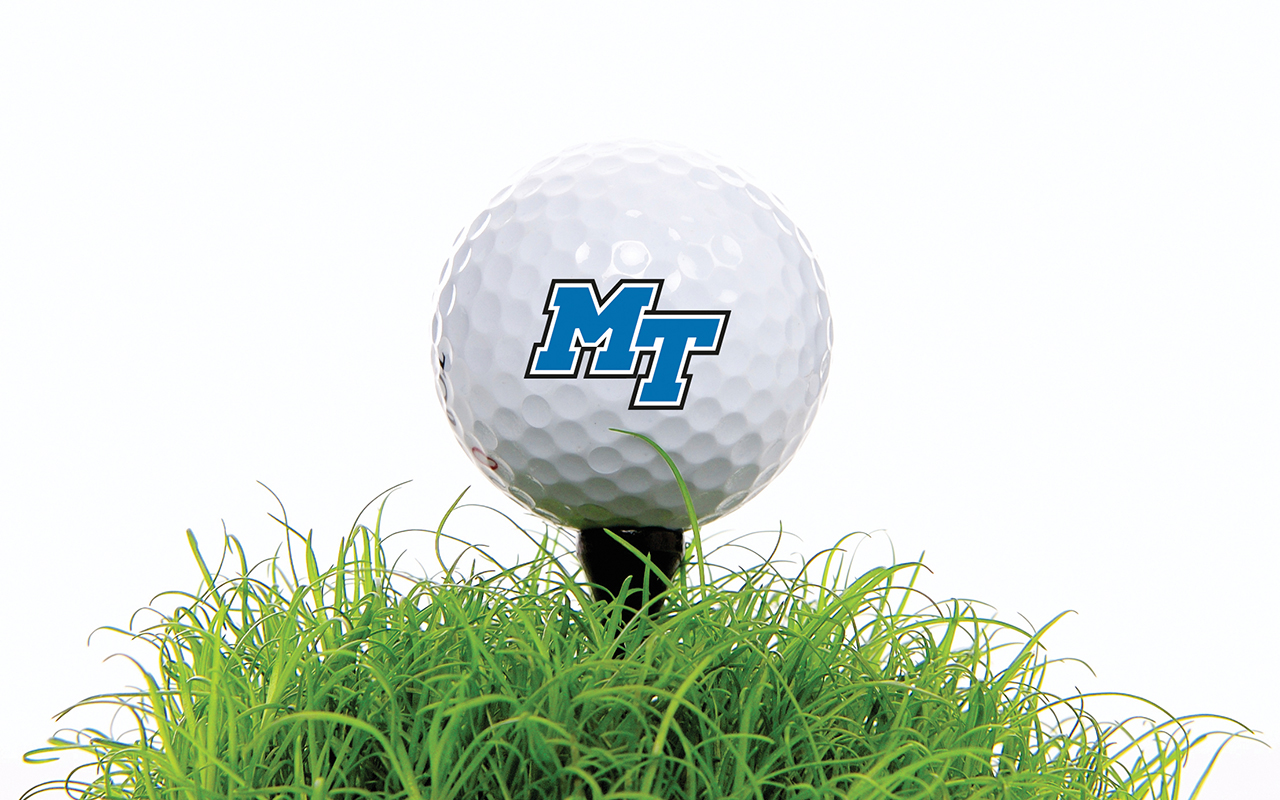 The MTSU women's golf team, led by head coach Chris Adams, made school history in May when it traveled to the NCAA West Regional in St. George, Utah. The team won the Conference USA Championship in April and, thus, an automatic bid to the postseason for the first time in its history.
Water Work
The Tennessee Department of Environment and Conservation (TDEC) and MTSU announced a partnership to expand opportunities for earning course credit and certifications through TDEC's Fleming Training Center in Murfreesboro, online, and at other statewide locations. "Fleming Training Center offers cutting-edge technology and advanced classes in a variety of water areas," said Bob Martineau, TDEC commissioner. "Having qualified candidates for these jobs is essential for protecting public health and the environment."
According to the Bureau of Labor Statistics, the water supply and sanitation sector is expected to experience an employment growth rate of 45 percent in coming years due to regulations, infrastructure growth, security, and customer demands. "This collaborative effort is a perfect example of the innovation that Tennessee needs in order to meet the Drive to 55," said Mike Krause, executive director of Governor Bill Haslam's initiative to have 55 percent of Tennesseans equipped with a college degree or certificate by 2025.
Bright Ideas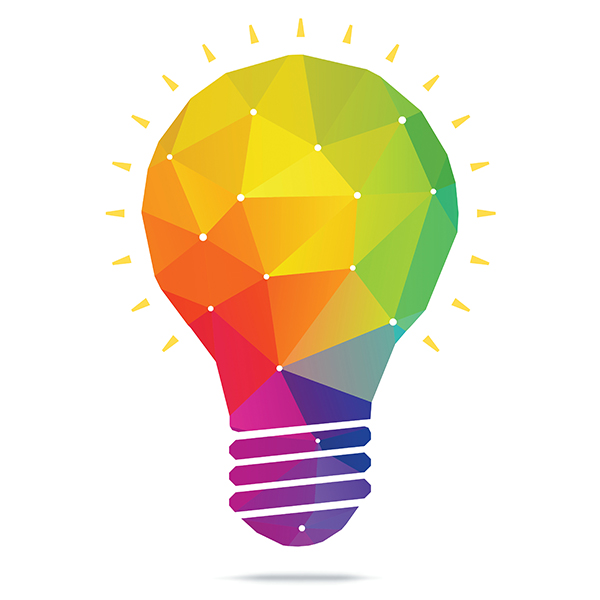 As a student in MTSU's Molecular Biosciences Ph.D. program, Matthew Wright of Knoxville mixed his deep knowledge of cells with his growing knowledge about sales to help his team win the 2015 MTSU Business Plan Competition. The winning idea was Salomon's House LLC, a startup whose ambitious mission is to discover disease-curing compounds that it in turn sells to the pharmaceutical industry. The achievement earned team members $7,500 in seed money to help bring their entrepreneurial idea into reality. Wright teamed with alumnus Jacob Basham ('13), a University Honors College graduate from Portland, and alumnus Eric Vick ('14) of Bellevue, who graduated last year with a Molecular Biosciences doctorate. Launched last year, the competition is sponsored by the Pam Wright Chair of Entrepreneurship. Any enrolled MTSU student or alumnus may participate in the competition.
Painting the Grammys True Blue
More than 20 MTSU alumni, faculty and former students have been nominated for Grammy Awards in the last decade. Nine have won Grammys so far, including some repeat recipients, in categories from classical to gospel to country.
In February 2015, one song won Grammy gold for a pair of former MTSU students. "Messengers," cowritten by 2003 music business graduate Torrance Esmond and former student Lecrae Moore for Moore's latest album, won the award for Best Contemporary Christian Music Performance/Song during the 57th annual Grammy Award ceremonies at Staples Center in Los Angeles. MTSU alumni Luke Laird ('01), and Jaren Johnston were nominated for Grammys in 2015 in the Best Country Song category.
Just weeks after his Grammy win, Esmond, who's known professionally as "Street Symphony," visited MTSU to talk to students and to establish the Street Symphony Scholarship, a $750-per-semester award for MTSU recording industry students.
For two consecutive years, 2014 and 2015, MTSU has been one of the universities with the highest profile at the Grammy Awards in Los Angeles. The 2015 trip featured three events: a Saturday brunch in downtown Los Angeles that honored alumna Alicia Warwick ('99), executive director of the Recording Academy's Nashville chapter (see related story in this issue's Class Notes section); a Saturday evening dinner in Malibu with MTSU alumni from the region; and a Sunday pre-Grammys reception with Nashville-based Leadership Music, a program that brings together established leaders in the music business to discuss issues affecting the industry.
President Sidney A. McPhee, Dean Ken Paulson of the College of Mass Communication, and Department of Recording Industry chair Beverly Keel were front and center for the entire weekends of events.
"MTSU is a valued partner and friend, and we appreciate its help in staging this great event before the Grammy Awards," said Diane Pearson, president of Leadership Music and an executive with City National Bank. "It means a great deal to have the university's leadership here today."
Meanwhile, inside Staples Center, MTSU alumnus Garry Hood ('77) was serving as head stage manager for the ceremony.
Hood has been head stage manager for more than 1,000 hours of network television specials including Olympic opening and closing ceremonies, presidential inaugurals, the Kennedy Center Honors, Super Bowl halftime shows, and most of the major entertainment awards ceremonies.
A Walk-off Home Run
Former Cincinnati Reds outfielder Ken Griffey Sr. highlighted MTSU's Baseball in Literature and Culture Conference in 2015. Griffey, the father of 13-time All-Star Ken Griffey Jr., is a roving instructor for the Reds. The annual gathering of baseball aficionados and scholars was held at MTSU from 2006 to 2015 but will be moving to Ottawa University in Ottawa, Kansas, next year. During MTSU's time as host, the conference welcomed former major leaguers such as Tommy John, Ferguson Jenkins, and Jim Bouton.
Holding Serve
A $6.2 million indoor tennis court facility at Old Fort Park officially opened in July. MTSU contributed $1.8 million to the project and will have dedicated locker room space. The local Christy-Houston Foundation also donated $500,000 for the project.
Good Partners
MTSU became a partner in Blackman High School's new Collegiate Academy, offering college-level courses at the high school this fall and assisting in the development of academic enrichment programs. The agreement allows Blackman juniors and seniors who meet eligibility standards to take up to six hours of MTSU courses at no cost. Credits will count on high school and college transcripts. MTSU will also make certain programs, activities, and resources available to academy students, such as access to its new $147-million Science Building, education-abroad programs, and campus events and lectures.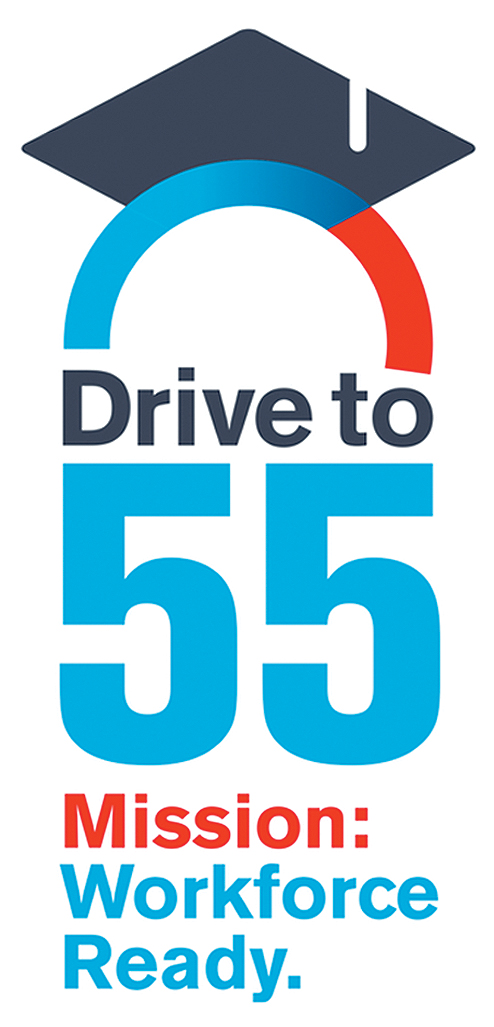 In related news, qualified high school juniors and seniors in Rutherford, Williamson, and Bradley counties will be able to take tuition-free online courses for college credit through MTSU's recently expanded dual-enrollment program. The online offerings range from courses in Aerospace to Recording Industry. The University's expansion in dual enrollment is expected to grow from about 35 students this year to 500 in the fall and bolsters Gov. Bill Haslam's Drive to 55 initiative, which identifies earlier engagement by students as a key advantage for helping grow the state's levels of educational attainment.
Better by Design
Mechatronics Engineering, one of MTSU's newest majors, received a three-year, $614,172 grant from the National Science Foundation for scholarships to help expand the program, which combines mechanical, computer, and electrical engineering, systems integration, and project management.
At least 15 incoming freshmen for each of the next three years will receive scholarships of up to $10,000.

The Future's So Fulbright
Two MTSU students were recently awarded Fulbright Scholarships — the U.S. government's flagship international educational exchange program. Tandra Martin, who recently finished a Gilman Grant in Morocco, received a Fulbright to travel to South Africa. Davis Thompson, who interned for First Lady Michelle Obama, is going to the Slovak Republic. For six consecutive years, MTSU has had two or more Fulbright winners — a total of 13. MTSU was one of just 108 colleges and universities recognized by the Chronicle of Higher Education for producing Fulbright international scholars in 2013, ranked alongside Duke, Harvard, and Yale. No other Tennessee institution made the list.
The Tassel Is Worth the Hassle
More than 2,500 students received MTSU degrees May 9 at commencement ceremonies in Murphy Center. Evan Cope, a Murfreesboro attorney and new chair of the Tennessee Higher Education Commission, was the guest speaker in the morning. Alumnus Darin Gordon ('95), director of healthcare finance and administration for the state of Tennessee, spoke at the afternoon ceremony. More than 2,100 of those receiving degrees were undergraduates.
So Much Cooler Online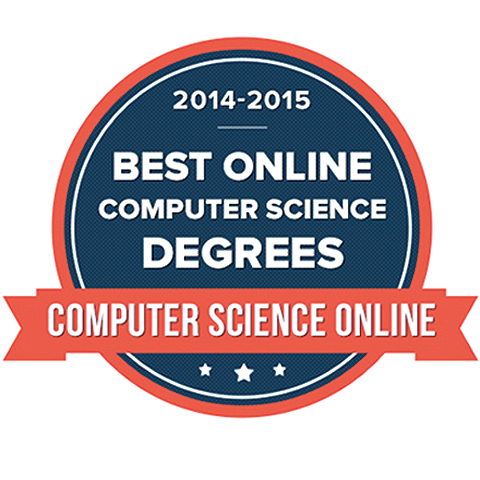 ComputerScienceOnline.org included MTSU University College's online degree offerings on its Best Online Computer Science Degrees list for 2015. Factors for making the list included tuition costs, student-teacher ratios, graduation rates, and accreditation. MTSU offers a bachelor's degree in professional studies with a concentration in information technology that can be earned fully online. The degree is part of the university's programs for distance and nontraditional students.
Getting on Board
MTSU signed a first-of-its-kind partnership with Florida's Montverde Academy, a premier private boarding school known for its strong international enrollment and 100 percent college placement rate. The pact will allow dual enrollment of Montverde students, most likely through online classes from MTSU. The academy's guidance counselors and MTSU's undergraduate and international studies recruiters will also place students from Montverde on campus at MTSU. Headmaster Kasey Kesselring ('97), who received his master's from MTSU and is a former headmaster of Webb School in Bell Buckle, leads Monteverde, which educates nearly 1,100 students from pre-K through 12th grade, including more than 350 boarding students between grades 7 through 12 who hail from across the U.S. and 60 countries. It also has made recruitment in China a top priority and has opened an educational center in Shanghai.
Fully Engaged
MTSU was among just 240 colleges and universities across the country to receive the 2015 Community Engagement Classification from the Carnegie Foundation for the Advancement of Teaching. MTSU is also among 157 of those institutions reclassified for the designation after having first achieved it in either 2006 or 2008.
According to Carnegie documents, the classification identifies "campuses that are improving teaching and learning, producing research that makes a difference in communities, and revitalizing their civic and academic missions."
Southern Fried Expedition
In March 2015, MTSU agriculture professor and alternative fuels researcher Cliff Ricketts and a five-member team (which included student Ben Black) completed a coast-to-coast drive from Key West to Seattle using nothing but waste chicken fat and used cooking oil from University dining facilities for fuel. The "Southern Fried Fuel" expedition was another career milestone for Ricketts, 66, who in 2014 drove coast to coast in vehicles powered exclusively by sun and water.
The Sky's the Limit
Unmanned aircraft systems (UAS) are creating thousands of new jobs in many industries and proving to be a major factor in aviation worldwide. That's why MTSU student-s who earn bachelor's degrees in the Department of Aerospace's new UAS Operations concentration, which started this year, will be a part of a growing business sector expected to produce 70,000 new jobs, starting salaries of $50,000 or more, and $13.6 billion for the U.S. economy in the next three to five years.
The concentration received Tennessee Board of Regents approval late last year, making MTSU one of only a handful of colleges or universities in the U.S. to offer UAS studies leading to a degree.
Hands-on Learning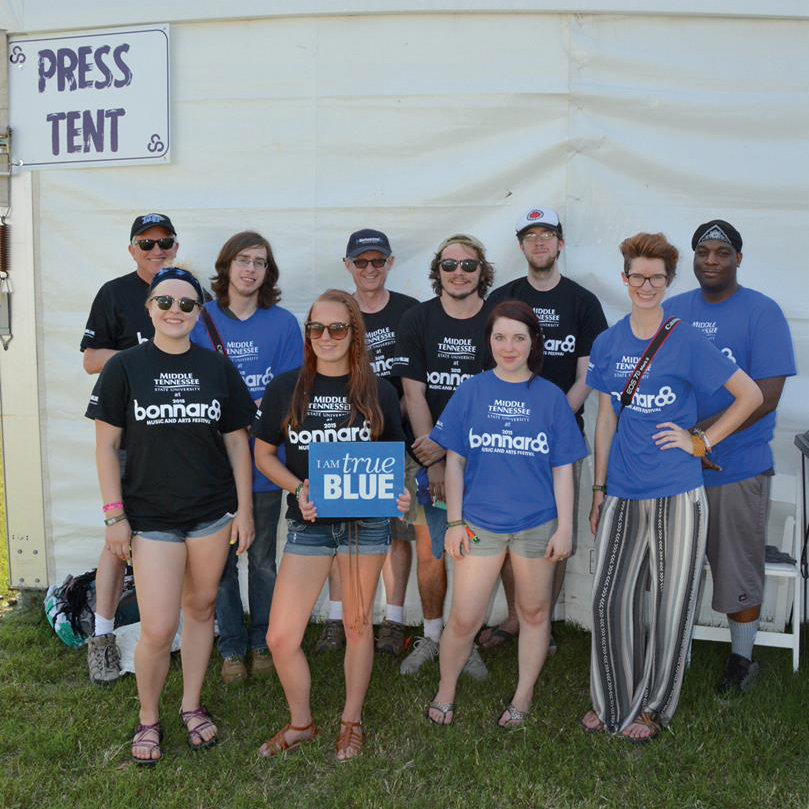 Students from the College of Mass Communication worked at Bonnaroo this summer under the second year of MTSU's unique partnership with festival organizers. Utilizing MTSU's $1.7 million mobile production studio, students captured video performances on the festival's Who Stage. Other students filed stories and videos for area news media outlets. Dean Ken Paulson said, "It's important that we extend our teaching beyond the walls of our college."
Piece by Piece
An MTSU professor's contribution to a new book has helped alter the discussion about the origins of humankind in North America. Dr. Hugh Berryman is the author of a chapter in Kennewick Man: The Scientific Investigation of an Ancient American Skeleton, which was published in late 2014 by Texas A&M University Press. Berryman, a research professor and forensic anthropologist, was one of 11 top American researchers who collaborated in the 2005–06 examination of a nearly 9,000-year-old skeleton that forced the scientific community to rethink the history of the peopling of the Americas.
Moon Shot
The MTSU Experimental Vehicles lunar rover team regained its status as best in the nation with a 5-minute-plus finish April 18 at the U.S. Space and Rocket Center half-mile obstacle course in Huntsville, Alabama. The student-built rover nicknamed "The Beast" placed third overall behind Russia and runner-up Germany in the NASA Human Exploration Rover Challenge. The event is held annually for university and high school teams to encourage research and development of new technology for future mission planning and crewed space missions.
Murfreesboro's Central Magnet School, which relies on MTSU for parts, machining, and advising, placed 11th in the high school division. The Experimental Vehicles Formula Hybrid MTSU team later competed for the first time in the Society of Automotive Engineers Collegiate Design Series event held at New Hampshire Motor Speedway in Loudon, New Hampshire. Judges awarded the team the top presentation with the highest score in the nine-year history of the event.
---