Raiders of Industry
by Drew Ruble
When Ron Fryar ('73) was a boy, his father picked up a newspaper route to supplement the family's income and help save for his sons' college tuition. Ron often tagged along with his father, delivering morning and afternoon Chattanooga papers (the Scenic City was a two-newspaper town back then) and collecting payments.
Fryar helped keep Murfreesboro as a two-paper town in his former role as publisher of the Murfreesboro Post, Rutherford County's free weekly newspaper. It was yet another chapter in his four-decade career as a newsman—one that included working with his daughter, Sarah Fryar Cantrell ('12), on the Post staff.
Proud MTSU grad
Fryar first put his MTSU degree to use as an advertising salesperson with The Daily News Journal in Murfreesboro during the mid-'70s. Years later, he became regional vice president over The DNJ and several other papers in middle Tennessee. He also served as publisher of The DNJ from 1993 to 2004.
"Those were the golden years," Fryar recalls. "Murfreesboro was booming."
Under his leadership, The DNJ added color to its pages, expanded news sections, and added more sports reporters to cover MTSU's move to Division I athletics and Nashville's pro sports teams.
The DNJ also became the first newspaper in Tennessee to put all of its content online daily and the first to institute a pay wall. The publication that had been referred to locally as "The Newsless" or "The Daily Disappointment" was respected again. Under Fryar, The DNJ's Sunday paper was named Tennessee's best by the Tennessee Press Association.
Fryar left The DNJ in 2005 to start a multistate newspaper company (with others) called American Hometown Publishing. After five years as vice president of operations there, he moved on and bought the Cannon County Courier in Woodbury, where he continues to serve as publisher. He joined the Murfreesboro Post as publisher in 2010 and served in that role until July 2015, when it was sold to Gallatin-based Main Street Media.
Fryar has the distinction of being the only person ever to serve as director of the Tennessee Press Association, state chair of the National Newspaper Association, and founding member and past director of the Tennessee Coalition for Open Government.
All in the Family
Newspapering was a family affair during Fryar's tenure as the Post's publisher, when Sarah, the second of his four daughters, joined the newspaper as part-time bookkeeper, accountant, and sales executive.
For Sarah, working at the Post was like reliving her childhood in the newsrooms her father ran.
"The days in the summer growing up when I got to come to work with him at the newspaper were my favorite days," she says. "It's just the same."
Ron says working with Sarah was a highlight of his tenure as publisher. "I'm very proud of her," he says.
Sarah's MTSU career was highlighted by work both as an on-air television personality and a behind-the-cameras production leader in the Electronic Media Communications Department. A particularly memorable job for her was serving as lead coordinator for the department's coverage and production of the second annual Capital Records Street Party on Lower Broadway in Nashville in 2013, a show that featured country music superstars Alan Jackson, Eric Church, and (MTSU's own) Eric Paslay.
"It was one of the longest television days I have ever been a part of," Sarah says. "But it was so much fun."
Sarah also interned at Athlon Sports Media Nashville during her college days, hosting a weekly Internet spot and a monthly preview of the company's national magazine.
Today, Sarah does freelance production work for Tennessee Digital Video (TNDV) on projects as wide-ranging as Fox 17's "Friday Night Rivals" to a world-championship Twinkie-eating competition in Tunica, Mississippi.
Father and daughter are both Paul Harris Fellows in the Murfreesboro Rotary Club, a recognition acknowledging those who contribute or have had contributions made in their name of $1,000 to the Rotary Foundation of Rotary International.
Ron has a place of honor on the Wall of Fame at MTSU's College of Mass Communication and is a founding board member of the Tennessee Journalism Hall of Fame! True Blue!
You Do What?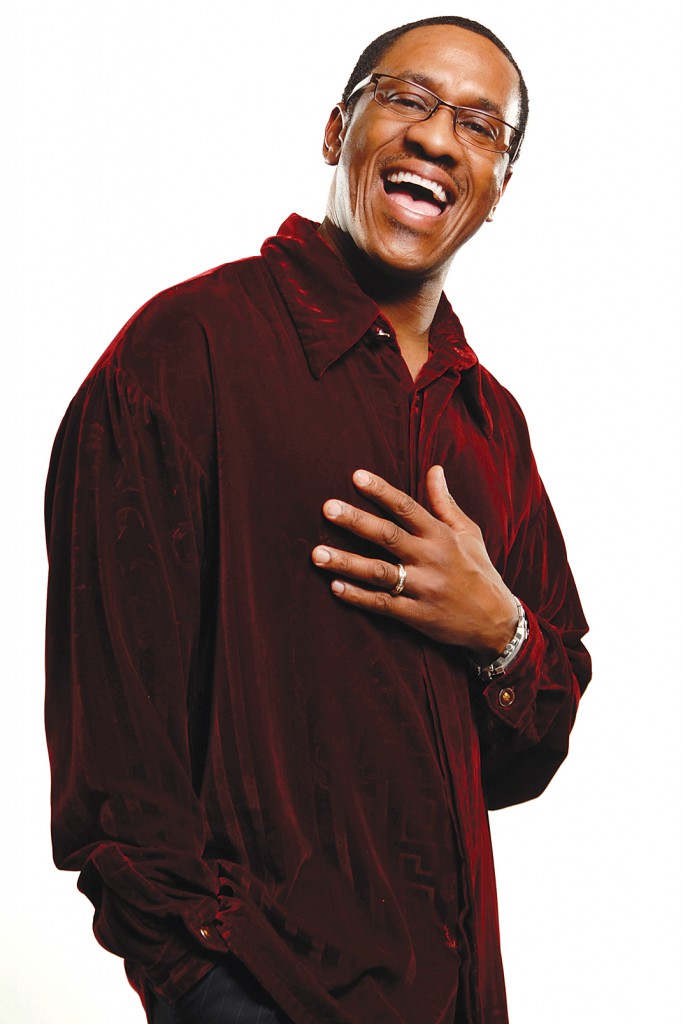 T. C. Cope is one of the most recognizable professional comedians working in the Nashville market. He started his career as an opening act for a heavy metal band at The Boro Bar & Grill on Greenland Drive close to campus. In 2011, while touring with comedian Anjelah Johnson (famous for her Bon Qui Qui character), Cope opened for Johnson in front of thousands of people in Murphy Center, mere steps away from where he started his comedy career as an MTSU student. Cope has also worked with (the late) Bernie Mac, DL Hughley, Ralphie May, and Jimmy Fallon and has appeared on BET's Comic View. MTSU
True Blue Travelers
Since 1993, MTSU graduates have participated in annual medical missions to
Nicaragua or Mexico. The latest group, shown here, assisted more than 5,000 people at a free clinic for medical, dental, chiropractic, pharmacy, and optometry needs during a weeklong trip to Nicaragua last year. More than 4,000 prescriptions were filled, and more than 400 bicycles were given new tires, pedals, seats, and brakes. Pictured here in front of an active volcano in Masaya, Nicaragua, last year are (front row) Sarah Robinson ('13, '14), Dana Jones ('92), Erica Robinson ('13), Don Johnson ('86), Mike Shew ('78, '89), (back row)
Walter Chitwood ('78), Jennifer McKnight ('83),
and David McKnight ('75). MTSU
Greg Armstrong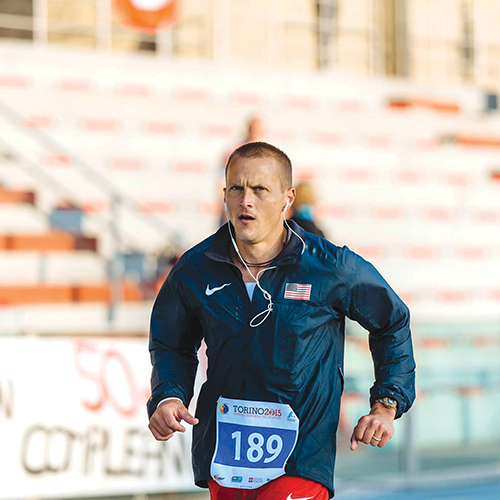 Greg Armstrong ('98), a science teacher and cross-country coach at Friendship Christian School (FCS), was a member of the 2015 U.S. National 24-Hour Running Team that competed in the world championship in Turin, Italy, on April 11, 2015. The ultra-marathoner, who has been known to regularly run from the FCS campus in Wilson County to Trousdale County, finished a strong third on the U.S. Men's Team, which earned a fourth-place finish overall. Armstrong logged 141.67 miles in 24 hours to finish 48th overall. Armstrong won first place in the Vol State 500-K (314 miles) in 2014, an event that demanded running through five states. He completed the race in three days, seventeen hours, and forty-eight minutes. Incredibly, he runs these races in Teva sandals. Armstrong says he runs these races to raise awareness of the nonprofit he founded, RUN4WATER, which helps provide clean drinking water around the world. MTSU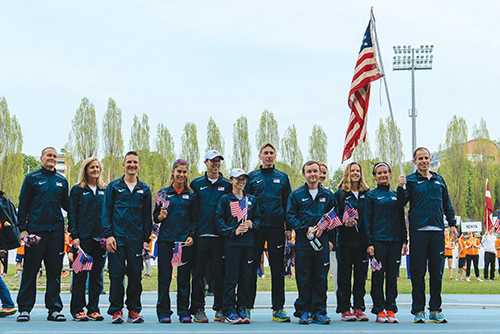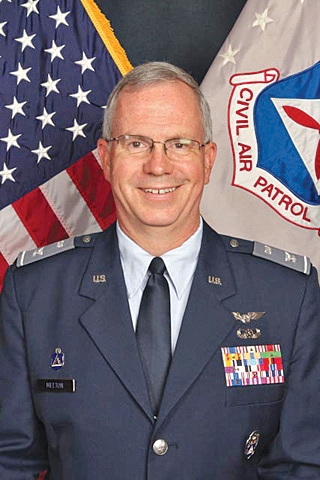 Colonel Barry Melton
Col. Barry Melton ('82), was recently installed as Southeast Region Commander of the Civil Air Patrol (CAP). The official auxiliary of the U.S. Air Force, CAP is a nonprofit organization with 58,000 members nationwide, operating a fleet of 550 aircraft, which performs about 85 percent of continental U.S. inland search and rescue missions. Members also play a leading role in aerospace education and serve as mentors to more than 24,000 young people currently participating in the CAP cadet programs. Melton was previously vice commander for operations of the Southeast Region from 2011 until this most recent appointment, and for four years before that was commander of Tennessee Wing.
Melton, who earned a bachelor's degree in Recording Industry from MTSU, and who also holds a master's degree in Television Production and Programming and Media Management from Regent University in Virginia Beach, Va., is employed by Cleveland-based nursing care leader Life Care Centers of America, where he serves as the director of virtual tour development. CAP and MTSU, which share a lengthy collaborative history, recently agreed to partner in aerospace education for state high school students in the U.S. Air Force auxiliary's cadet program. MTSU

J. B. Baker
J.B. Baker ('70), Nashville, was elected president of the board of directors of the Middle Tennessee Council of the Boy Scouts of America, which serves nearly 23,000 youth and adult volunteers throughout middle Tennessee and Fort Campbell, Kentucky.
Kelly G Rollins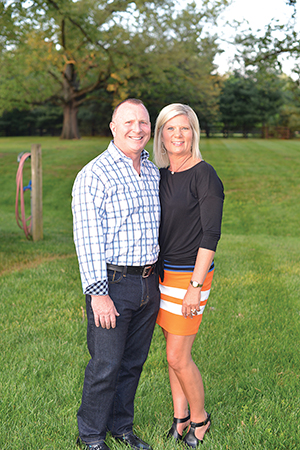 Kelly G Rollins ('93), was recently inducted into the Boys & Girls Clubs of Rutherford County's Hall of Fame. Rollins has served on the board of the local organization, which has units located in Murfreesboro, Smyrna, and Shelbyville, serving approximately 2,100 children annually, for the past eight years. In 2009, Rollins was instrumental in securing a $2 million capital gift from the Christy-Houston Foundation that led to the building of the Smyrna Unit—now the number-one most attended Club in Tennessee. In all, Rollins has secured more than $3 million in funding during his stint as a board volunteer.
On the state level, Rollins has served as chairman of the Tennessee Area Council and currently serves on the board of directors for the Boys & Girls Clubs in Tennessee. In 2013, Rollins received the prestigious National Medallion of Honor from the Boys & Girls Clubs of America. In 2011, Rollins's employer, UPS, presented him the distinguished President Barack Obama's National Volunteer Service Award for his commitment and service to his community.
Rollins has worked for 28 years at UPS, currently as senior account manager, East Region, Mid South District. Rollins is married to the former Cindy L. Sullivan ('86), who, like Rollins, is also a first-generation graduate of MTSU. Rollins's 25 year-old daughter, Kelli Lee ('12,'14), has her bachelor's and master's of Education from MTSU and is currently a first-grade teacher at John Pittard Elementary. Rollins's 20-year-old son, G, is a sophomore at MTSU and is pursuing a business degree. As regards his volunteer service to MTSU, Rollins has served two terms on the MTSU National Alumni Board and is currently serving in his first term on the MTSU Foundation's Board of Trustees. True Blue! MTSU
Alicia Warwick and Ashley Lamb Ernst
MTSU honored Alicia Warwick ('99), executive director of the Recording Academy's Nashville chapter, at an event Feb. 7, 2015, in downtown Los Angeles as part of the University's second annual outreach during the Grammy Awards. Among those in attendance was MTSU alum and songwriter/producer Torrance "Street Symphony" Esmond (pictured here with Warwick), who was an eventual winner at the 57th annual Grammy awards. But Warwick isn't the only MTSU graduate working for the Academy in Nashville.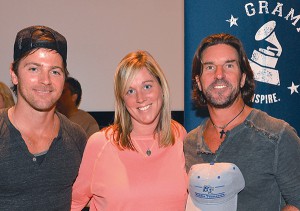 Ashley Lamb Ernst ('02), who is pictured at right, is manager of administrative operations for the South Region of the Recording Academy, which includes the Atlanta, Florida, Memphis, and Nashville chapter offices. Ernst is also a past Distinguished Alumni Award winner. Courtney White ('05), a project coordinator, and Virginia (Bailey) Faddy ('04), a project manager in member services, also work at the Nashville Chapter. Joseph Langford ('06), senior project manager of the Grammy Foundation, and Nate Hertweck ('04), manager of content production for GRAMMYPro, both work for the Academy in Los Angeles. True Blue! MTSU

Keon Raymond
Keon Raymond ('07) is entering his eighth professional season as a defensive back with the Calgary Stampeders in the Canadian Football League (CFL), where last year he contributed mightily to a team that won the league's championship, the Grey Cup. Off the field, Raymond is an active representative of the Stampeders and was particularly involved in the Every Yard Counts and Timbits programs. MTSU
Samantha Powell and Casey Brown
The MTSU Young Alumni Group (YAG) was founded in 2012 to facilitate networking events, social gatherings, and community service opportunities for alumni ages 35 and younger. Several programs and events (including charity opportunities) are planned and hosted by the YAG in middle Tennessee throughout the year. For a list of events, visit www.mtalumni.com or Like the YAG Facebook page at www.facebook.com/MTYoungAlumni. Pictured here are YAG president Casey Brown, right, ('08), who works in admissions at MTSU, and past president Samantha Powell, left, ('10), an IT project manager (whose daughter, Ellis Elizabeth Powell, is pictured in the Baby Raiders section). MTSU
Lauren Branson
Lauren (Stephens) Branson ('05), was recently named director of public relations at BMI in Nashville, working on the performing rights organization's songwriter-based events, including BMI's Country and Christian Awards shows, BMI number-one parties, the Austin City Limits Festival, LouFest, South by Southwest, and the Key West Songwriter's Festival. Before joining BMI, Branson was lead publicist at Yep Roc Records. MTSU
Laurelei Samuelson
When Laurelei Samuelson ('08, '13), graduated from MTSU's Computer Information Systems master's program and found work with Nashville-based HCA, the largest hospital company in the world, she noticed that an important component was absent from MTSU's curriculum—the data analytics and business intelligence piece. Samuelson, now 29 and leading a team that develops business intelligence (BI) solutions for HCA, introduced MTSU to MicroStrategy, a BI vendor used not only by her employer, but also by companies like Facebook, Target, Netflix, and Apple.Fourteen months later, with the help of HCA, MTSU faculty, and MicroStrategy, Samuelson successfully orchestrated a $1.48 million gift-in-kind of MicroStrategy's enterprise analytics software (licenses and programming materials included) to the Department of Computer Information Systems. The generous donation prompted MTSU to propose a new graduate concentration in Business Intelligence and Analytics. MTSU
Kim Myers
Kim Myers ('13), was recently named executive director of the Gallatin Area Chamber of Commerce. She recently graduated from the Tennessee Chamber of Commerce Executives Institute, a two-year program in leadership development. An executive with the Gallatin Chamber since 2013, Myers also serves on the Sumner County Tourism Board of Directors and the Gala at Cragfont Committee and is group coordinator for the Young Professionals Group of Gallatin. She also teaches four-year-olds at her church. MTSU
Ben Taylor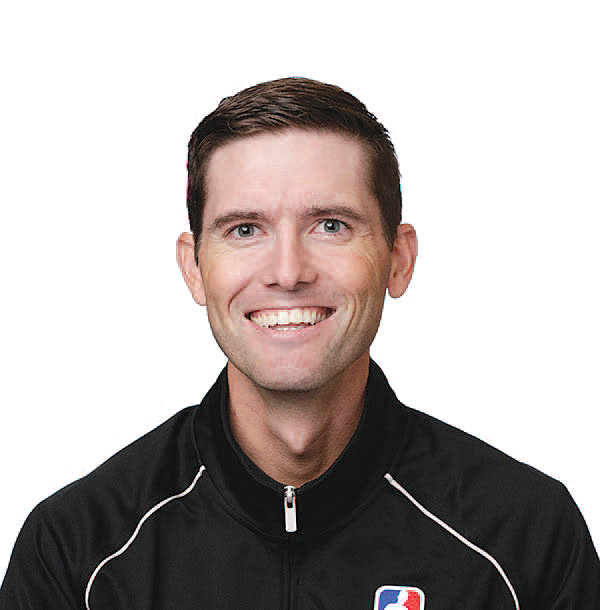 Referees uphold the integrity of the NBA, the world's premier basketball league, overseeing competition between exceptional athletes and making calls with 95 percent accuracy. How good do you have to be to become one of these guardians of the game? Consider that there are only 62 full-time referees working in the league. And one of those is Ben Taylor ('09), who is in his second season. Taylor spent six years refereeing in the NBA's increasingly popular developmental league (he started doing NBDL games while a junior at MTSU). During his MTSU days, the Cannon County High School grad, now an Orlando resident, was a member of Theta Iota chapter of Sigma Nu fraternity, for which he coordinated many events including the Multiple Sclerosis Society's "Bike to Jack and Back." MTSU
Sarah Guame and Tyler Shapard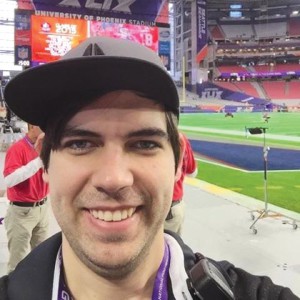 Two recent graduates of MTSU's Electronic Media Communication (EMC) program played pivotal roles in singer Katy Perry's Superbowl XLIX halftime show in Phoenix in January. Each works for Nashville-based Glow Motion Technologies, the company behind the LED glowing orbs that highlighted Perry's performance.
Tyler Shapard ('14), was an LED tech, and Sarah Gaume ('14), worked as a show prep technician, crew leader, and videographer. Glow Motion CEO Justin Roddick started his collegiate career at MTSU and has lots of praise for the EMC talent coming out of the University. MTSU
Toks Sokoya
Toks Sokoya ('13), is marketing coordinator with the Tennessee Titans. He oversees and manages social marketing campaigns; tests, measures, and tracks all campaigns; coordinates game-day planning and promotions; fulfills and executes sponsorship agreements with radio, TV, and other media; and coordinates and plans off-season events for fans. Sokoya's father is Sesan Kim Sokoya, a professor in the Department of Management and Marketing. MTSU
Andrew Cho
Andrew Cho ('14), hoped to complete his final semester of eligibility as a collegiate golfer at MTSU before fulfilling his military service requirement in his native South Korea. But it was not to be. In October 2014, Cho was playing well in a brand-new college golf tournament launched by MT men's golf coach Whit Turnbow called the Intercollegiate at the Grove. As fate would have it, the night before the final round of the tournament, Cho was notified that his request for a postponement of his service requirement had been denied and he would have to leave the U.S. immediately. On the positive side, Cho did graduate and received his degree from MTSU. He now says he hopes to play golf competitively as a pro starting in 2017. MTSU

BABY RAIDERS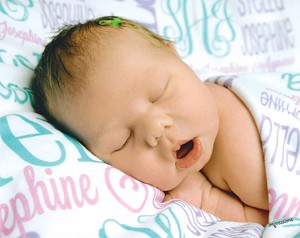 Stella Josephine Agnew, born March 17, 2015, to Steve and Patti Agnew ('06) of Murfreesboro.
Cyan Lynn Clopton, born May 16, 2014, to Ryan and Caryn Bailey Clopton ('05), of Antioch.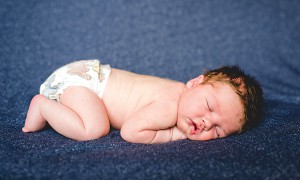 Caden James Couser, born January 23, 2015, to Daniel ('07) and Mattie Ogden Couser of Franklin.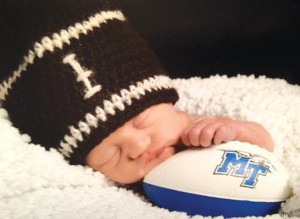 Henry "Hank" Bennett Deml, born December 11, 2014, to Mark and Rachel Gossage Deml ('05) of Murfreesboro.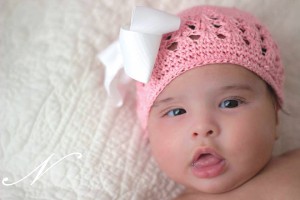 Jenna Kate Newsom, born October 16, 2014, to Jesse ('05) and Natalie Stone Newsom ('05), of Fayetteville, North Carolina.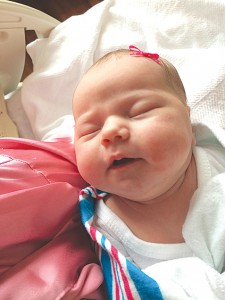 Ellis Elizabeth Powell, born August 17, 2014, to J. J. ('05) and Samantha Makin Powell ('10), of Thompson's Station.
Evelyn Grace Sanborn, born October 26, 2014, to Preston ('11) and Rebecca Cook Sanborn ('07, '13) of Antioch.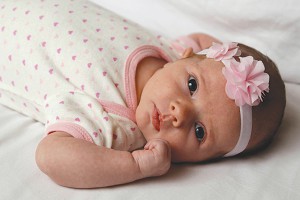 Nora Jane Simpson, born November 9, 2014, to Steve ('06) and Carla Simpson ('07) of Nashville.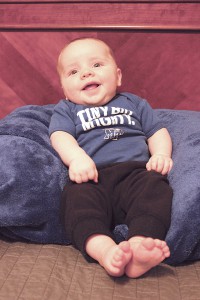 Austin Lee Easley, born October 29, 2013, to Aron ('09) and Mandy Easley ('10) of Franklin.
Landon Cutler Wade, born March 31, 2015, to Chris ('10) and Holly Wade of Tullahoma.
1960s
Jeff Jordan ('67, '76), Murfreesboro, has joined the Rutherford County School Board. He is a retired teacher and administrator with Rutherford County School System and is also a retired Rutherford County commissioner.
Jim Gaines ('69), La Jolla, California, was conferred membership in the DeVotie Society of Sigma Alpha Epsilon Fraternity. He is the first member of the Tennessee Beta chapter at MTSU to receive this honor. Gaines was also reelected to the board of the La Jolla Professional Men's
Society, one of the oldest men's luncheon societies on the west coast.
1970s
Al Allenback, USAF (ret.), ('73), Mobile, Alabama, was elected to the board of governors of Goodwyn-Mills-Cawood Inc., an engineering and architecture firm with an office in Nashville. Col. Allenback, who holds commercial and private pilot FAA ratings, heads the Airport Planning and Engineering department for the firm.
Joey Jacobs, ('75), Brentwood, was inducted into the Nashville Entrepreneur Hall of Fame. He is chair and CEO of Acadia Healthcare, a rapidly growing behavioral health company based in Franklin.
Charles Gentry Jr. ('76), Clarksville, is the new chief of administration for the city of Clarksville. Gentry was formerly public utilities senior director for Clarksville Gas and Water.
William B. Jakes III ('79), Old Hickory, became a Fellow of the American College of Trial Lawyers, one of the premier legal associations in America, during the group's 2015 spring meeting in Key Biscayne, Florida. Jakes is a partner in the Nashville law firm of Howell & Fisher PLLC and has been practicing in Nashville for 32 years.
1980s
J. Shawn Jacobs ('81), Smithville, was named news director at Zimmer Broadcasting in Cookeville, which includes KISS-FM 98.5, the Country Giant 94.7, WHUB, WPTN, and TV Channel 7. Jacobs was news producer for MTSU's WMOT-FM for 25 years.
Kina Steed Mallard ('81), Talbott, was named the 20th president of Reinhardt University in Waleska, Georgia.
John Wilson ('81), Decatur, Georgia, was named associate vice president of International Programs at the University of North Georgia. Wilson has been acting director of North Georgia's Center for Global Engagement for the past three years.
Tim Dickerson ('86), Nashville, was appointed director of Nashville's new Domestic Violence Prosecution Unit, Criminal Division, 20th Judicial District, Davidson County.
Darrell Freeman Sr. ('87, '90), Nashville, founder and executive chair of Zycron Inc., a Nashville-based company that helps hospitals manage information technology, was inducted into the Nashville Entrepreneur Hall of Fame. Freeman is also a cofounder of Williamson County–based Reliant Bank and cofounder and chair of Pinnacle Construction Partners.
D. Paige Matthews ('87), Smyrna, development director for the Dominican Sisters of St. Cecilia, was named 2014 Fundraising Professional of Year by the Association of Fundraising Professionals, Nashville chapter. Her husband, Mike Matthews ('97), is a special education teacher and football coach at Independence High School.
Col. Jeffrey T. Sims ('87), Signal Mountain, completed a successful brigade command of the 207th Regional Support Group based at Fort Jackson, South Carolina. His command covered five southern states, included 21 units, and accounted for more than 1,700 soldiers. Col. Sims now works for Southern Champion Tray in Chattanooga as director of information technology.
Jay Mouton ('89), Jacksonville, Florida, has self-published his latest novel, Apocalypse Awakening.
1990s
Gregory Phillipy ('90, '01), Nashville, was appointed director of the Tennessee Agricultural Museum, overseeing the collection and care of more than 3,500 artifacts and heading the organization's educational and outreach programs.
Mike Carter ('92), Gallatin, was appointed General Sessions Judge for the newly created Division III Sumner County General Sessions Court. Carter previously worked as
an attorney in Gallatin.
Deborah Storey Zawistowski ('93, '07), Frankewing, was named Pre-K–4 Teacher of the Year for Lincoln County. She teaches at Unity School.
Deena Adams Cruz ('96), Murfreesboro, was hired as technical clerk with the Blue ID Office of the Information Technology Division at MTSU.
Robert Dunkerly ('98), Richmond, Virginia, is the author of To the Bitter End: Appomattox, Bennett Place, and the Surrenders of the Confederacy. He is a park ranger at Richmond National Battlefield Park and is involved in historic preservation and research.
Steven Pharris ('98), Smyrna, was elected director-at-large of the 2015 board of directors of the Association of Social Work Boards during the group's annual meeting in Boise, Idaho. Pharris is community-based programs manager and contracting officer representative with the Department of Veterans Affairs, where he oversees VA programs in Tennessee, Kentucky, and Georgia in areas of child protection, public health, jails/prisons, chronic homelessness, HIV/AIDS, and mental health.
Jill Napier ('99), Gallatin, was named vice president/general manager of MusicPubWorks, a subsidiary of Zaviston Music Group. Napier previously was director of music services, founder, and president of the Nashville chapter of the AIMP, executive vice president of Big Loud Bucks, and vice president of business affairs at Ten Ten Music Group. She was recently honored by Nashville Business Journal with a Women in Music City Award, which recognizes women who are making a creative and economic impact on Nashville's $9.8 billion music industry.
2000s
Linda Couser Barnette ('00), Hurst, Texas, is public services librarian at Tarrant County College in Fort Worth, Texas.
Thomas "Jeff" Mason ('01), Mt. Juliet, recently published his first poetry anthology, Whispers in the Wake. Mason is a systems administrator for the Metropolitan Development and Housing Agency.
Kyle Skillman ('01), Kansas City, Missouri, is with the law firm Bond, Schoeneck & King PLLC. Skillman's practice is concentrated on the representation of colleges and universities and persons dealing with NCAA infractions matters.
Jason Kuhn ('03), Hendersonville, is the owner of Stonewall Solutions, a company that uses the principles of the Navy SEALs to help individuals and teams develop a winning culture through teamwork, leadership, communication, failure analysis, and the desire to succeed and win.
Corinne Gould ('04), Smyrna, was appointed deputy director of public affairs for the Tennessee Department of Agriculture. She is also executive secretary and treasurer of the Tennessee Quarter Horse Association and travels extensively with her horse show announcing business.
Ann Nored ('04) and daughter Amanda Nored Counts ('07, '10), both of Murfreesboro, were each honored as Teacher of the Year at their respective schools. Ann is the library media specialist at Wilson Central High School, and Amanda is the library media specialist at Hobgood Elementary.
Jennifer Bettag ('05), Murfreesboro, is local director of clinical care for Alive Hospice.
Nathan Nichols ('05), Readyville, was appointed Cannon County clerk and master. He previously worked in the Cannon County Circuit Court Clerk's office and was assistant district attorney general for the 16th Judicial District.
Trish Marzella Mathisen ('06), Nashville, received the Iris Award from the Nashville Academy of Nutrition in Dietetics for her work in nutrition and support of registered dieticians. She is the creator of www.nutrisha.com, a culinary nutrition education platform that connects nutrition to local and seasonal eating.
Daniel Couser ('07), Franklin, is employed by Franklin Mortgage Company in Franklin.
Tyler Watson ('07), Cookeville, was promoted to manager of sales and service for the Cookeville service center of Old Dominion Freight Line.
Brian Bergeron ('08), Thompson's Station, is an account executive at Eliven, a leading beverage consulting firm for hospital systems.
Michael Burrows ('08, '13), Murfreesboro, is CEO and owner of H3O Aquatics, a warm-water therapy facility specializing in aquatic rehab and therapeutic exercise. Burrows, who served in Iraq as executive officer of a surgical team, is particularly interested in helping veterans.
Wesley B. Lankford ('09), Brentwood, director of distribution center systems at Genesco, is also an adjunct graduate faculty member in Jennings A. Jones College of Business at MTSU. Formerly with SESAC and Ingram Book Group, Lankford was originally hired at Genesco to oversee warehouse systems at the company's Lebanon site, which supports more than 1,000 retail locations.
Salaad Nur ('09), Nashville, joined the Brentwood office of LBMC Technologies as a senior consultant specializing in Intacct financial software. Originally from East Africa,
Nur has lived in the Nashville area for 16 years.
2010s
Alexander Laine ('11), Lebanon, earned his Certified Public Accountant (CPA) license from the Tennessee State Board of Accountancy. Laine has been part of the credit administration department at First Freedom Bank for two years.
Corey Garner ('12), Winchester, joined LPL Financial as a wealth advisor and licensed insurance agent.
Scott Miller ('12, '14), Chattanooga, is a staff accountant for LBMC Technologies at the firm's Chattanooga location. He works with companies in the manufacturing, not-for-profit, and real estate industries.
Fadia Patterson ('12), Lexington, Kentucky, joined the ABC 36 news team in Lexington. She previously worked as a reporter at the ABC affiliate in western Kentucky. She is involved with the National Association of Black Journalists and the National Association of Hispanic Journalists. She is a member of Zeta Phi Beta Sorority and the National Pan-Hellenic Council.
Terry Payne ('13), Bon Aqua, joined the network operations division for the Brentwood
office of LBMC Technologies as a technology software developer.
Sarah Poss ('14), Watertown, joined First Freedom Bank as a customer service representative at the bank's Lebanon location.
In Memoriam
1930s
Coe LaJeaune McIntire ('39), Atlanta, Georgia, February 27, 2015
Pauline Malone Tramel ('38), Nashville, July 23, 2013
1940s
Marion Elmer "Mike" Alford ('41), Portsmouth, Virginia, January 16, 2015
Leon DeLozier ('43), Cookeville, January 1, 2015
George Grau ('46), Gulf Shores, Alabama, January 23, 2015
Frances Knies ('46, '52), Winchester, December 13, 2014
Allita Palyarik ('44), Waynesboro, September 26, 2014
Ruth Boyd Ramsey ('47), McMinnville, September 29, 2014
John "Fred" Scarbrough Jr. ('40), Murfreesboro, April 14, 2015
Annabelle Derden Selph ('42), Durham, North Carolina, April 7, 2015
Margaret Hoover Todd ('44, '60), Murfreesboro, February 1, 2015
Catherine Blankenship Zahn ('41), Huntington, Indiana, October 16, 2014
1950s
Howard Alsup ('56, '58), Cross Plains, April 14, 2015
Peggy Faulkner Coleman ('54), Smyrna, October 25, 2014
Homer Coggin ('59, '63), Nashville, February 26, 2015
Thomas Coode ('57, '61), Rices Landing, Pennsylvania, March 3, 2015
Sidney Corban ('56, '58), Franklin, February 24, 2015
Ben Herman ('58, '61), Dowelltown, March 15, 2015
James Kemp ('59), Tullahoma, January 4, 2015
Sara Martin ('57), Nashville, January 10, 2015
Mary Harrison McClary ('52), Nashville, February 27, 2015
Glenn Melson ('59), Shelbyville, November 16, 2014
Francis Reynolds ('56), Gallatin, January 22, 2015
Neuva Sharp Sears ('54), Franklin, August 21, 2014
John Thrower ('59), Nashville, August 14, 2014
L. F. West ('52), Ashland City, December 29, 2014
Robert Wood ('54, '59), Lebanon, December 8, 2014
1960s
Howard Barton ('64), Rockford, Alabama, April 1, 2015
Lee Benson ('62), Katy, Texas, January 16, 2014
William Brophy ('65), Lakeland, Florida, December 23, 2014
Margaret Scott Butler ('68, '72), Roswell, Georgia, October 9, 2014
Caroline Callis ('63), Nashville, February 8, 2015
Erwin Cole ('65), Murfreesboro, January 13, 2015
William Crawford ('68), Franklin, November 10, 2014
Sherry Dale ('69), Ocoee, Florida, September 27, 2014
Austin Dejarnatt ('65), Fayetteville, October 16, 2014
Clarence Elkins Jr. ('61), Smyrna, March 31, 2015
John Evans III ('66, '69), Lawrenceburg, March 5, 2015
Alvin Grady ('67), Hermantown, Minnesota, January 29, 2015
James L. Harris Jr. ('68, '86), Nashville, November 29, 2014
Dorothy Hoover ('68), Eagleville, January 25, 2015
Dandridge Hyde ('64), Nashville, October 4, 2014
Clarence Kilgore Jr. ('60), Tracy City, January 6, 2015
Broadus Maples ('65), Murfreesboro, February 25, 2015
James T. McMillen ('68), Houston, Texas, April 1, 2015
Sidney McSwain ('65), San Diego, California, January 28, 2015
James Meriwether Jr. ('66), Antioch, September 30, 2014
Sue Spivey Messick ('63), Murfreesboro, December 15, 2014
Janie Moore ('65, '87), Morrison, March 28, 2015
Linda Patterson ('67, '68), Milton, November 3, 2014
James Reed ('67, '71), Madison, August 10, 2014
Kathryn Brown Sanders ('61, '68), Montgomery, Alabama, August 10, 2014
Nannette Young Senter ('69), Florence, South Carolina, February 25, 2014
Robert Stanfield ('66), Antioch, March 12, 2015
Ivan Walters ('69), Santa Fe, December 29, 2014
Lynn White Jr. ('61), Murfreesboro, November 16, 2014
Larry Williams ('65), Benton, March 23, 2015
William Woody ('64), Atlanta, Georgia, January 9, 2015
1970s
Herman Blasing ('77), Ely, Minnesota, January 26, 2015
Jerald Bass ('70, '73), Franklin, August 14, 2014
Patricia Russell Coleman ('70), Memphis, December 6, 2014
Beverly Cooper ('75), Chapel Hill, February 10, 2015
John Csir ('77), Erie, Pennsylvania, September 28, 2014
Wilma Clayton Davis ('77), Hohenwald, March 22, 2014
John Robert Duke Jr. ('77), Nashville, April 12, 2015
Jan Eberle ('75), Franklin, August 11, 2014
Connie Groves Eubanks ('76), Palm Bay, Florida, November 17, 2014
Howard Garner ('77), Cary, North Carolina, Dec. 11, 2014
Billy Grizzard ('73), Murfreesboro, November 18, 2014
Michael Hosey ('72), Goodlettsville, June 14, 2014
John Jarrell ('79), Shelbyville, August 3, 2014
Gary Kerr ('70), Herndon, Virginia, January 14, 2015
Betty Pugh Martin ('73), Brentwood, April 11, 2015
Horace Martin ('75), Murfreesboro, November 23, 2014
Randall Mason ('71), Franklin, January 3, 2015
Dorothy Mullinix ('74), Cookeville, February 1, 2015
Hamilton Mundy III ('76), Asheville, North Carolina, February, 24, 2015
Helen Wolfe Noffsinger ('76), Murfreesboro, November 19, 2014
Karen Boyd Ray ('74), Florence, South Carolina, December 23, 2014
Deborah McKnight Rowlette ('76), Murfreesboro, October 21, 2014
James Smotherman ('72, '75), College Grove, April 12, 2015
Barbara Bowen Snyder ('75), Tullahoma, November 24, 2014
Flora Boydston Thornhill ('72), Arab, Alabama, November 5, 2014
Robert Whitaker ('77), Nashville, March 27, 2015
Dorris Wyatt ('74), Clarksville, November 22, 2014
1980s
Patricia Rhudy Cook ('84), Shrewsbury, Massachusetts, January 6, 2015
Ginger Christman Daniel ('81), Gallatin, March 5, 2015
William Edwards Jr. ('82), Henderson, Kentucky, January 26, 2015
Cynthia Wright Fagan ('84), Woodbine, Maryland, October 27, 2014
Slater Foy ('83), Bluffton, South Carolina, January 24, 2015
Raymond Gray ('83), Kelso, February 4, 2015
Thomas Hovater ('84), Murfreesboro, October 11, 2014
Haran Hunter ('83), Orange Beach, Alabama, November 29, 2014
Joseph Kelly ('89), Columbia, February 4, 2015
Jerry Maxine Lindsay ('81), Tullahoma, November 19, 2014
Jeffrey Loveless ('82), Spring Hill, November 7, 2014
Paul McRee ('81), Central City, Kentucky, March 12, 2015
Heather Murphy ('88), Chattanooga, January 19, 2015
Karen Marshall Musgrove ('86), Woodstock, Georgia, October 30, 2014
Russell Musgrove ('85), Woodstock, Georgia, October 30, 2014
Mohssen Najmi-Naini ('84), Nashville, January 12, 2015
Betsy Pardue Pearse ('81), Islamorada, Florida, March 26, 2015
Thomas Potterfield Jr. ('82), Richmond, Virginia, April 25, 2014
Becky Burns Reed ('83), Ada, Ohio, October 22, 2014
Jan Belew Robinson ('85), Knoxville, October 6, 2014
John "Mike" Rutledge ('80), Murfreesboro, January 31, 2015
Charles Smith ('81), Arlington, January 2, 2015
Ricky Smith ('80), Winchester, January 13, 2015
Joy Spence ('85), Murfreesboro, February 17, 2015
Marilyn Woodard ('80), Cheyenne, Wyoming, January 20, 2015
1990s
Kelli Penland Abner ('91), Franklin, December 29, 2014
David Adams ('98), Readyville, March 20, 2015
Melanie Hamilton Baldwin ('93), October 5, 2014
Harold Conatser Jr. ('98), Maryville, November 28, 2014
Christopher Harville ('96), Lebanon, September 17, 2014
Janet Throneberry Hopson ('92), Murfreesboro, March 7, 2015
Eric Jacks ('93), Murfreesboro, October 4, 2014.
Shawn Jennings ('97), Manchester, November 3, 2014
Tonya Maddox Lewis ('95), Knoxville, November 4, 2014
Mark Mays ('92), Williamsburg, Virginia, August 28, 2014
Paul McKelvey ('98), Nashville, September 21, 2014
Jeffrey S. Parker ('97), Quincy, Massachusetts, February 12, 2015
James Reed ('97), Murfreesboro, September 22, 2014
Avis Satterfield ('92), Huntsville, Alabama, November 26, 2014
Alicia Petrilli Shaia ('92), Colleyville, Texas, September 30, 2014
John Stewart ('90), Winchester, December 7, 2014
Paul Stuart ('90), Murfreesboro, March 10, 2015
Kenneth Wetzel ('96, '97, '01), Bradyville, November 18, 2014
2000s
Audrey Williams Black ('00, '05, '10), Murfreesboro, April 15, 2015
Jonathan Bufkin ('08), Murfreesboro, December 23, 2014
Amanda Jakes Burks ('03), McMinnville, January 21, 2015
Edith Johnson ('04), Murfreesboro, April 4, 2015
Michael Semich ('01), Murfreesboro, October 15, 2014
Keri England Victory ('06), Smyrna, December 9, 2014
Joanna Miller Whitmire ('01, '04), Murfreesboro, November 20, 2014
2010s
Andrew Burns ('12), Franklin, January 28, 2015
Brandy Martin ('11), Murfreesboro, December 18, 2014
Hunter Mitchell ('13), Madison, Mississippi, February 6, 2015
Joshua Salter ('12), Tifton, Georgia, October 30, 2014
---