MTSU's longstanding relationship with Civil Air Patrol evolves into a talent pipeline for the University
by Andrew Oppmann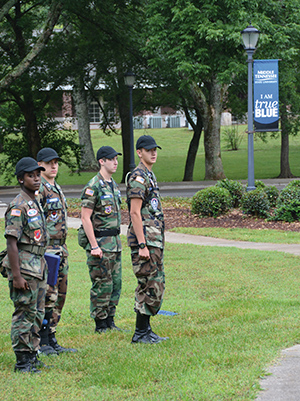 Fourteen full-time faculty members, 35 flight instructors, and more than 750 majors place MTSU's Aerospace program among the largest of the nation's collegiate aviation programs. Civil Air Patrol (CAP), a 61,000-member volunteer civilian organization founded in 1941 and chartered by Congress to support the Air Force and best known for inland search-and-rescue missions, has aerospace education as one of its primary missions.
Seizing on their shared mission, MTSU and CAP formally partnered in 2014 to benefit each other in aerospace education for state high school students. For CAP, its cadet program for youths ages 12 to 21 gained opportunities to connect with MTSU's Department of Aerospace faculty and facilities. For MTSU, connecting young cadets early on to the Aerospace program serves to boost the University's ability to attract top-flight CAP cadets interested in exploring careers in aerospace (or other fields) to MTSU.
Wendy Beckman, chair of MTSU's Aerospace Department, describes the relationship as a true "win-win."
"Since these students are already interested in aviation, they are very enthusiastic and well-informed participants in the activities we conduct with them," she said. "The chance to show these cadets our facilities, faculty, and staff is also a terrific way to make a good impression, which will hopefully result in a decision to attend MTSU when it's time to select a university."
Two such talented cadets are freshman Josh Brinegar and senior Joshua Williams. Their stories well elucidate the clear positives that both MTSU and CAP enjoy as a result of this strong connection.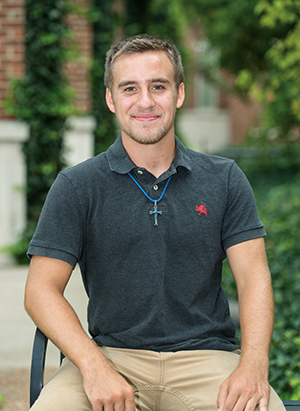 Cadet Lt. Col. Josh Brinegar of Hohenwald, the second-ranking youth officer, started attending MTSU during the Fall 2016 semester as one of the new class of Buchanan Scholars, the University's highest academic scholarship.
Brinegar is a veteran of the CAP Tennessee Wing Drill Team and has received several honors. Among them, Brinegar was awarded the General Ira C. Eaker Award in 2015, an achievement only 2 percent of all cadets receive. He also was given the prestigious Veterans of Foreign Wars Cadet Officer Award for 2014–15.
Brinegar has elected to major in another one of MTSU's nationally recognized academic programs, Concrete Industry Management (CIM).
"As a kid, I loved creating things with all the Legos we had," Brinegar told MTSU. "I still do! As I have learned about the CIM program and what it offers, I believe I can take the creative fire I have and put it to use, along with the knowledge I'll gain at MTSU."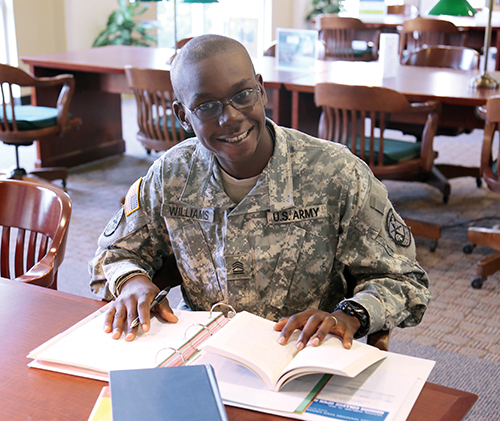 Brinegar is just beginning his MTSU-CAP experience. Cadet 1st Lt. Joshua Williams of Smyrna, by contrast, is already a senior Honors College student at MTSU, majoring in Criminal Justice Administration. An Army ROTC member, who recently concluded his final encampment for CAP, Williams is closing that chapter of his life.
"I'm looking forward to training my replacement, making sure the cadets have the right command, and the biggest goal is for them to achieve excellence and bring that to their squadrons, schools, and homes," Williams said.
Williams actually started taking classes on campus at the age of 16. Now, he plans to graduate as a commissioned officer in the U.S. Army. Following his time in the military, his goal is to work for the FBI or CIA.
"As an Honors student, Army cadet, and Air Force officer, I work to exceed the passing grade," Williams told MTSU.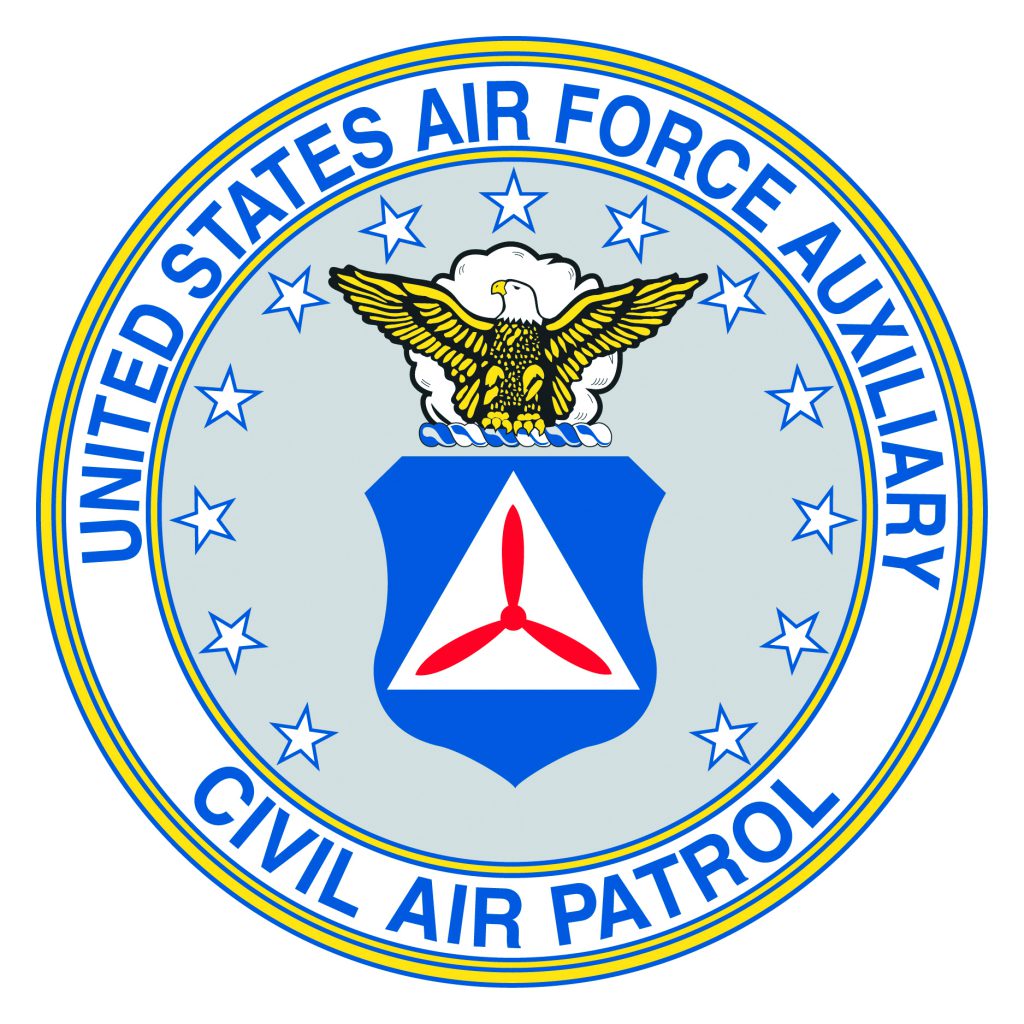 Almost 100 Tennessee Wing Civil Air Patrol cadets, including Brinegar and Williams, spent a week this past summer on the MTSU campus for the U.S. Air Force auxiliary's weeklong annual training encampment. The cadets lived in campus residence halls, attended special presentations by the University on aerospace and leadership, and learned military drill and customs during the encampment. It was the first time CAP's Tennessee Wing has held its annual training for cadets on a university campus.
Department of Aerospace faculty trained cadets on MTSU's 360-degree air traffic control simulator, as well as equipment at the aerospace campus at Murfreesboro Municipal Airport. Another opportunity came in the form of a lesson in leadership and service from retired U.S. Army Lt. Gen. Keith Huber, MTSU's senior advisor for veterans and leadership initiatives. The event on campus was so successful that CAP has agreed to hold another weeklong annual training encampment on the campus of MTSU this summer.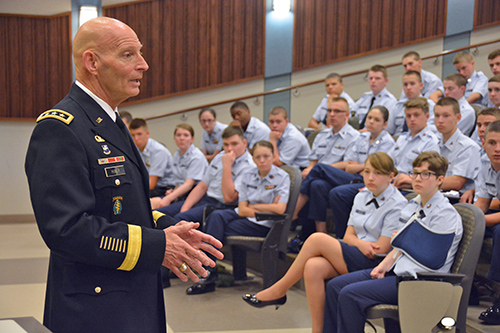 The encampment isn't the only recent example of the high level of collaboration taking place these days between MTSU and CAP. Another included Murfreesboro native Dr. Rhea Seddon and (Capt. USN, Ret.) Robert "Hoot" Gibson sharing their out-of-this-world experiences as astronauts with 1,000 people attending the 75th anniversary celebration of the Civil Air Patrol Aug. 12 at the 2016 CAP national conference in Nashville. MTSU's Department of Aerospace served as a sponsoring partner of the event.
Such activity has really only renewed MTSU's close ties with CAP that stretch back to July 1948, the year CAP's Middle Tennessee State College Squadron was organized (MTSU's Aerospace Department was six years old at the time). Based at the old College Airport, the squadron was comprised of pilots trained on campus and was recognized for its search-and-rescue work. It operated on campus until 1953. MTSU
[Editor's Note: Andrew Oppmann, MTSU vice president of
marketing and communications, also serves as a lieutenant
colonel in the Civil Air Patrol.]
---